One activity developers like engaging in is porting a different operating system to a device it wasn't originally designed for. For example, there are numerous reports of Android devices shown to be running on Windows.
The latest case of an operating system that has been ported to another device is that of the Surface Hub OS that was gotten to run on a Microsoft Lumia 950 XL. The incredible feat was pulled off by Gustave Monce (@gus33000), though he does admit it was a pointless project but an interesting one nonetheless.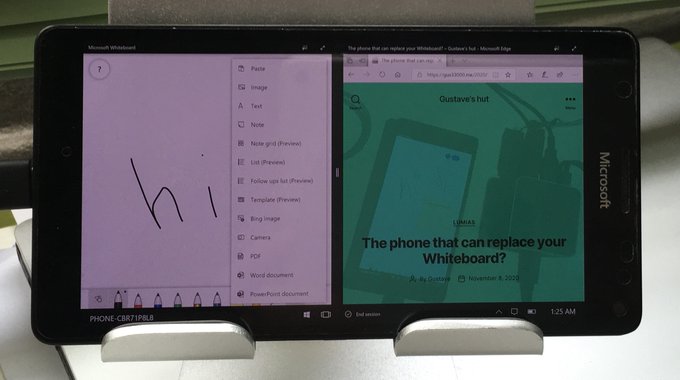 In a blog post where he detailed the steps for those who are curious as to how he pulled it off or who want to also test it on their Lumia 950 XL, he stated that the OS can also be gotten to work on the Lumia 950 but doesn't work as smoothly as that of its bigger and more powerful sibling.
The Surface Hub is a digital whiteboard designed for workplaces. It has a touch-display, support for stylus input, and comes with programs such as Microsoft Teams and Office 365 that makes it easy for users to collaborate on work.
Advertisement
The Lumia 950 XL was released in 2015 as a smartphone running Windows 10 Mobile. The Snapdragon 810-powered smartphone packs 4GB of RAM and 32GB of storage. It also had a 5.71-inch QHD display, a 20MP PureView rear camera, an iris scanner, and a 3340mAh battery.
ALWAYS BE THE FIRST TO KNOW – FOLLOW US!
Advertisement