Sony's premium Xperia Pro smartphone which was launched in the US in January this year has received the teardown treatment from JerryRigEverything.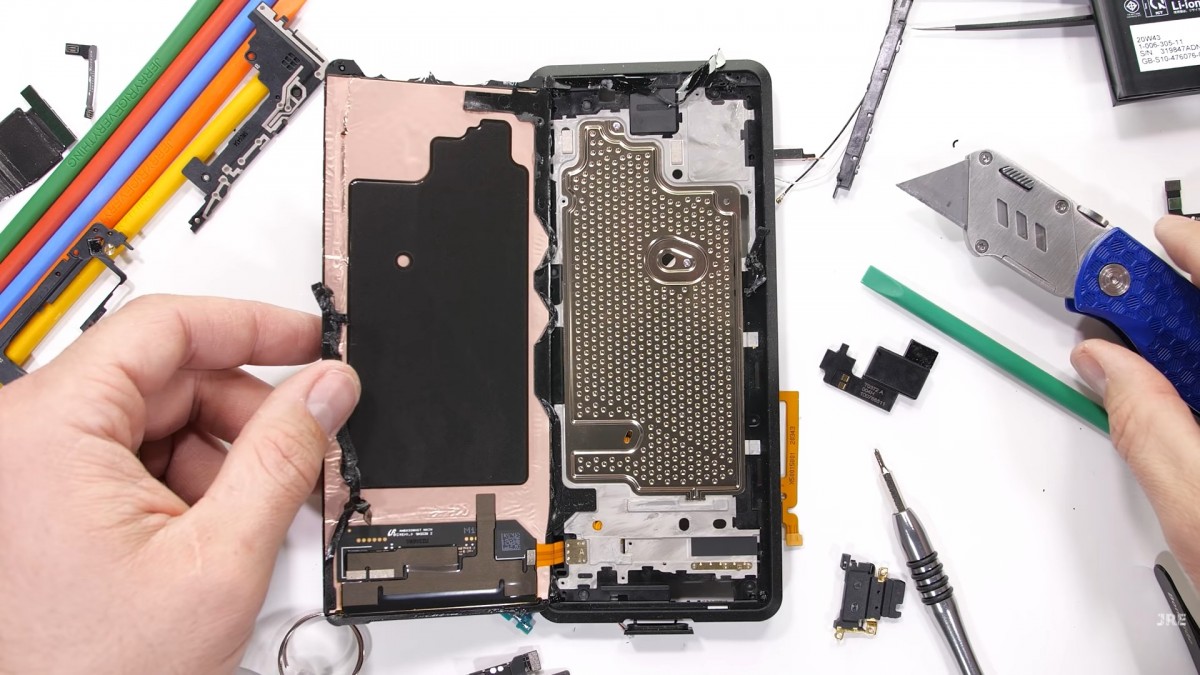 The teardown shows that the pricy device which comes in at $2,499, utilises a plastic frame and back panel instead of metal and glass used on the Xperia 1 II model. We can't tell why Sony decided to use plastic but for that price, we expect something more premium.
Inside the device, a mammoth vapr cooling chamber which is said to be the latest that has been seen on a smartphone could be seen. Vapor cooling chambers are usually known to be a design feature of gaming smartphones. However, the Xperia Pro not only has one, but it is reputed to be the largest around to date.
The big vapour cooling chamber has a metal plate that functions as the interface with various graphite sheets conducting heat away from components and leading it to the plate. This includes sheets that help cool the phone's 5G antennas. The metal plate in turn transfers heat to an enormous vapor chamber – it's almost as tall and wide as the phone. The chamber then dumps all the heat out through the screen.
As a reminder, the Xperia Pro is powered by the old Snapdragon 865 chipset from last year and that is because it was first unveiled last year and was expected to have been launched last year.
Check out the full video from below.
RELATED;
ALWAYS BE THE FIRST TO KNOW – FOLLOW US!