Apple iPhone 11 Pro and Pro Max review
We expected news of the PlayStation 5, some camera and audio tech reveals, but we didn't expect this – a prototype car. The Sony Vision S seems to be intended to demo the company's prowess in making automobile components rather than compete with Tesla, though.
The car features 33 sensors inside and out, including CMOS image sensors and 3D Time of Flight sensors, radar and ultra sonic sensors and even solid state LiDAR. Sony calls this "Oval sensing".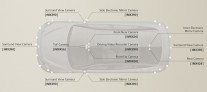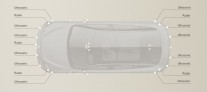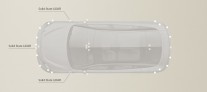 Cameras • Radar and ultrasonic sensors • LiDAR
The Visions S is not a self-driving car, instead it reaches Level 2+ driver assistance – it features advanced cruise control, can change lanes automatically and park itself. Sony claims that with software updates the car can reach Level 4 or higher (here's a bit more about what each level means). The car will rely on 5G, cloud AI and other emerging technologies to achieve this.
The dashboard is a long stretch of displays, which allows the driver and passengers interact with a customizable interface. The car will use machine learning to adapt to its riders and will do clever things like adjust the temperature if it senses one of the passengers falls asleep.



A panoramic dashboard display • Of course there's an app that can control the car's features
Sony also flexed its audio-processing muscle and outfitted the car with 360 Reality Audio. Each seat has individual speakers, so each passenger can personalize their audio experience. The car can be controlled from your phone, including summoning it from the parking lot, adjusting the cabin temperature, changing the music and so on.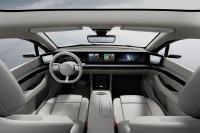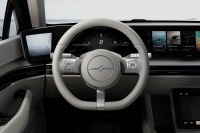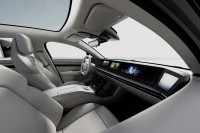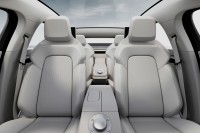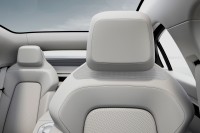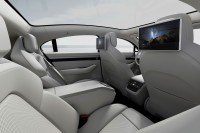 Interior of the Sony Vision S
The company didn't reveal much about the Vision S as a car – again, this is more about the tech. It did say that it is powered by two 268 bhp (200kW) motors and can accelerate from 0 to 100km/h in 4.8 seconds, the top speed its 240km/h. Range is unknown.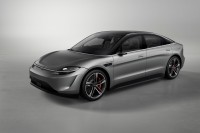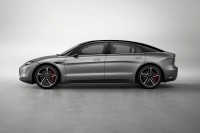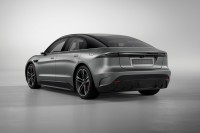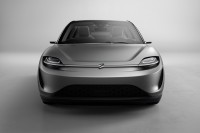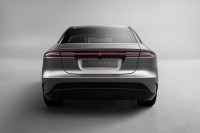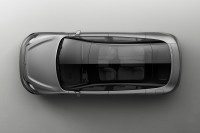 Sony Vision S
The actual prototype was manufactured by Magna Steyr, which produces the Jaguar I-Pace electric car and has worked on a variety of other cars for Mercedes, BMW, Audi and others.
Qualcomm and Nvidia were also involved, with the car (Tela switched to Nvidia hardware to run its machine learning algorithms). BlackBerry too, remember that it owns QNX, a real time operating system often used in cars.
Sony did not announce plans to mass manufacture and sell cars based on the Vision S. However, you can be certain it will try to market the sensor arrays, audio setup and other features to car makers, maybe even the electric skateboard that powers the car.
Related articles