Sony has officially announced that it would be holding a launch event at CES 2020 where products whose identity are yet unknown would be unveiled. The statement released by the company hints that it will be 'unveiling a unique vision of the future, bringing creativity and technology together like never before.'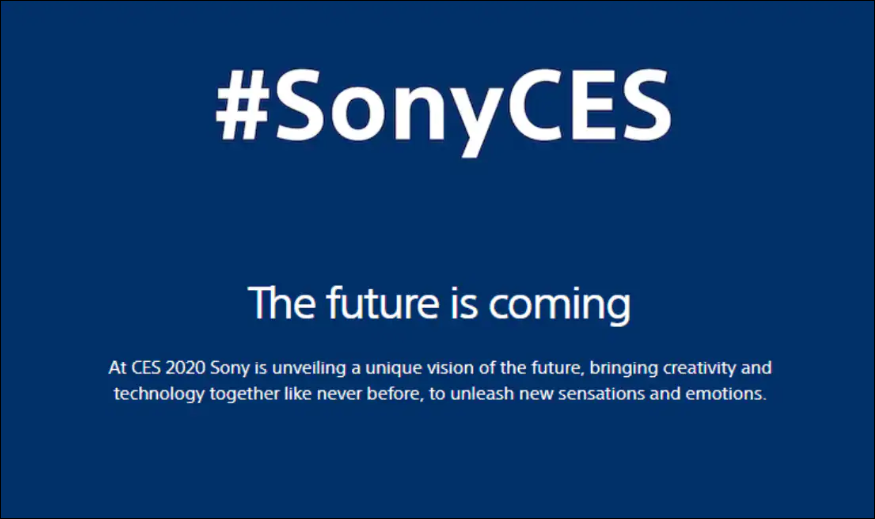 Sony is expected to launch an Xperia 3 flagship this year but going by precedence, the company usually launches its phones at MWC, and not at CES.
Also, Sony's next-generation game console, PlayStation5, will have a great chance to appear at this conference. At last year's CES, Sony revealed that it sold 91.6 million PS4 game consoles worldwide. The company's first 8K TV supporting Airplay 2 was also shown. The company also focused on Bluetooth accessories, such as its new external woofer and its WH-1000 headset, which will receive Alexa support. However, there was no mobile phone in all the new products unveiled last year. In the same vein, we may see a new TV, a new version of its external woofer and the WH-1000 headset.
The tech giant's CES 2020 event will be live-streamed on the company's official website.