Xiaomi began the year 2020 by growing about 145% YoY in Europe. Cut back to 2021, a report by Counterpoint Research says that the company gained the most as the European market plummeted overall last year. realme was the fastest-growing brand in Europe with a ten-fold increase in sales.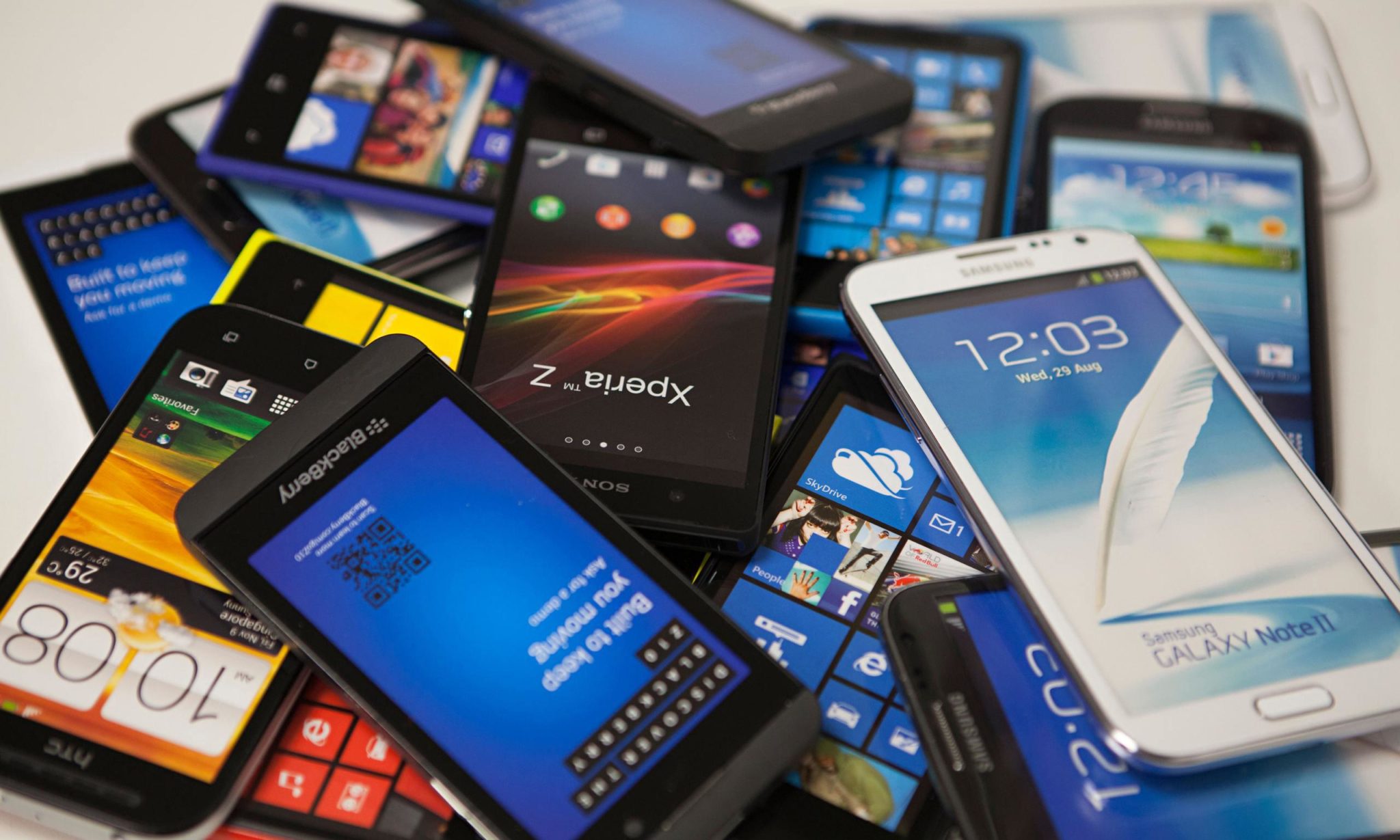 According to the report, the European market plummeted overall by 14% in 2020 as compared to the year before. The market was worst affected by the COVID-19 as the disease first hit in April and came back in September to haunt the region. Among giants like Samsung, Apple, Xiaomi benefited the most in Europe.
Although Samsung was the top vendor in Europe in Q3 as per Canalys, the report says that Xiaomi managed to outsmart Samsung by growing about 90% annually. Speaking of which, Samsung reportedly didn't manage to grab the void left by Huawei to a greater extent.
The company's mid-rangers like Galaxy A51, and A71, and rivals' Redmi Note 9 Pro outsold its flagships in early 2020. And amongst an army of Chinese companies rising in the region, Apple's arrival in Q3 with iPhone 12 meant its game got spoilt more. With Galaxy S21, prospects are good for the Korean giant in 2021 but it has a lot of work to do.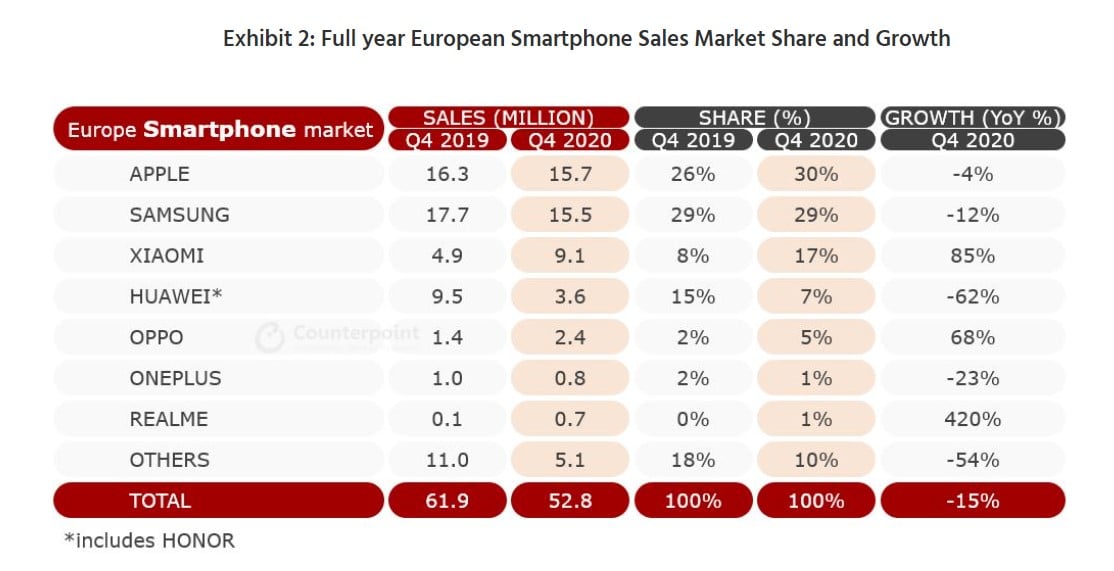 Huawei's market share dropped to 5% by December and the tussle with the US really affected them. As for the other Chinese brands, thanks to carrier partnerships OPPO grew as big as 68% in Q4. realme, on the other hand, saw a whopping 420% YoY growth in Q4 and remained the fastest-growing brand.
Last but not the least, despite getting a sluggish start, Apple had its budget iPhone SE pickup the sales in 2020. Later in the year, it launched the iPhone 12 devices and got a huge reception. In fact, the report says that the 2020 flagships helped Apple gain a whopping 30% of share in Q4.
Moving into 2021, Research Analyst, Ankit Malhotra says that the market is craving for 5G devices. As a result, sales of Galaxy S21, iPhone 12 along with those from Chinese vendors should help drive the market in Q1 2021.
RELATED:
ALWAYS BE THE FIRST TO KNOW – FOLLOW US!