After the smartphone boom, companies around the world are now eyeing for the smart TV market. Though traditional TV OEMs are preferred by customers in western markets, Chinese smartphone makers have been making ground in developing nations since the past few years.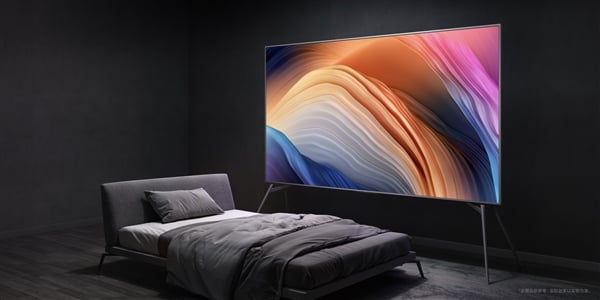 Smartphones brought millions of people online in the past decade. Telecom operators like Reliance Jio in India played an important role in this transformation.
Now, as people have access to the internet at a cheaper price than years before, it makes sense for the companies to push their IoT devices in the market. The best way to start it is through smart TVs as it binds the whole family together with the rise of OTT platforms.
Unlike smartphones which is a personal purchase, buying smart TV involves family decision and thus brand recognition matters a lot. But smartphone brands have earned a name among youths, which has been helping them to usher in this segment.
Xiaomi was one of the first smartphone makers to enter the smart TV segment. It became quite popular, especially in India
TV
brand within a short period of time. Whereas, globally, it has 7% market share in this segment.
Even OnePlus begun to sell premium smart TVs in India from late last year. The brand is even set to launch new budget models in July. Also, its sister brand Realme released its TVs last month in the country.
On the other hand, Huawei is popular for its self-branded as well as Honor
China
that run in-house Harmony OS rather than
Android
fork or
Android
TV
like other OEMs.
This does not mean traditional TV manufacturers are behind as they still account for 4 out of top 5 positions in India though the first is captured by Xiaomi with 27% market share.
But it is true that smartphone brands are steadily increasing their presence in the smart TV market by providing more features at an affordable price.
(Source)
ALWAYS BE THE FIRST TO KNOW – FOLLOW US!