The TV market in the US is really starting to heat up. Established companies like Samsung and LG continue to grow, while Chinese brands like Hisense and TCL have been making pretty big splashes for a while now. Samsung have even introduced some radically new concepts and products at CES to keep the attention. Now, Skyworth, another Chinese player, hopes to enter the fray.
At CES 2020, Skyworth has introduced its next generation wallpaper series TV for the living room, the W81 series. This line of TVs is available in sizes of 65″ and 77″, featuring the Skyworth OBM (OLED basic module) panel that enables the company to build the TV with an extremely slim profile while realizing Always On Display technology.
Measuring a mere 4.6mm at its thinnest point, the W81 series TV is very much a direct competition to Samsung's Frame TV and LG Wallpaper TV, it attaches to the wall of your living room with the help of a powerful magnetic fixture and an invisible wall mount for stability.
On top of that, Skyworth has also introduced its very first 8K TV at its CES 2020 global launch today, while the company might be late to the 8K TV game, it simply wants their TVs to be ready at the right time where 8K content is readily available, as it has partnered with two content services back in China to offer 8K content to customers.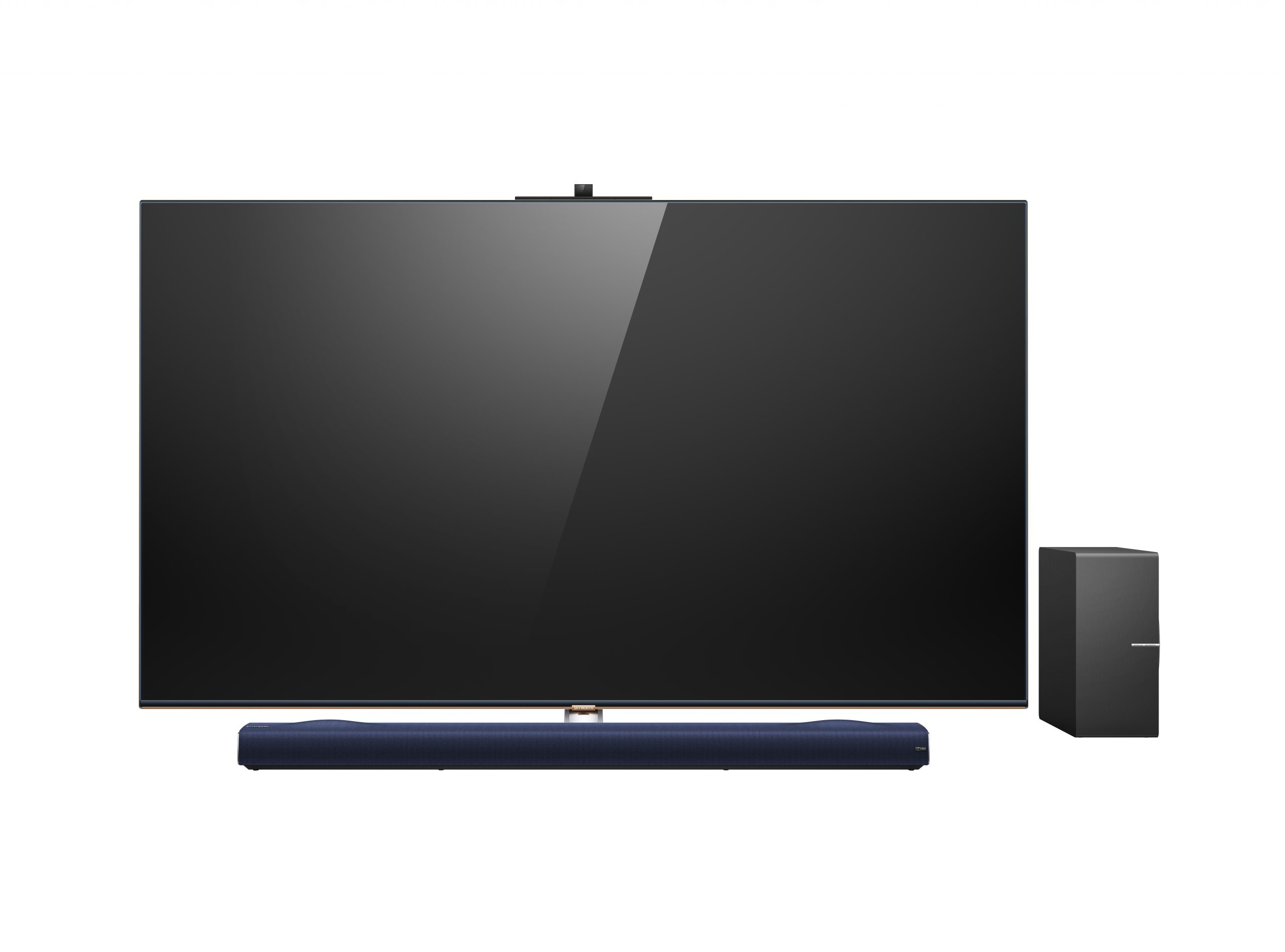 The 75-inch Q91 8K IPS LED screen features an powerful MediaTek S900C SoC coupled with 8.5GB of RAM and 128GB of internal storage, it is capable of doing hardware decoding up to 60fps along with an 8K AI Image Processing Engine that performs digital signal processing to upscale videos in real-time to 120fp and 8K resolution.
The 8K-packing 75-inch Q91 will sell for $5,999 while the 65-inch W81 and 65-inch W81 Pro OLEDs will retail for $3,599 and $4,599, respectively. The 77-inch W81 on the other hand has not been priced. Skyworth claims that they plan to bring both these products to the US in 2020.
You can find more CES2020 coverage from here.
(Source)