There are reports LG may exit the smartphone industry soon. While the Korean giant has posted losses for several quarters, it has continued to show with the launch of its products that it hasn't lost its drive for innovation, a trait that we wish was common among manufacturers.
In honor of LG's contribution to the phone industry, here are six innovative smartphones that it has made, some of them from an era when it wasn't a struggling phone company.
1LG DoublePlay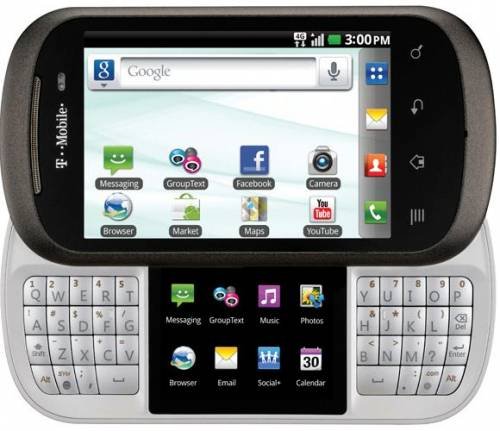 LG DoublePlay
Dual display phones are not new to LG and one can even say that only a very few manufacturers have as much experience with dual displays as LG.
One of its earliest dual-display phones was the 2011 LG DoublePlay, an Android smartphone with a horizontal slider design that opened to reveal a QWERTY keyboard with a screen in between the keys.
The main display was a 3.5-inch screen with a 320 x 480 resolution and the smaller display was a 2.0-inch screen that divided the keyboard into equal halves giving it a split design.
What did the smaller display do? It could display music playback controls while you surfed the web on the main screen. The smaller display also served as an extension of the bigger one for certain features. For example, you could cycle through your bookmarks or open tabs on the small screen while the main browser was open on the larger display. There was also an app called Richnote that allowed you quickly jot down information or ideas without exiting the app on the main screen. There were multiple other uses too but one interesting feature LG added was the ability to push the app on the small screen to the larger display with a single button.
2LG Crystal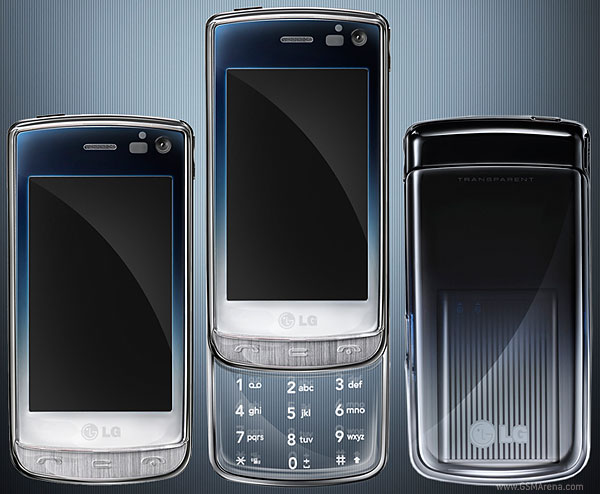 LG Crystal
These days, we have seen companies launch phones with see-through back panels that allowed you to see their "internals". These phones are meh when compared to the 2009 LG GD900 Crystal, a slider phone with an actual see-through part that didn't show fake or ugly internals.
The LG Crystal's transparent alphanumeric keypad is actually a touchscreen with alphabets and numbers etched on the surface. It had its own illumination which made it even cooler in the dark. And since it is actually a touchscreen, you could glide your finger over it and use it to navigate the device just like you would use a touchpad. It also supported multi-touch gestures such as pinch to zoom.
3LG G Flex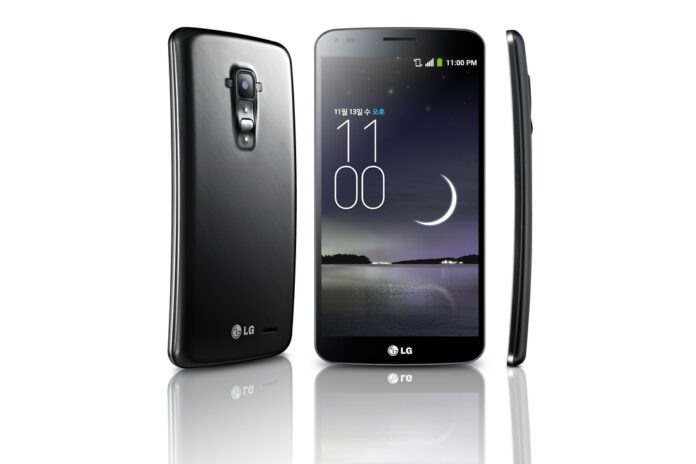 LG G Flex
The LG G Flex was a device that packed multiple impressive technologies. From its concave curved Plastic OLED screen that made it comfortable to use, to its flexible LiPo battery, and the specially coated back panel that self-healed from scratches; the LG G Flex deserves to be in the smartphone hall of fame.
Other interesting features of the LG G Flex include its rear-mounted power and volume buttons as well as its rear-mounted IR blaster that allowed you to control electronic appliances by holding the phone upright rather than horizontally like a regular remote control.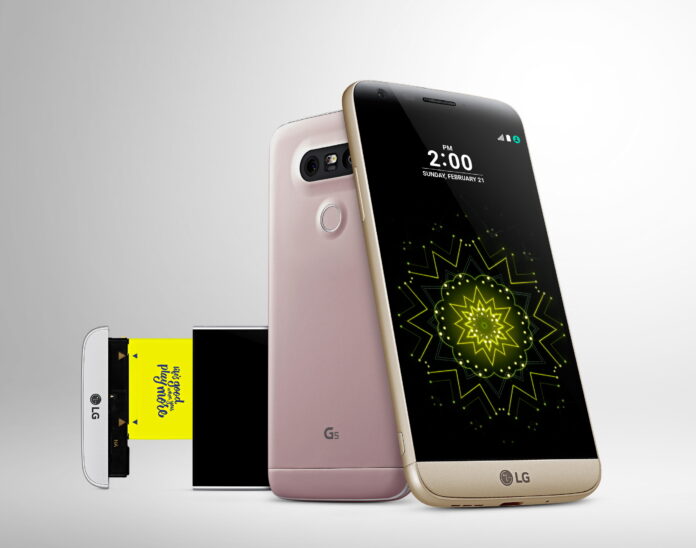 LG G5
The LG G5 may have been considered one of LG's failures but it deserves to be mentioned as it is LG's take on a modular smartphone, an area that only a few manufacturers dared to tread.
The G5 had what is called a Magic Slot that allowed you to remove the bottom part of the phone and swap it for an add-on accessory. LG called these accessories LG Friends. One of these add-ons is the LG Cam Plus which brought hardware camera controls such as a physical shutter button, a camcorder button, and a zoom dial. This add-on also had a built-in battery, thus bumping up the phone's total battery capacity. Another add-on was the LG Hi-Fi Plus which had a Bang & Olufsen DAC for hi-res audio.
5LG V10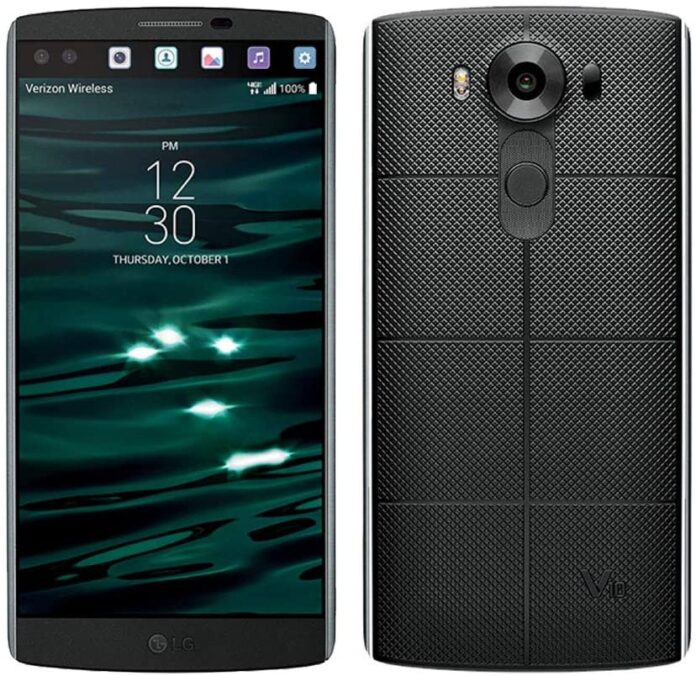 LG V10
Remember we said earlier that LG isn't new to dual displays, the LG V10 is another example of the Korean manufacturer's obsession with dual screens. This flagship which launched in 2015 had two screens that sat atop each other.
The main screen was a 5.7-inch QHD screen and on top of it was a smaller 2.1-inch touchscreen next to the dual selfie cameras. By the way, LG was the first manufacturer to launch a phone with two front-facing cameras.
This second screen had its own display driver which means it worked independently of the main screen. It was always on and apart from displaying notifications, it also had shortcut icons for certain apps and toggles for features such as Wi-Fi, camera, Flashlight, and ring mode. You could also customize it to display a message of your choice. When the main display is in use, the smaller screen displayed the recent apps menu and shortcuts to features such as taking a screenshot.
6LG Wing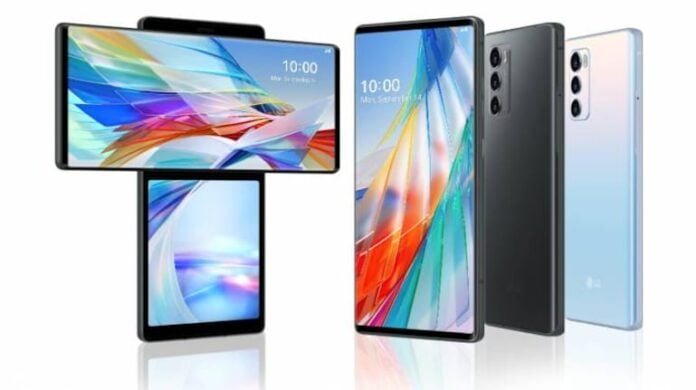 LG Wing
The LG Wing is the manufacturer's latest attempt at a dual-screen device and its approach is different from the others we have mentioned above.
This time, LG has hidden a second display behind the main one, and to access it, what you have to do is slide the 6.8-inch outer display, which is connected to a swivel mechanism, to the left. With the main display, which now sits in a landscape position, out of the way, you can now access the smaller 3.9-inch secondary display. When opened, the LG Wing looks like an upper case "T". You can hold the phone in this mode or turn it upside down, so the larger display is at the bottom.
There are several use cases for this dual-screen design. You can watch a YouTube video on the main screen while scrolling through the comments on the second screen. Also, if you launch the camera app, the second screen will display the camera controls and you can decide to scroll through your gallery on the smaller screen and the larger display will show the current selection. A number of multimedia apps also take advantage of the second screen by displaying controls there while the content plays on the larger screen. These are a few of the use cases of the LG Wing.
So these were some of the interesting smartphones from LG over the past few years. Do you think we missed out on a particular model? Let us know down below.
RELATED:
ALWAYS BE THE FIRST TO KNOW – FOLLOW US!