Selpic is here with a 20% discount offer on its handheld printers – Slepic S1 and Selpic S1 Plus. It is a limited time discount offer and will last only for a few days. These fully portable and compact printers facilitate effortless printing on almost any surface. Both the printers have some differences based on the functionality, print head, and ink tank.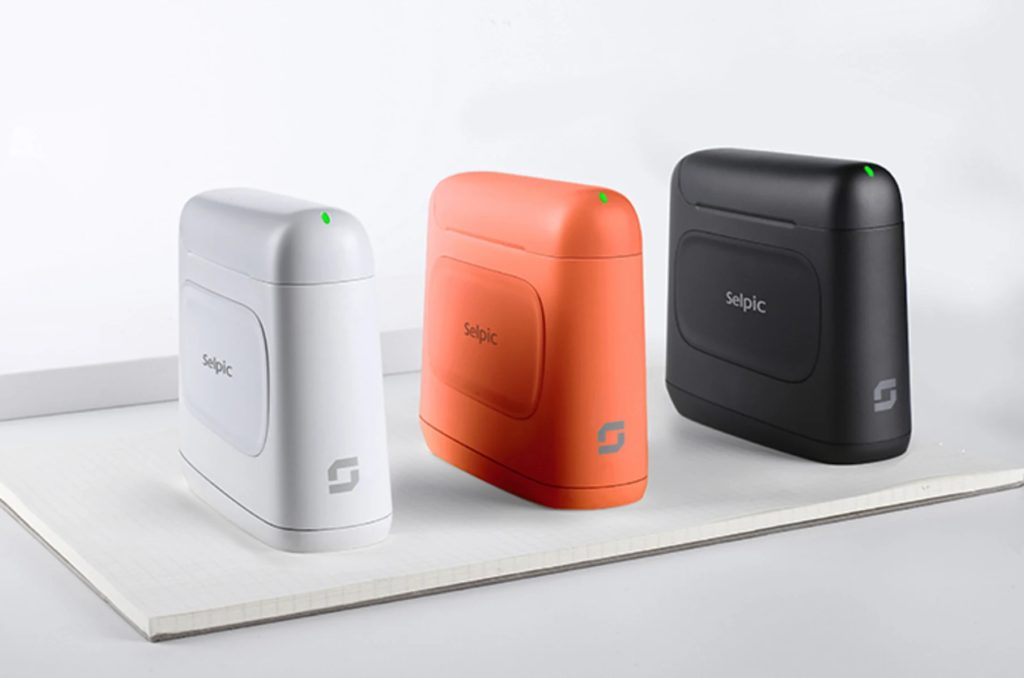 Selpic S1 portable printer enables the users to easily print any graphic using its dedicated Android or iOS app. After connecting with the Selpic printer, upload the text, image, or barcode to easily print it on surfaces such as paper, textiles, stationery, leather, and even fruit peels.
Selpic S1 can print at the speeds of 30-300 mm/s and holds a 40 ml ink capacity in a single fill which can print up to 900 A4 papers with 5% ink coverage. Its 1200 mAh battery can work straightly for 6 hours and can remain on standby for 72 hours. There's a 1/2″ print head which can print at the resolution of 600 DPI.
While the S1+ houses a 1.0″ print he ad which further improves the printing speed and depth. It weighs 260 grams and houses a 1200 mAh battery.
Like the Selpic S1, the upgraded version can also print at any angle and features built-in WiFi.
Both the printers come with a 1-year warranty and support for Android, iOS, and Windows Operating Systems. The last but not the least, the users can customize the firmware as the source code is freely available.
The discount offer is only applicable to Selpic printers, not the ink cartridges. You can get Selpic S1 for the price of $199.99 while the Selpic S1+ is available for $239.99. The interested buyers can head over tot he Selpic official website to grab the portable printers at a 20% discount price.
ALWAYS BE THE FIRST TO KNOW – FOLLOW US!