In line with enhancing it's recycling credentials, and a strong preference for environmental safety, Samsung kick-started the Galaxy Upcycling program in 2017, aimed at providing a robust template for reusing old smartphones in innovative ways. The possible uses of old, disused phones ranged from retooling the phone's as a gaming machine to an implement to feed your favorite domestic pet, as well as many other diverse and creative uses.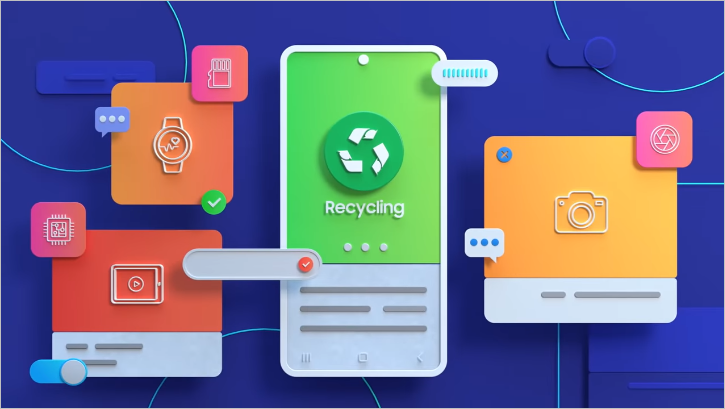 Those items were created in the early days of the program and needed a high level of expertise in tinkering. However, four years down the line this year, the Galaxy Upcycling program is evolving into an easier approach which entails essentially flashing the old phone with new software.
Editor's Pick: Snoppa ATOM 2 Phone Gimbal with 3-Axis, auto-foldable design launched on Kickstarter
Several videos are now available showing how these phones are transformed from seemingly useless pieces of home materials to useful devices. One video shows how an old phone is transformed into a baby monitor that can detect when the child is crying and instantly notify the minder or parent, while the other transformed old phone can automatically switch on the light in the evening.
In 2020, Samsung also built eye examination tools out of old Galaxy phones. As the company continues to strive for a reduced overall carbon footprint, it has continued to evolve smart ways of reusing and recycling materials. A new set of smart TVs now come with solar remote controls having up to 28% made off recycled and biodegradable materials. In addition, the packaging box of these TVs come with a QR code which can be scanned for information on how to transform the box into an item of home furniture.
The measures and programs put in place by the South Korean tech giant, are certain actions in the right direction as she pursues a policy of greater environmental responsiveness.
UP NEXT: Samsung Galaxy S21+, S21 Ultra box packaging leaked; Won't have Charger and Earphones
ALWAYS BE THE FIRST TO KNOW – FOLLOW US!