Advertisement
Global TV shipments have bloomed in the Q3 of 2020 according to a report. Samsung tops the chart with more than double the shipments while TCL gains a massive YoY increase.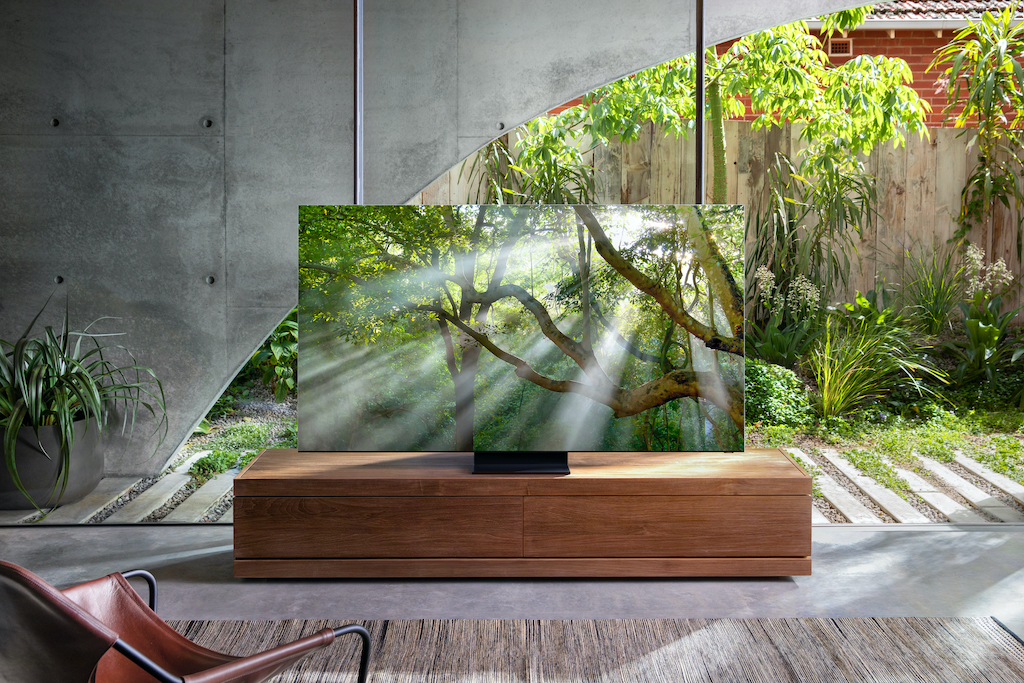 Market research TrendForce mentions that a total of 62.5 million TV units were shipped globally in Q3 2020. This makes it gain a 38% rise QoQ (Quater on Quarter), and an improved 12% YoY (Year on Year). In Countries like North America, the growth is 20% YoY between January-August, 2020. And companies like Samsung, LG, TCL reportedly reaped benefits out of the pandemic. Amongst them, TCL saw the biggest leap with a whopping 57% YoY increase, shipping 7.33 million units totally in Q3 2020. The report says because of the longer quarantine period, TCL's altered strategy of using in-house panels, aggressive pricing helped it.
Editor's Pick: India imposes 5% import duty on key components for TV manufacturing
However, Samsung leads the Global TV shipments with 14.3 million units in Q3. This is more than double the shipments it did in the last quarter. LG is surprisingly in second place though it recorded the least YoY growth. HiSense and Xiaomi from China capture the rest of the places behind TCL which sits at 3rd overall. That said, the report says that if demand continues to rise in Q4, the shipments will increase by another 4% to 64.53 million units.
Advertisement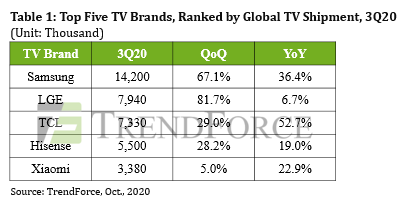 And total TV shipments in 2020 will stand at 216.09 million units, which will be a 0.8% decrease YoY compared to 2019 if the situation turns out the way TrendForce predicts. Also, it's obvious that the slump in percentage is due to various factors including the Global pandemic. Nonetheless, a drop of less than 1% will be an impressive comeback.
However, there is a caveat. As per the report, prices of TV panels rose 50% QoQ for 32-inch HD panels and 41% for 55-inch UHD panels in Q3. Although companies reportedly swallowed the profits to reach the shipment targets, they will have to adapt to the price hikes in Q4. That is to ensure they get steady supply from manufacturers as it could rise 15-20% more for both 32 & 55-inches.
Up Next: Google faces an antitrust challenge in India over abuse in Smart TV market
ALWAYS BE THE FIRST TO KNOW – FOLLOW US!
Advertisement