Samsung Electronics has recently set up a new in house coronavirus check up center near its chip production plant in South Korea. The center is installed within the company's campus in Hwaseong, according to a report from TheLec.
The new check up center comprises two containers, with one taking in samples while the other will run the diagnostics. This center is managed by six trained professionals, including a doctor. The South Korean tech giant has funded this through its own funds with the approval of the Hwaseong City Hall and the local public health center.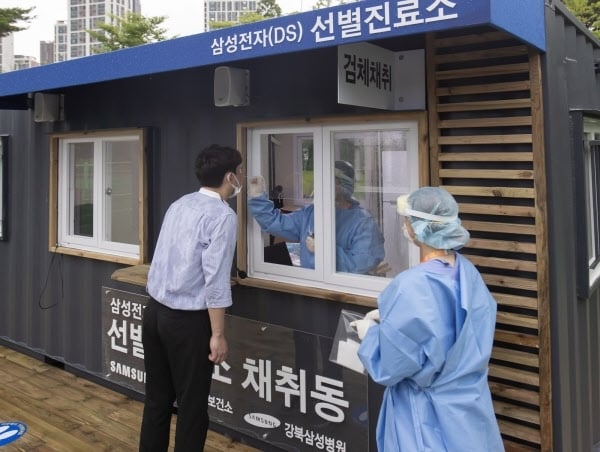 With the installation of a check up center near its chip production plant, regular check ups will be faster and would lessen the burden on the local hospitals. According to Samsung, this is just the first center and it plans to install additional ones for its o ther facilities in the near future as well. In the past, Samsung had to shut a few of its production sites due to on site infections
ALWAYS BE THE FIRST TO KNOW – FOLLOW US!