Samsung is planning to launch up to four foldable display smartphones this year. However, it might also launch a rollable display smartphone as a patent unearthed by LetsGoDigital shows a dual slider smartphone design.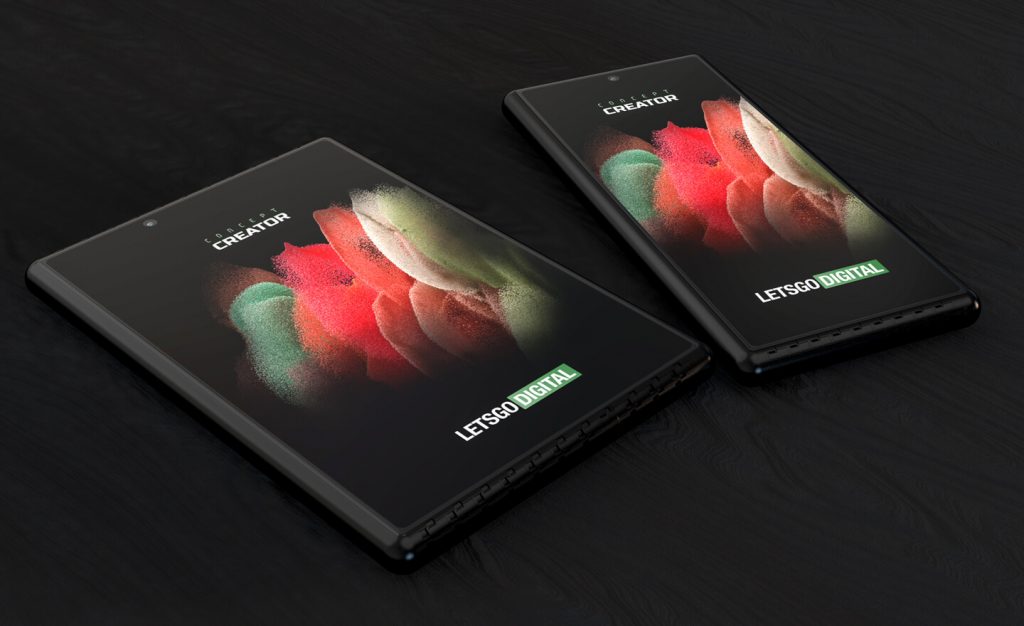 As the name suggests, the smartphone patent, which was applied on March 2020 at WIPO (World Intellectual Property Office), shows a retractable display on both sides(left, right). Surprisingly, it also mentions the possibility of a dual-screen i.e, on the front and back moving simultaneously.
The patent got published recently on January 21, 2021, and the report has partnered with creator Jermaine Smit to show us 3D color renders. As mentioned above, the front display is foldable and the back could have either a second display or flexible material such as metal film, fabric, or leather.
As for the slider mechanism, Samsung has used two Switch gears and a gear rail to move the housing inside. The housing inside has a midframe on which the folded display rests. Speaking of which, the report says that the screen will be 30% larger when unfolded on left and right.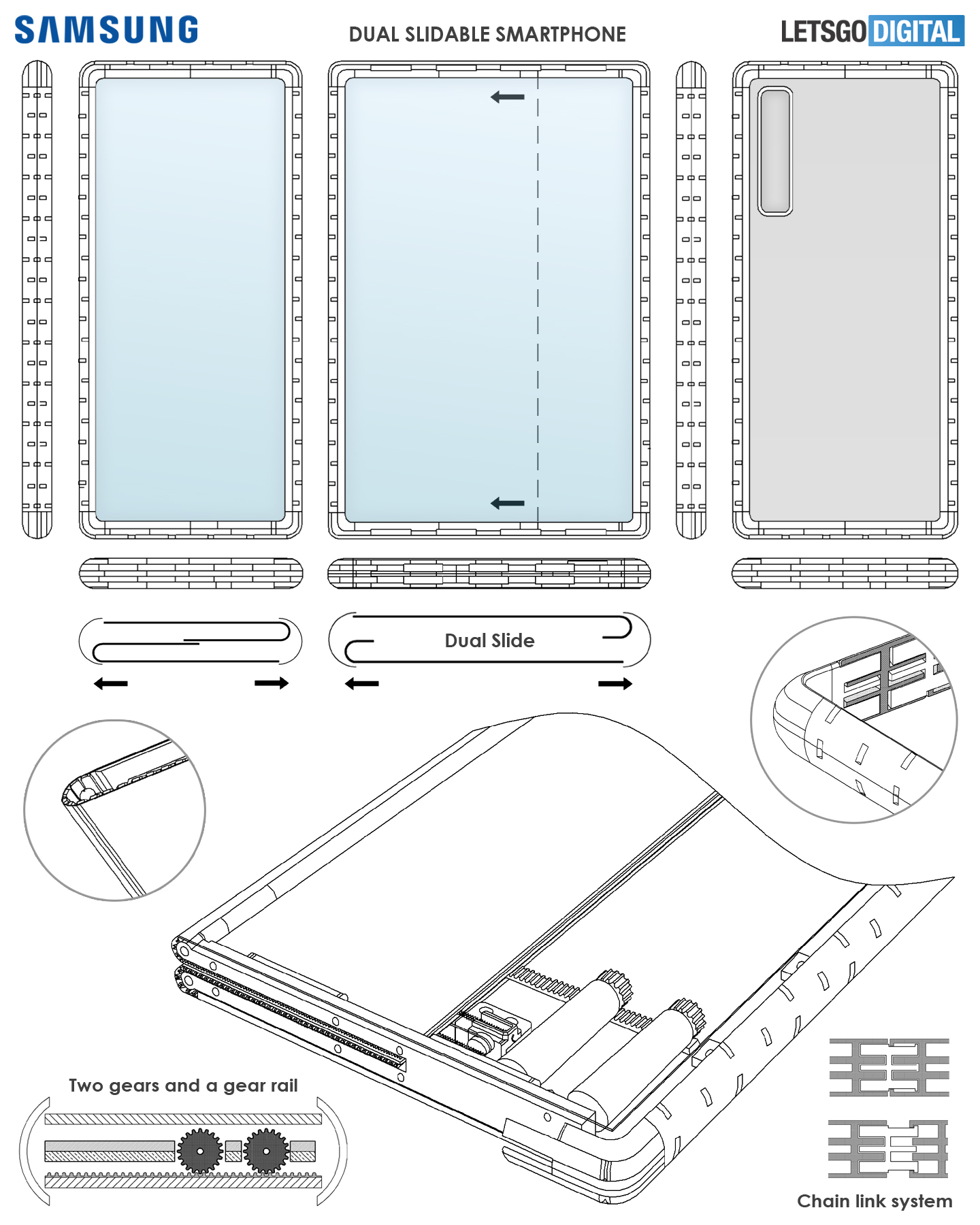 For instance, a typical 6-inch device would become an 8-inch smartphone. To complement this, Samsung is planning to use a chain-link system covered with flexible foil/cover and a side frame that flexes in and out along with the display. Another exciting part is the rear(flexible) moving along with the frame and front display making it unique from other extending smartphone
For selfies, the patent schematic doesn't contain a front cam but talks about the integration of the Front/Rear cam with the same layout. However, the report mentions the possibility of Samsung using punch-hole screen upfront like its older foldables.
That being said, the device could also have the new Galaxy S21 rear camera layout which has a side flushing out with the frame. This is not the first time we are seeing a slider phone from Samsung. Back in CES 2020, the company showcased a phone
As with every patent, we don't know if Samsung will finalize this design for commercial use, and hence, let's wait for more details.
RELATED:
ALWAYS BE THE FIRST TO KNOW – FOLLOW US!