Advertisement
A new Samsung patent has surfaced which showcases a unique and futuristic design. The patents revealed a Galaxy smartphone with a round edge/notch and comprise of three separate displays.
Looking at the images provided, the Samsung smartphone is made of two round sub-displays that are placed at the bottom and at the top of the primary display unit. The main screen is noticeably larger than the other two and the three combined to showcase a "squircular" display which mix of square and circular on the edges, according to the patent description.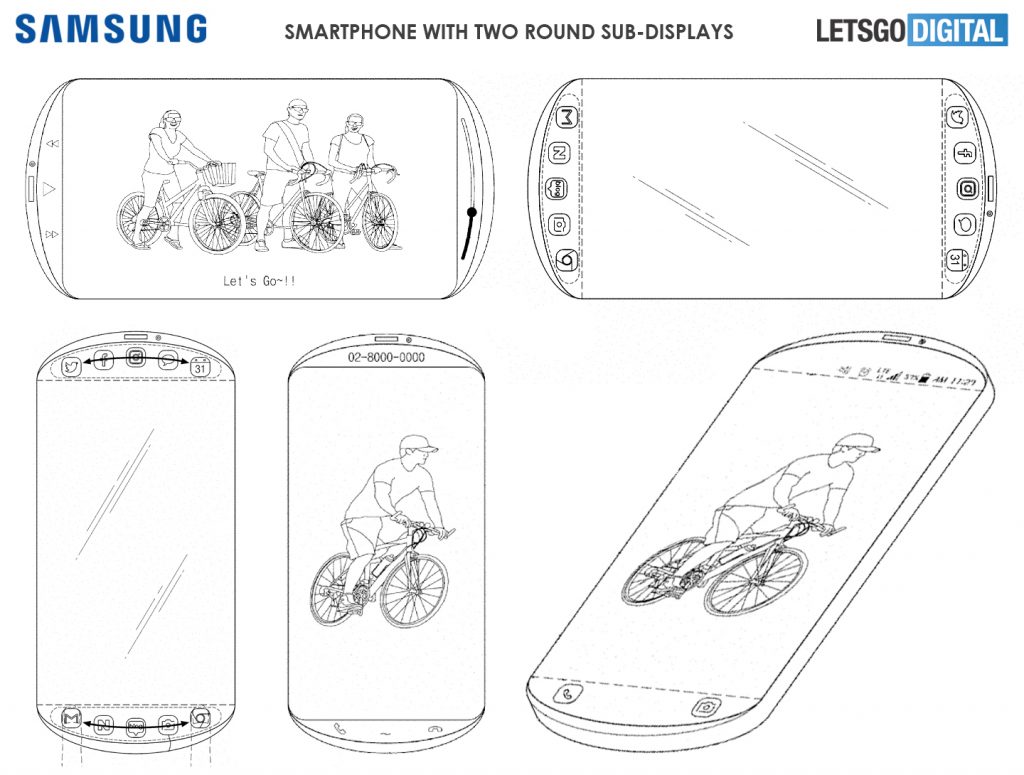 The sub-displays serve a functional purpose alongside its unique appearance. The top and bottom rounded displays contain various app icons that can be interacted with via touch input and will also allow wheel scrolling to get to the users' desired choice of applications. This has also led to a smartphone with a futuristic design.
The smartphone portrayed in the patent arrives with a rounded notch while the sides reveal minimal bezels. Unlike other OEMs that have their offerings feature waterdrop notch, bar notch or even a punch hole camera, this rounded has never been seen before. Since the sub-displays also offer some unique functionality, the new design seems to benefit from the new hardware which could arrive with specialized software optimizations as well.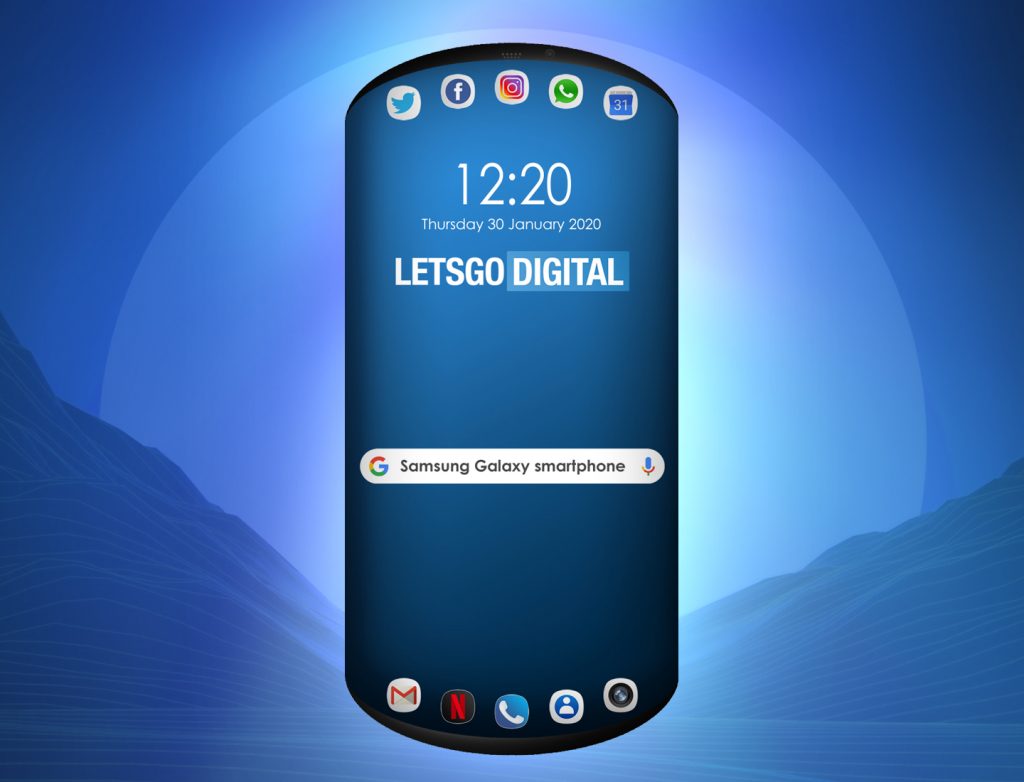 Samsung is known to uniquely brand the notches on its Galaxy smartphone offerings. These include names like "Infinity-O," "Infinity-U," and "Infinity-V." The O refers to punch hole and is generally seen in flagship handsets, while the U and V are different forms of a waterdrop notch display typically found in Galaxy A series and M series of smartphones. Thus, with the prior focus on notches, an upcoming Galaxy smartphone with such a futuristic design doesn't seem far fetched.
Advertisement
(Source)
Advertisement