Advertisement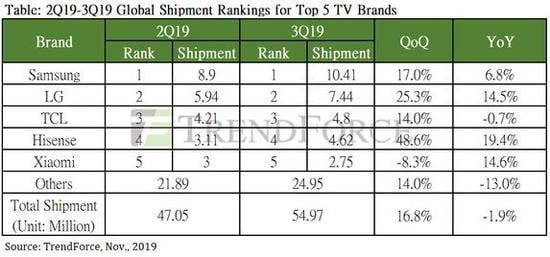 According to data released by TrendForce, global TV shipments reached 54.97 million units in the third quarter of 2019. Samsung once again leads the pack when it comes to shipments. The rest of the list reads more or less as you'd expect it to, but surprisingly Xiaomi only manages to make the list at 5th this time, with a 8.3% drop in sales.
Statistics show that Samsung TV's total sales reached 10.41 million units in the third quarter, beating out fellow Korean company LG shipments, and 7.24 million units in shipments. In third we have TCL with 4.8 million units, and very close behind we have Hisense with 4.62 million units. All these saw a growth in sales, especially Hisense with a large 48.6% increase from last quarter, which is why Xiaomi's situation is surprising.
EDITOR'S PICK: Samsung Vietnam teases Galaxy A51 and A71, coming December 12

Advertisement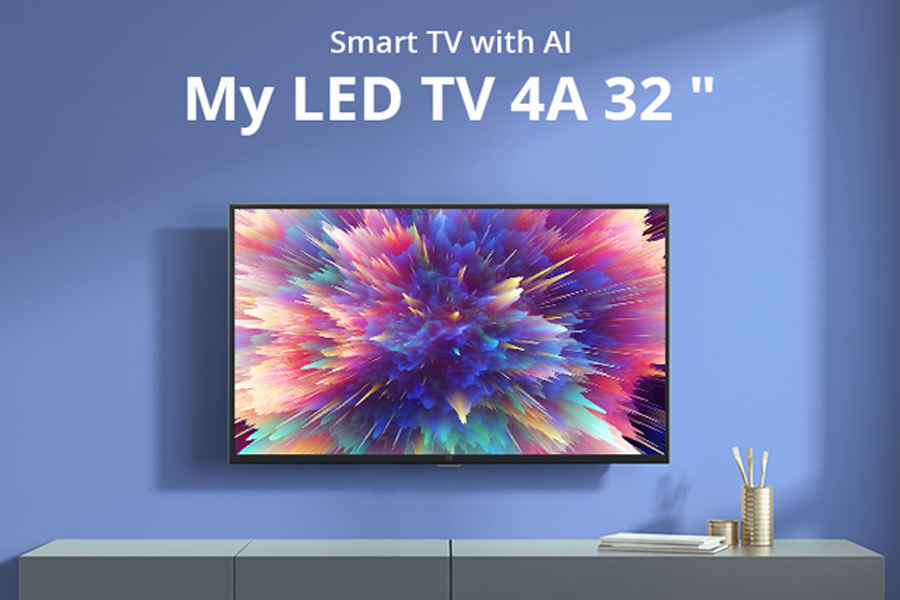 Xiaomi trails much further behind the competition with 2.75 million units. It's still a respectable number and nothing to scoff at, but it's still a surprising drop from Q2's 3 million units. On top of that, Xiaomi is the only company on the list that saw a decline in growth, which isn't very good for them.
Advertisement
TrendForce estimates that TV shipments in the fourth quarter of 2019 will reach 65.42 million units. Xiaomi had launched a slew of new TVs in Q4 2019, so it's fully possible we'll see Xiaomi make a resurgence in sales. For now however, it seems like everyone's a long ways away from dethroning Samsung's spot as the number one TV company in sales.
UP NEXT: Xiaomi Mi TV 4X 55-inch 2020 Edition launched in India for Rs. 34,999 (~$487)
(Source)
Advertisement