The emergence of the prevailing COVID-19 pandemic has resulted in the launch of several products that are targeted at ensuring the objects we interact with daily are clean and sanitized. To this end, Samsung has launched the AirDresser, a portable wardrobe-like device that can sanitize and refresh our clothes deploying various built-in technologies.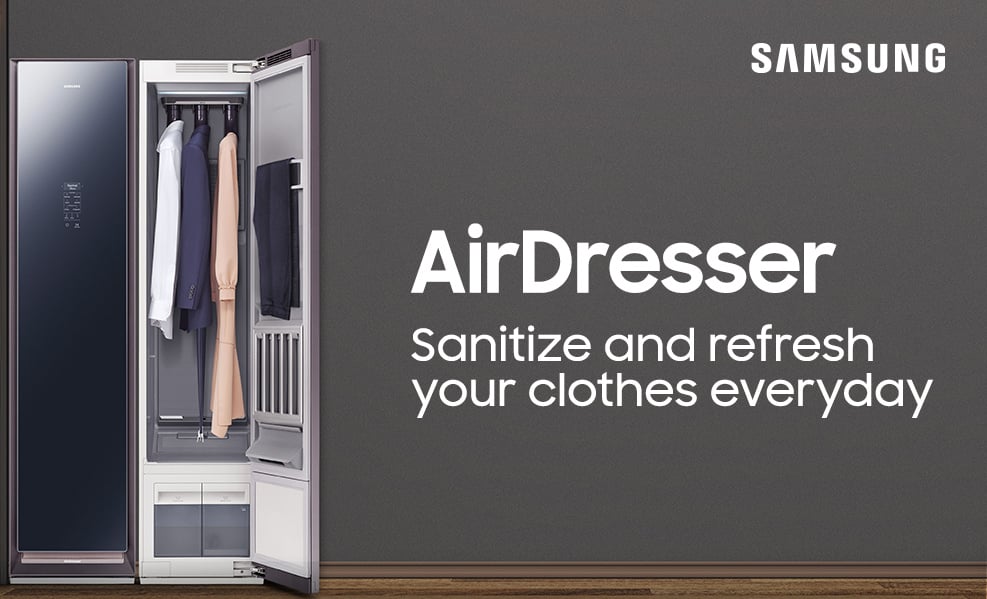 Editor's Pick: Redmi 9 Power launched in India with 6,000mAh battery, Snapdragon 662, and 48MP quad-camera
The AirDresser is equipped with a new technology which Samsung calls JetSteam. The JetSteam infuses powerful air deep into the clothes, an action which Samsung claims remove 99.9% of viruses and bacteria, 100% of house mites, 99% of odor-causing gases, and 99% of other harmful substances. The chamber also houses a Deodorizing Filter that can capture odor particles from sweat, tobacco, and food.
Also, the AirDresser is equipped with Heatpump Drying for drying up the clothes. The technology uses air supplied at a low temperature to dry clothes without allowing the clothes to shrink or get damaged. Since the winter period is a time most persons use fur coats, Samsung even included a dedicated Fur Care Cycle that can dehumidify fur clothes by removing up to 90% of the moisture.
The Samsung AirDresser carries a price tag of Rs. 110,000 (~$1489) and will be available for purchase starting December 24th via Samsung's online and offline stores, as well as online retail stores.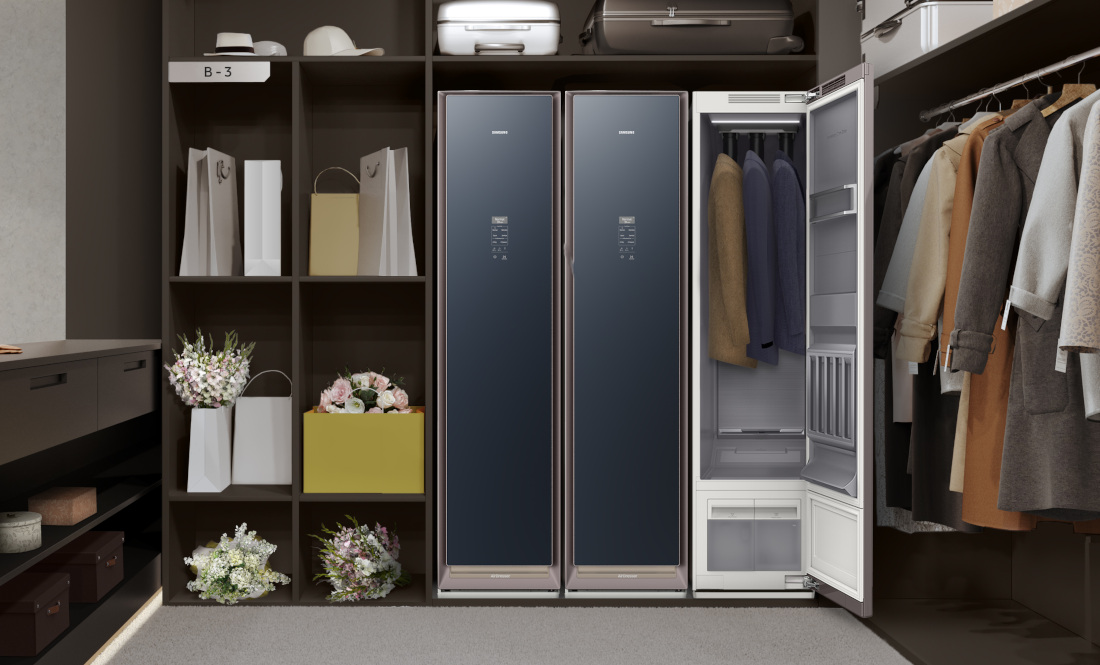 Recall that Samsung launched the UV-C Portable sterilizer which is designed to kill the germs on phones. The device is said to be capable of killing up to 99% of germs including E. coli, Staphylococcus aureus, and Candida albicans in just 10 minutes. It can also be used to sterilize other devices and items including earbuds, smartwatches, keys, sunglasses, and masks. The gadget uses dual UV lights which sterilize both the top and bottom surfaces of the item that is placed inside the box.
UP NEXT: OnePlus shows off a color-changing concept phone based on the OnePlus 8T
(source)
ALWAYS BE THE FIRST TO KNOW – FOLLOW US!