Samsung has unveiled a smart ordering solution known as Samsung Kiosk. The product is a large display which stands in the vertical direction and affords store owners the opportunity to deploy non-face-to-face ordering and payment in order to limit contacts beween staff and patrons. The product has been introduced in the domestic market with a demonstration carried out at a café in Korea. Samsung says it would be launched for the global market in the first half of the year.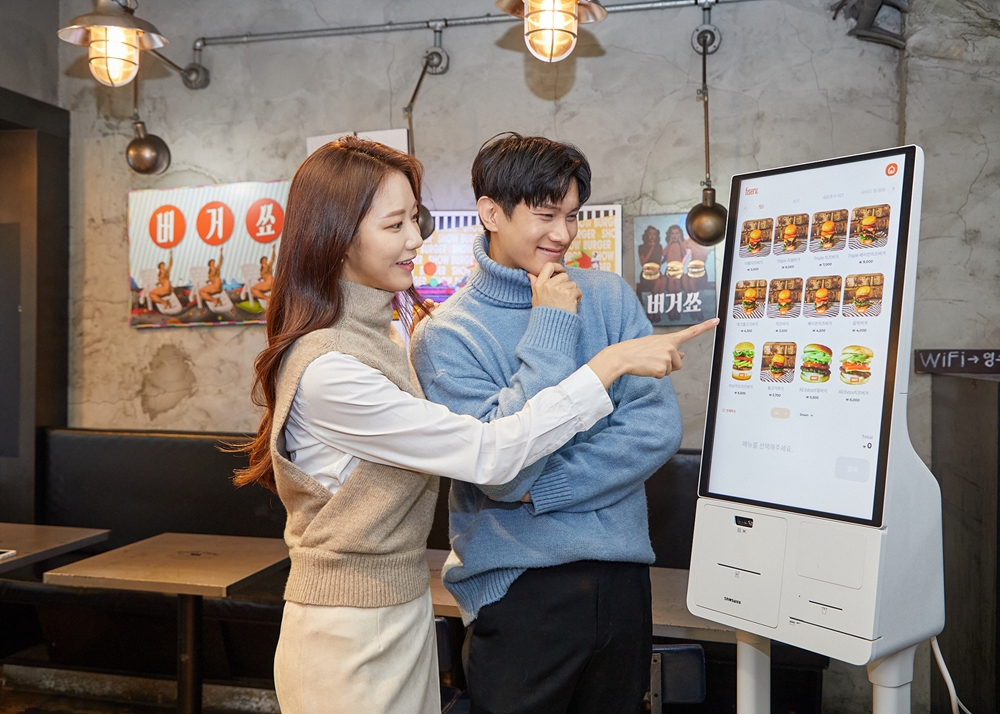 Samsung Kiosk is an all-in-one product that allows customers to select products, place an order, and make payments at different points of sales such as restaurants, cafes, pharmacies, convenience stores, and marts. The smart display utilises a high-performance SoC (System-on-Chip) which enables it to manage contents and payments without the need for a separate PC. The product can multi-functional product can be used as a card reader, receipt printer, and QR/barcode scanner. It also comes with NFC (Near Field Communication) which is optional, and Wi-Fi for contactless payments and other services.
The Samsung Kiosk packs a 24-inch touchscreen display and will be available in white color only. There are three mount methods; it can be mounted on a table top, there is a stand and also can be mounted on the wall, depends on whtat suits the store. The table-top mount doesn't require any other accessories but we believe the floor satnnd and wall brackets will be sold separately.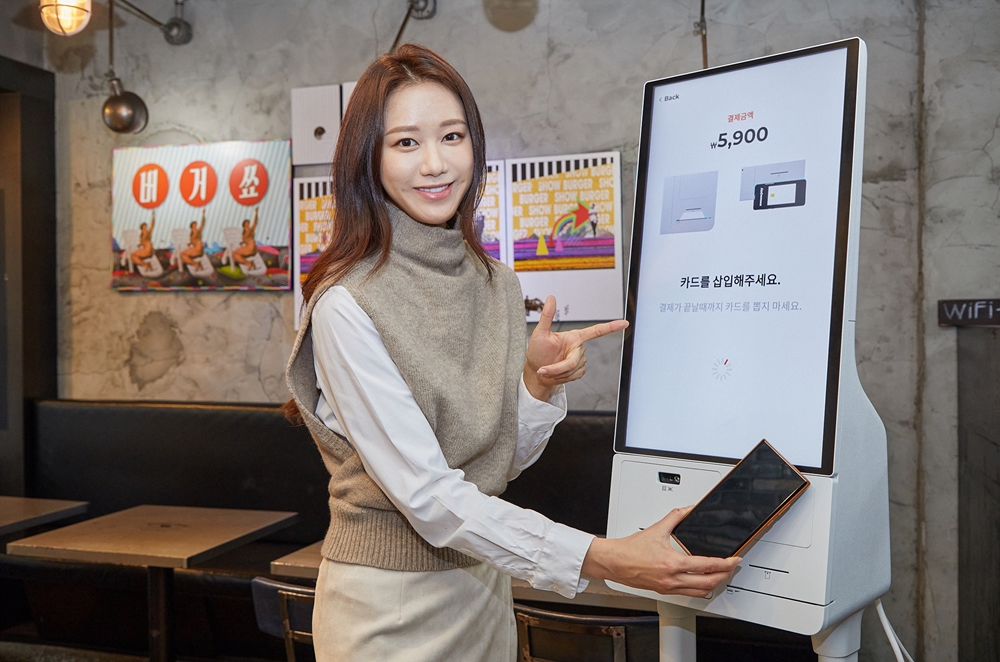 Further, the touch screen used on the Smsung Kiosk is deigned to promote hygiene as it has a special coating with antibacterial properties of up to 99.99% efficacy. Tests carried out in line with the Japanese Industrial Standard Z 2801 test method shows that the coating can inhibit the growth of E. coli and Staphylococcus aureus by 99.99%..
In addition, Samsung's antimicrobial coating technology passed the human toxicity evaluation test by the U.S. safety standards organization Underwriters Laboratories (UL). The antibacterial coating is made from Zinc Pyrithione (ZnP), a U.S. Food and Drug Administration (FDA) approved substance that can also be used in food packaging materials. The material doesn't lead to a compromise in the image quality as the display still outputs clear image quality by supporting a high transmittance of 90% or more without being easily discolored by oxygen or sulfur components.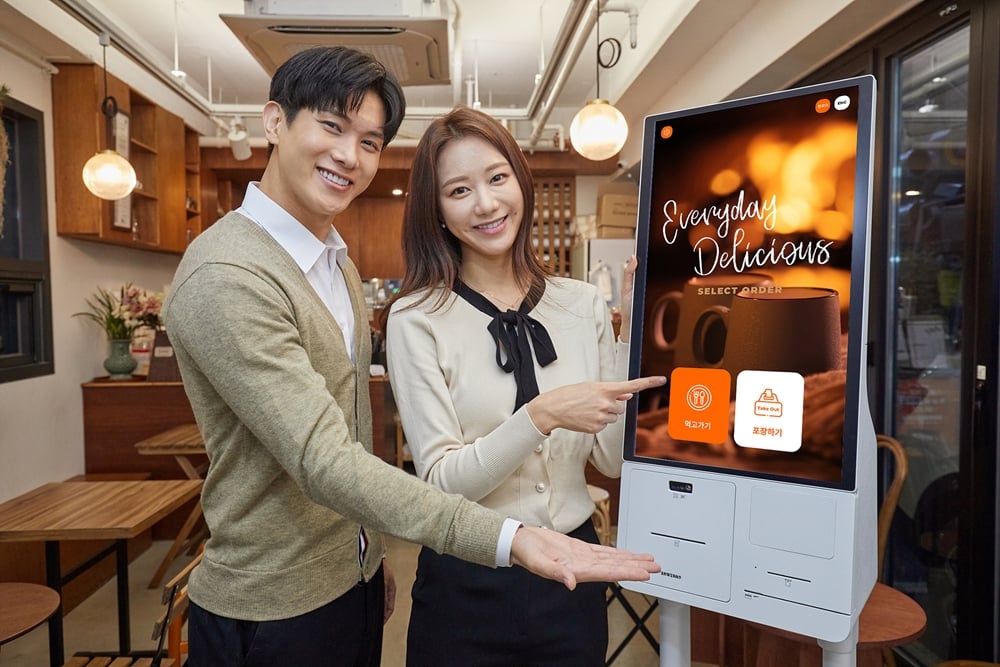 The smart display is powered by the Tizen OS, a Linux-based open-source operating system utilised by Samsung on its TVs and smartwatches. This makes it easy for developers to develop various software applications that can be used for stores. The Kiosk also runs Samsung Knox, a multi-layered security solution designed to securely protect hardware, payment platforms, and applications from external threats such as hacking.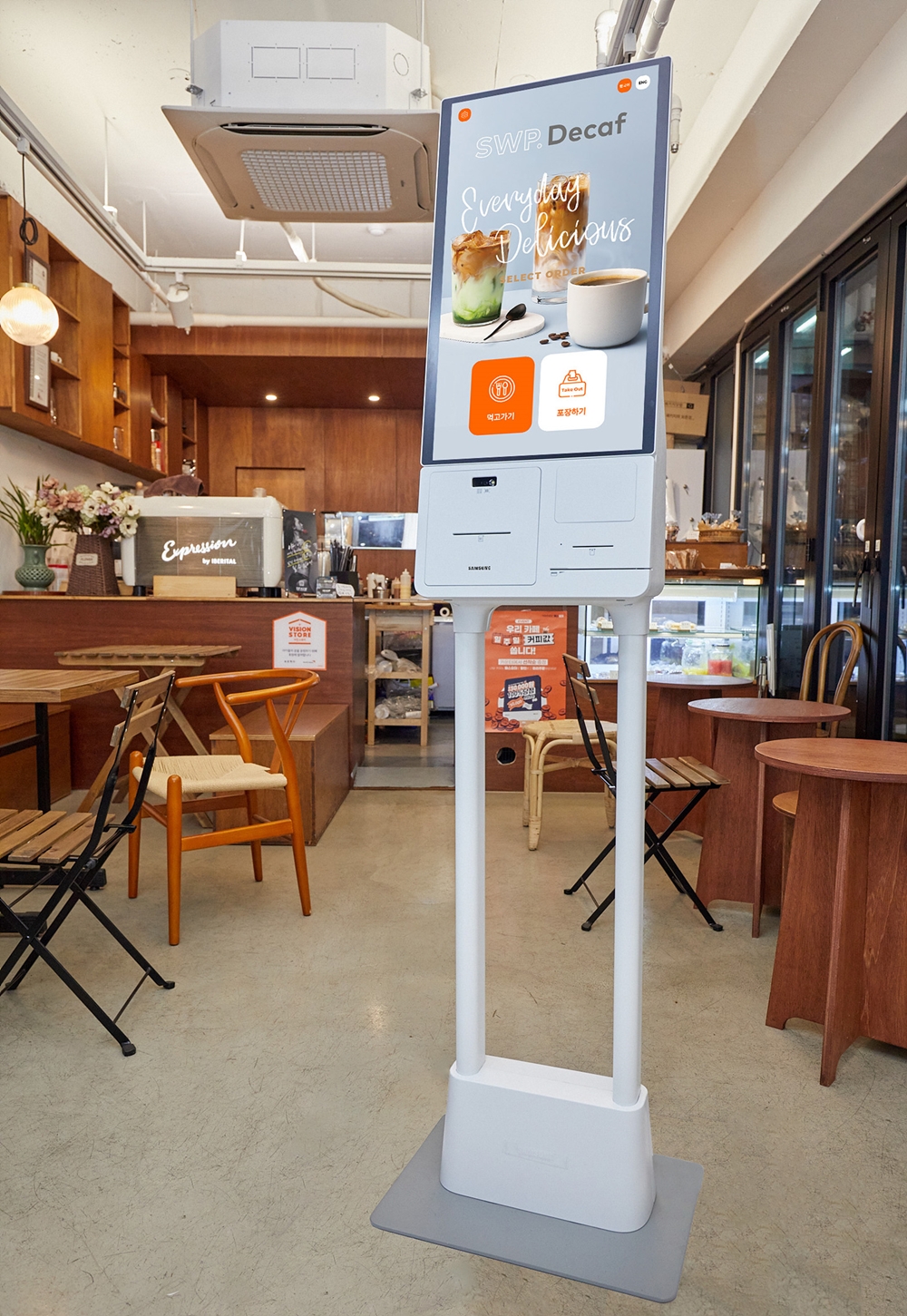 Samsung kiosk managers can manage kiosks installed in stores nationwide in real time through the Magic Info Remote Management function, and when a problem occurs, it can identify symptoms and take necessary measures through remote control, enabling efficient store operation.
Samsung also disclosed that it is selling the Samsung kiosks through a partnership with Fiserv, the world's number one payment and financial service solution provider. The Korean tech giant also plans to expand its sales to overseas markets such as Asia and Australia in the first half of the year.
RELATED;
ALWAYS BE THE FIRST TO KNOW – FOLLOW US!