In early 2019, Samsung was one of the first OEM to release a smartphone with a foldable display. The Galaxy Fold
tab
(can carry in pockets).
Now, Samsung is further innovating on this lineup as the company has patented a new smartphone with a Dual Display feature, built on an innovative Magnetic Hinger system. The patent had surfaced in late December 2018 and revealed a dual display handset.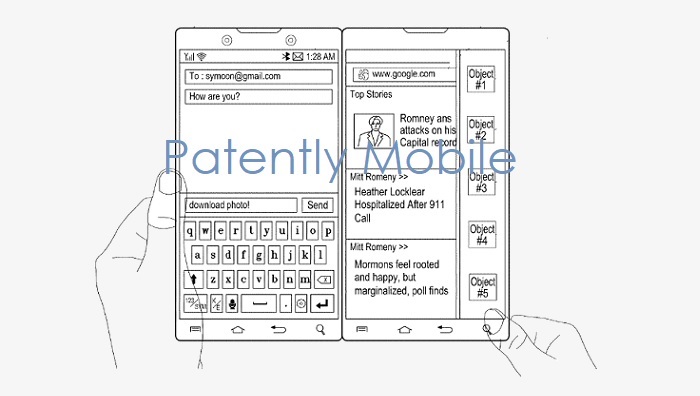 From the design render, it can also be seen that the new hinge mechanics is primarily hidden from view, allowing for both displays to be in close proximity; this should allow for a more uninterrupted viewing experience.
According to the patents note, the South Korean tech giant has achieved a larger display by coupling to electronic devices to each other through a hinge. It makes the entire viewing experience seamless while still maintaining portability for the device. So far, it has been difficult to include a hinge in the middle of the device without the mechanism being visible. With the new technology, Samsung aims to make devices with hinges more attractive and viable as a purchase.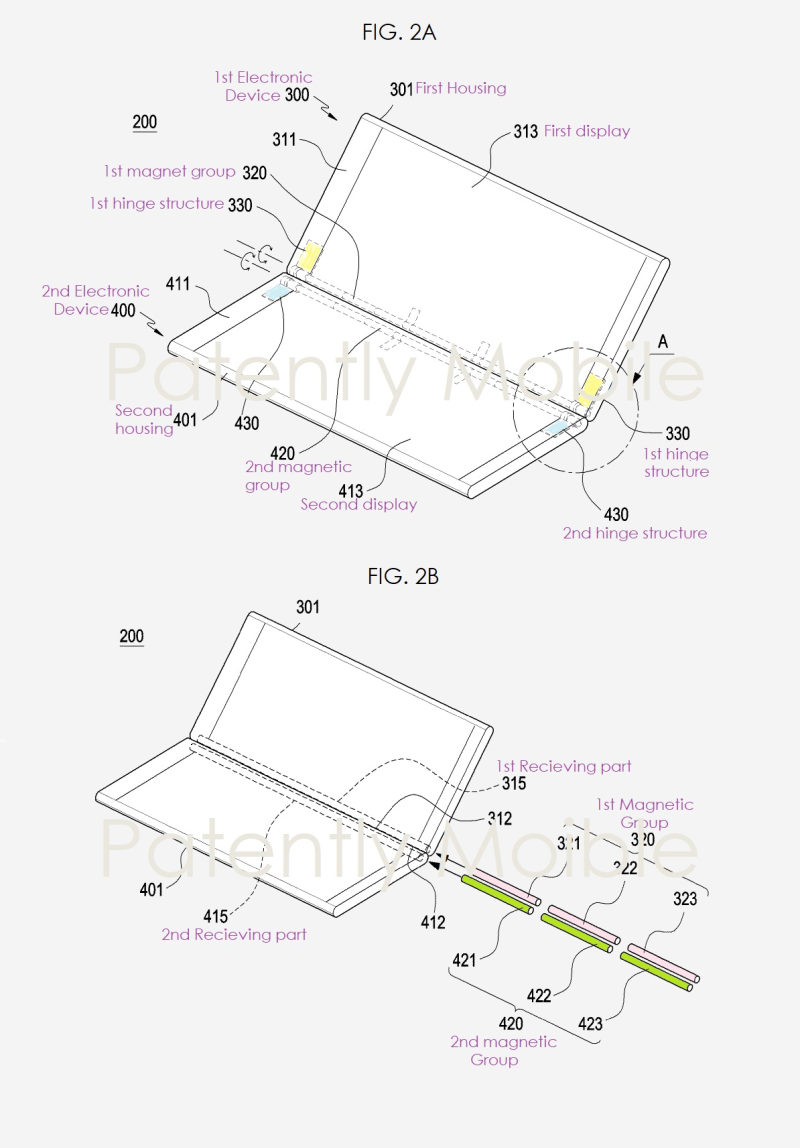 Samsung's mishap with the Galaxy Fold had soured the foldable smartphone market for a number of individuals. Hence, handsets with a hinge mechanism to join two conventional displays might better appeal to such an audience. Lastly, Samsung also aims to introduce more in the lineup at CES 2020.
(Via)