Samsung held the Galaxy Unpacked event today. Alongside Products like Galaxy S21 series, and Galaxy Buds Pro TWS, the company also launched Galaxy SmartTag. This Tile-like Bluetooth-LE tracker will help you find your lost objects and it starts from $29. At the launch, the company also briefly showed a SmartTag+ and its UWB features.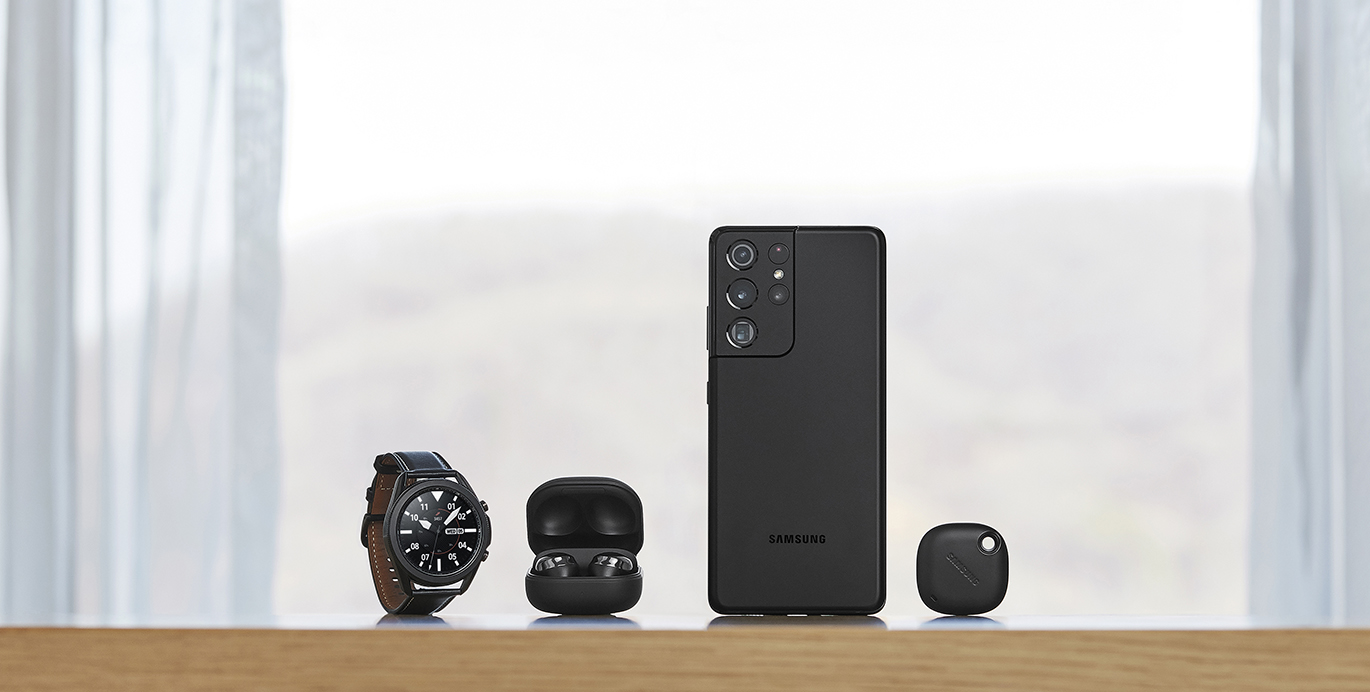 Galaxy SmartTag, SmartTag+ Price, Availability
Samsung announced Two Variants of Bluetooth Tracker today- Galaxy SmartTag and SmartTag+. They will be available as a Single Product or as multi-packs. You can look at their pricing below:
Galaxy SmartTag:

Single: $29.99
Pack of 2: $49.99
Pack of 4: $84.99

Galaxy SmartTag+:

Single: $39.99
Pack of 2: $64.99
Samsung said that users can buy the Galaxy SmartTag from January 29. However, SmartTag+ will only be available later this year(date not specified). Samsung showcased the SmartTag in Black, Oatmeal, Pink, and Mint colors.
The SmartTag+ will be available in Oatmeal and Denim Blue options. Apart from these colors, Samsung also showed cases with customized versions too. Some notable ones include Minions, Baby Yoda(Mandalorian- Grogu), and Simpson-themed ones.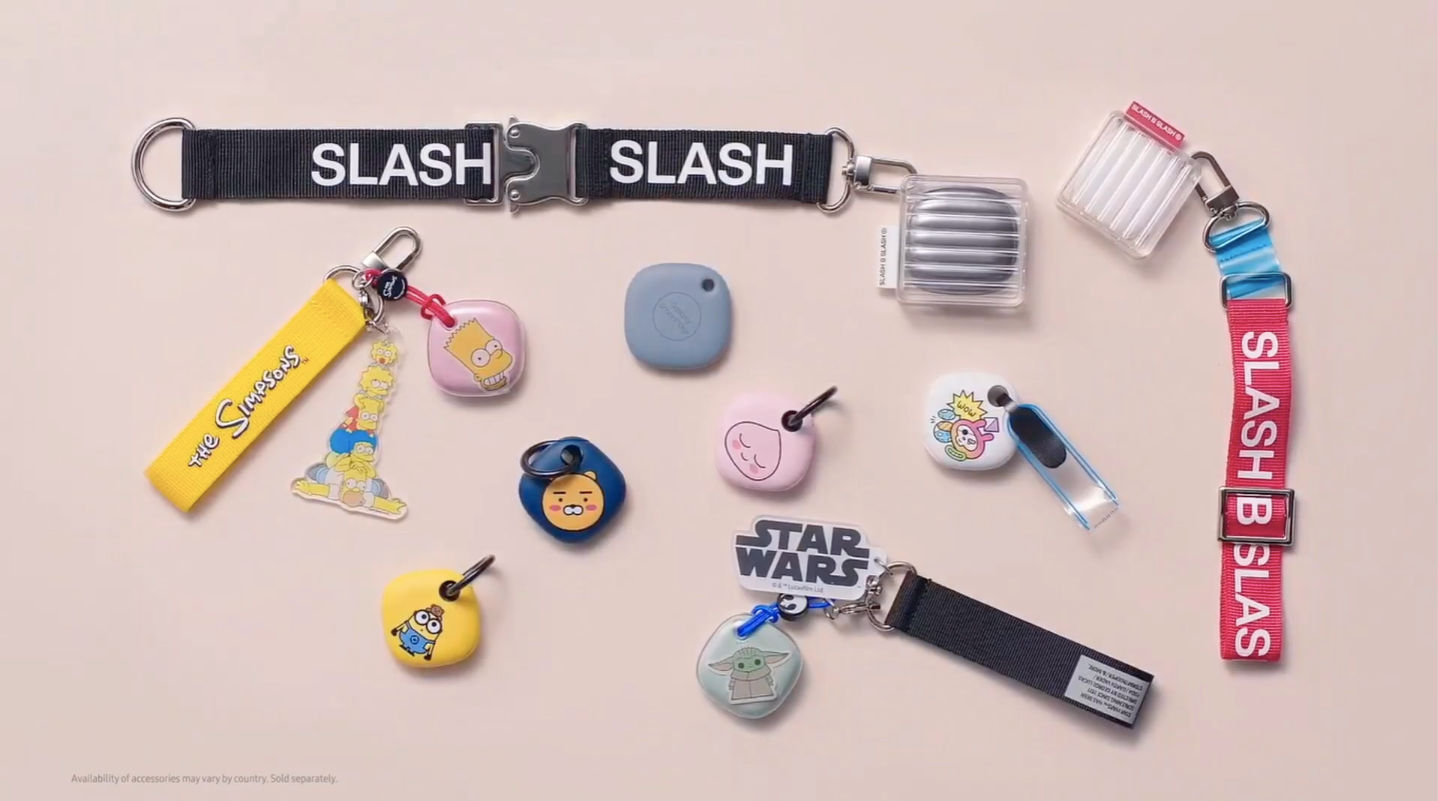 Design and Specs
The Samsung Galaxy SmartTag has a rounded square shape and measure 4x4x1cm. That means, it about a cm thick which is probably due to the battery. At one end, you get a hole for the lanyard/a thread to hold it. You can use it to connect the SmartTag with Keys, Backpacks, Bicycles, Wallets, etc.
1 of 4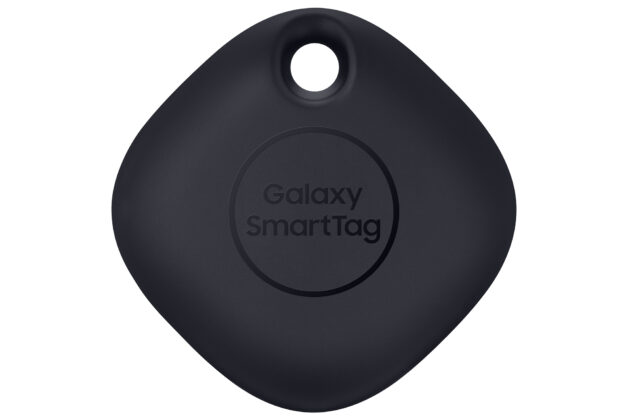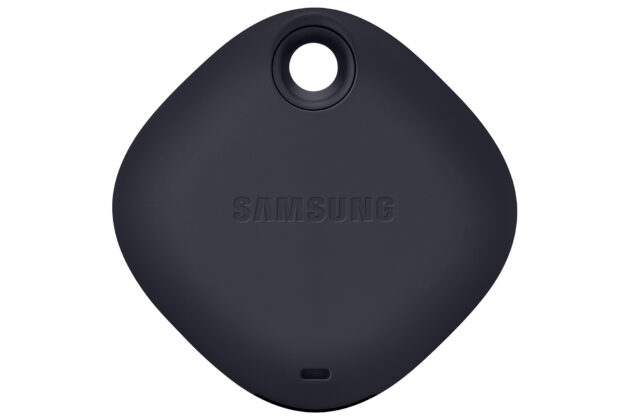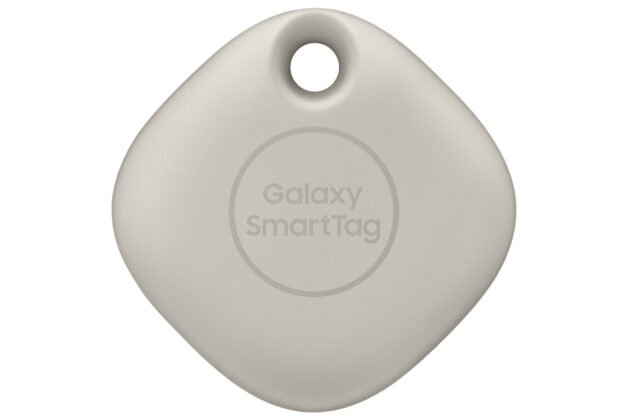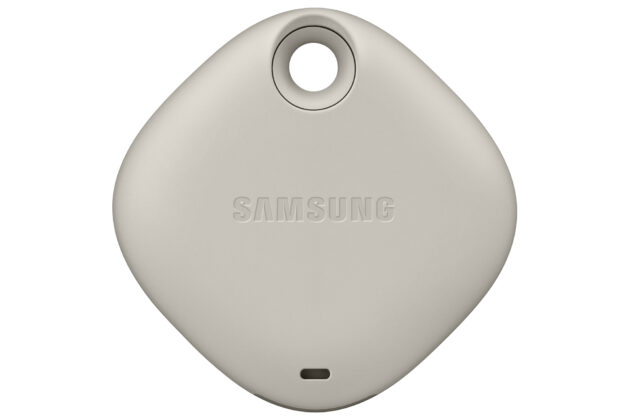 The outer casing of the Tags are made of Plastic and inside you get the Blue tooth 5.0 LE module and a 220mAh battery. Samsung says the Bluetooth LE(Low-Energy) should help you retain the tags for 280days before the battery dies out. It also has a single button that on pressing twice will send an alert to the connected device.
Here, the SmartTag+ will use the UWB(Ultra Wide Band) to accurately track the location of tags, and help you with directions. It also helps users find locate objects accurately with navigation info and an AR finder from your smartphone.
Galaxy SmartTag Features
With SmartTag trackers, Samsung has expanded the universe of SmartThings Find feature. Back in October, the company widened the scope of this to Tablets, Galaxy Watch, and earbuds to work offline. Now, it says you can basically track any object using the SmartTag.
Being Bluetooth-based trackers, they typically send Bluetooth signals to the connected Galaxy devices. Now Samsung says, with respect to the distance your tracker is (i.e., nearest proximity), it can also be detected by a community of other Galaxy devices to give the precise location.
1 of 3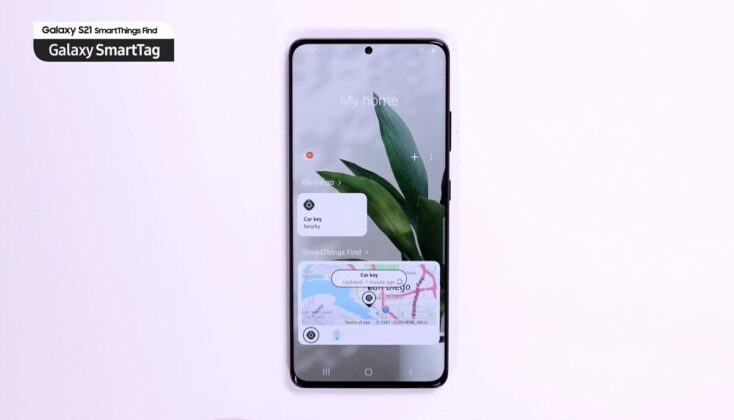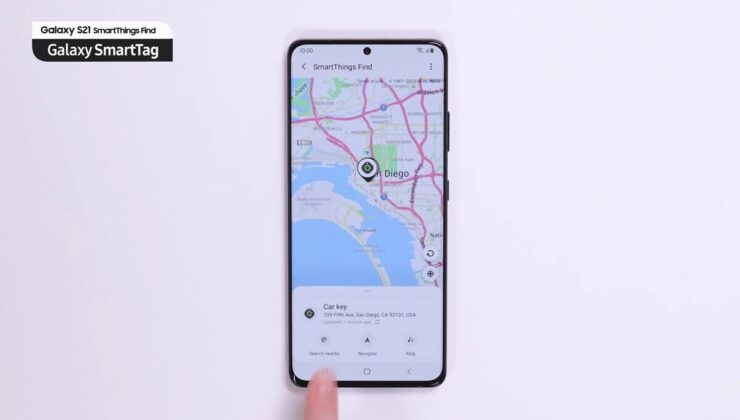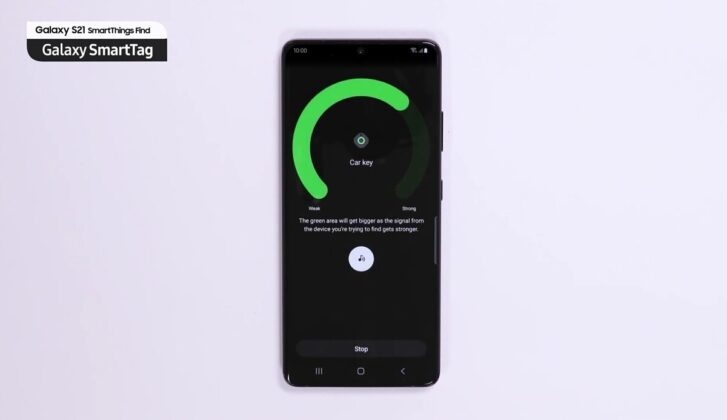 Samsung says the signals are end-end encrypted and have a Privacy ID so the data is safe within the community. As you can see above, the SmartTag works combined with the SmartThings Find App. Once paired with a name, you can open the device options to Search nearby, Navigate, and even Ring the Tag if its location is unknown.
And talking about the button, you can also map it to do other Smart IoT functions like starting Home lights, TV, Smart Speakers etc. Apart from this, Samsung has also launched a dedicated Galaxy Find Network App and it is expected to be available on Samsung and maybe other Android devices soon.
(via)
ALWAYS BE THE FIRST TO KNOW – FOLLOW US!