Samsung had a clear dominance in the foldable smartphone market in 2020. The company held a market share of over 90 percent during this year. Although, big changes are expected to arrive in 2021 as the foldable handset market is expected to grow further next year.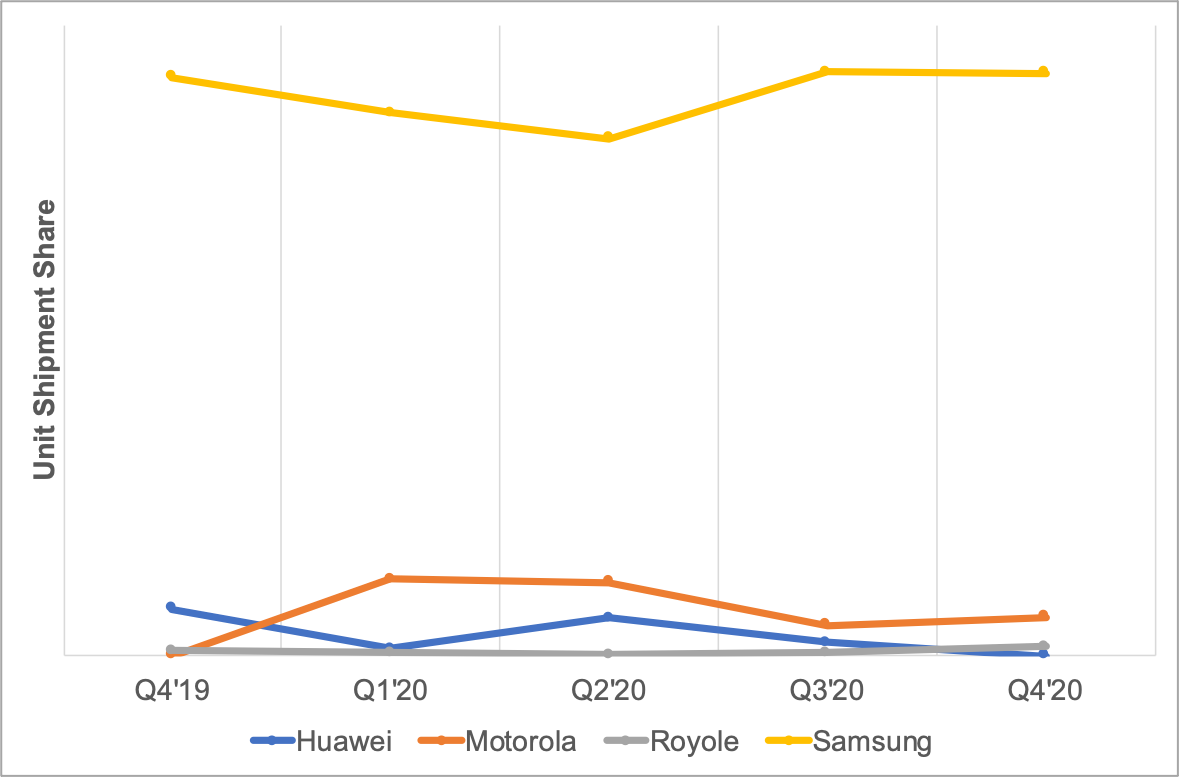 According to a DSCC report, the foldable display panel shipments have risen by 454 percent over 2019 to 3.1 million units in 2020. This is further expected to rise by another 394 percent in the following year with estimated shipments being valued at 462 million US Dollars. Notably, these figures are actually lower than initial projections due to US sanctions against Huawei, which is preventing the company from launching the Mate X2 that was expected to arrive in Q4 of 2020.
Due to the lack of any major competitor, the South Korean tech giant dominated the market with new launches this year. In 2020, the company released the Galaxy Z Flip
Galaxy Z Fold 2
, which were two of the best selling foldable handsets in the year, both in terms of units shipped and revenue. On the basis of panel procurement, the Galaxy Z Fold 2 led the market with a 65 percent market share followed by the Galaxy Z Flip 5G with a 27 percent market share.
Furthermore, the report also states that the company is focusing more on its foldable Z series over its flagship Note series. In the coming year, Samsung is expected to launch no less than 3 foldable handsets, which will likely include Z series phones and their respective 2nd generation iterations. This period would likely also have Samsung Display aggressively push its display technology to help other brands to enter the market as well with its UTG (Ultra Thin Glass) cover solutions.
ALWAYS BE THE FIRST TO KNOW – FOLLOW US!