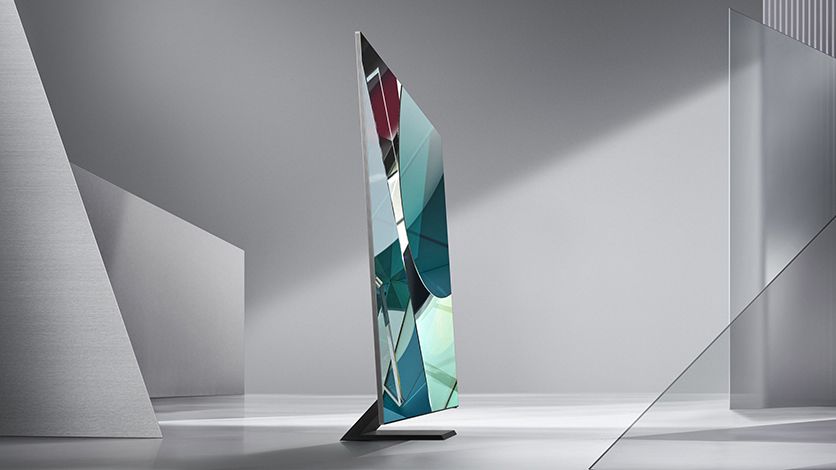 Samsung has confirmed its flagship 8K QLED TV for 2020, which launches with a new Infinity design that "eliminates the screen bezel". Samsung's 8K TV claims to be able to use up to 99% of the screen, while also measuring just 15mm thin and sporting a completely flat back panel. The new Samsung Q950TS will make an appearance at CES 2020.
First announced earlier today via Samsung's Korean press site, the Q950TS is surely going to be one of the star attractions over at CES 2020 thanks to its truly stunning design. The lack of a true bezel surrounding the screen makes it look like the picture is floating, and it's a mindblowingly impressive feat to accomplish for the company.
The Q950TS uses a new AI quantum processor promising enhancements to the picture, sound and smart TV features. A key area of improvement is said to be the upscaling of lower resolution content to fit the 8K screen, which is very necessary ahead of the broad availability of 8K content. That said, the 2020 Samsung 8K QLED will be able to stream 8K video from YouTube, thanks to support for YouTube's 8K AV1 codec.
The company isn't providing all the details about its new flagship model at this time, but we do know that it features a large number of modes and capabilities, including Adaptive Picture for optimizing the contrast and brightness levels, AI ScaleNet for reducing data loss during streaming from Prime Video and 'Object Tracking Sound Plus' tech for tracking audio with moving objects on the screen.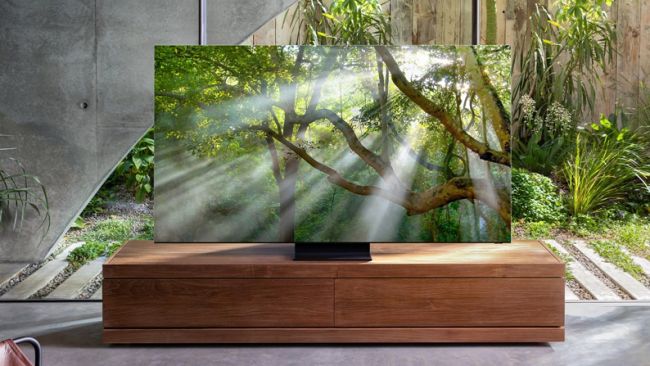 Speaking of audio, the Q950TS is pretty impressive on that front as well. Samsung Q-Symphony promises to combine both the TV and soundbar's speakers for the best possible sound in up to 9.1.4 channels of audio, while AVA (Active Voice Amplifier) allows the TV to recognise ambient noise and adjust the volume accordingly. No more missed dialogue?
In addition to 'Multi View,' which is a picture-in-picture and side-by-side viewing option, this 8K TV model features Tap View for mirroring content from a phone, Digital Butler for controlling other devices, and 'TV Plus,' a free streaming service with access to content like news and movies.
For voice control, in addition to Samsung's not-so-popular Bixby, Amazon Alexa and Google Assistant are also available on this Samsung 8K TV. Samsung is delivering the main CES 2020 keynote on Sunday 5th January where it is expected to reveal more details on its 2020 product line-up.
(Source)