Samsung unveiled the Galaxy Z Fold 2 in September, the next iteration of the company's Fold series. That aside, the company is also innovating various concepts of foldable displays through its patents. Now, a tip suggests that the company could also be working to get the foldable devices affordable to the masses.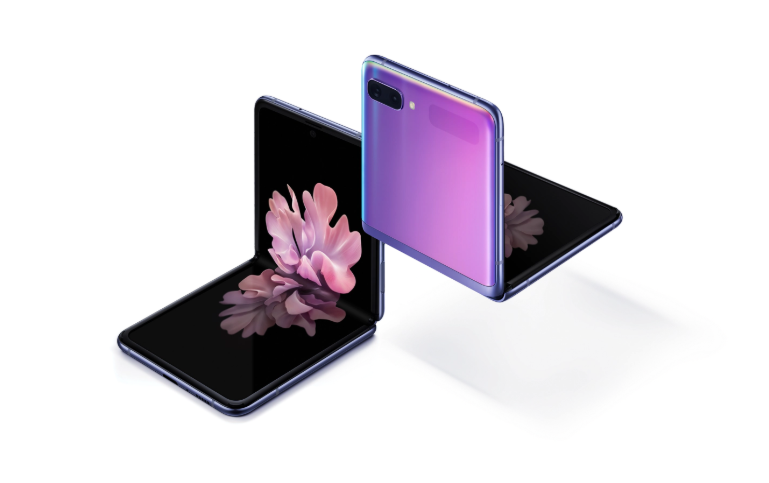 The latest tip comes from DSCC's Ross Young who says(via AH) that there's no information regarding Galaxy Z Fold Lite anymore. This is in response to an older tweet that said Samsung could be working on multiple foldables including a Fold 'Lite' version. However, Ross says that he is hearing info about a Galaxy Z Flip Lite smartphone.
That's surprising considering early rumors didn't spoil anything about a 'Lite' version of the clamshell phone. But emphasized more on the Z Fold Lite. In fact, the latter was even mentioned in the recent rumors under the naming Galaxy Z Fold FE. Anyway, Ross goes on to say that the Galaxy Z Flip Lite will adopt the UTG(Ultra-Thin-Glass) like the predecessor.
If we recall, Samsung introduced the UTG technology with the Galaxy Z Flip back in February. Accordingly, it replaces the CPI(Colorless Polyimide) and promises more durability and scratch resistance. After this, Samsung has never looked back at the cost-cutting CPI solution. In fact, it has included the extra UTG layer on the Z Fold 2
Samsung
not to compromise a cheaper foldable phone.
This is because Ross has replied to the user on Twitter agreeing that the Galaxy Z Flip Lite will be a cheaper foldable smartphone. And apparently, Samsung will make many of them to drive sales. Having said that, there is no information on the specs and launch date of the device.
Nevertheless, it will be interesting to see if Samsung brings both the affordable Z Fold Lite or just the Z Flip Lite to the masses. In any case, if previous reports are true, we won't see a 'Lite' version of the Z Flip anytime soon as the Z Flip 2 itself is likely postponed to Summer 2021.
ALWAYS BE THE FIRST TO KNOW – FOLLOW US!