Xiaomi Redmi K20 Pro/Mi 9T Pro review
Lately, we've been seeing several leaks about the upcoming Redmi K30 which is getting announced on December 10. Now, Xiaomi teased an ultrabook on its Weibo profile that will launch alongside the K30 and will pack minimal bezels – half as thick as previous offerings.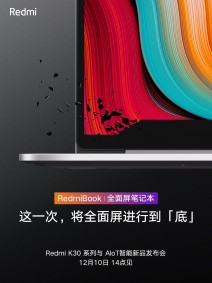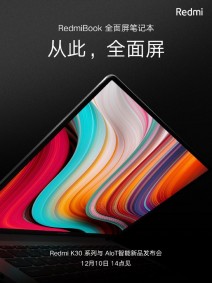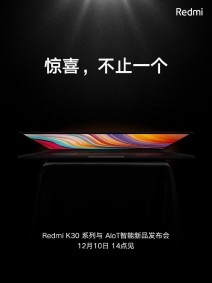 New RedmiBook teasers
The new RedmiBook is speculated to come with either a 13 or 14-inch display and top of the line specs in a thin and light body made out of aluminum. As far as the actual specs, we still don't have any specifics but the Weibo posts mention the laptop is aiming for a high price/performance ratio. We'll have more info in the days leading up to the December 10 event where we'll also see a Redmi Wi-Fi router and smart speaker.
Source (in Chinese) | Via
Related articles