Redmi number series is one of the best-selling smartphone series worldwide. The Redmi 8 series first debuted in September 2019 with the launch of Redmi 8A, which was later followed by Redmi 8, Redmi 8A Dual, and Redmi 8A Pro. Now, as the brand is set to lunch Redmi 9 in China on June 24, it reveals that it has shipped over 19 million units of Redmi 8 series devices globally.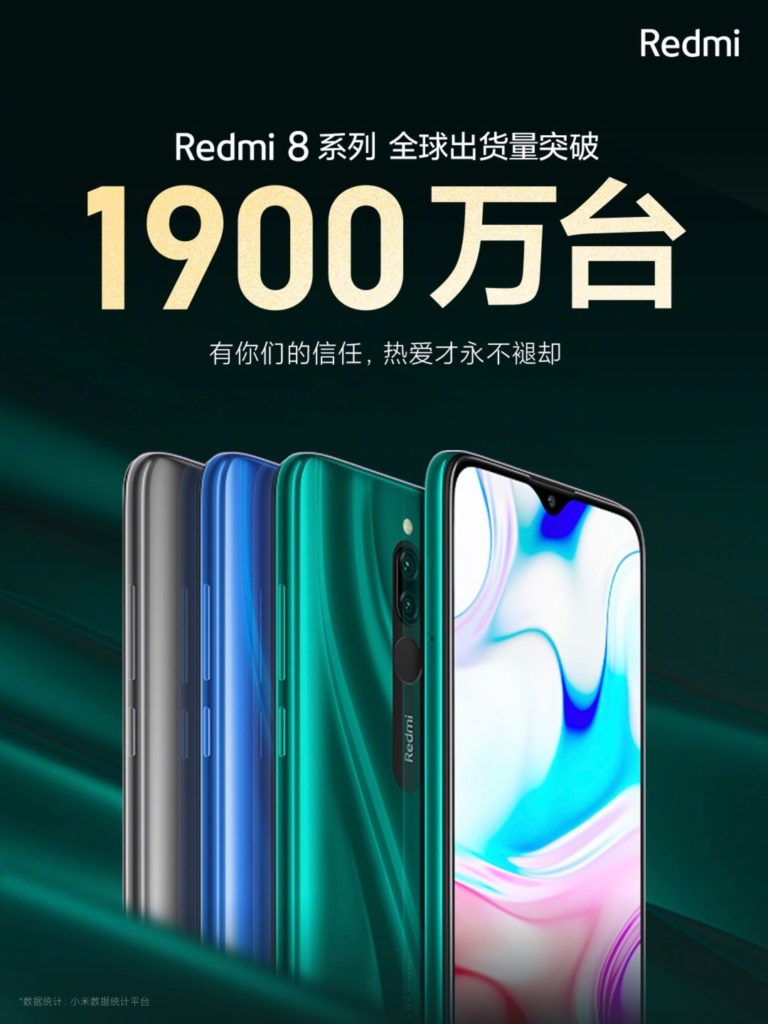 Since its inception, Xiaomi's Redmi series of smartphones have been popular because of their affordable pricing as well as better specifications compared to devices from other companies.
But that begun to change as competitors began to launch identical phones and sometimes even better models. On the other hand, the Redmi series of smartphones had become large enough that it was spun-off into an individual brand.
Despite the competition, Redmi managed to ship over 19 million units of Redmi 8 series phones globally, which is truly an achievement. But the same cannot be said for the Redmi 9 series which is launching during the pandemic.
Anyway, it is possible for the brand to sell more units as customers around the world are expected to prefer cheaper phones in the current situation.
Redmi 9, the successor to Redmi 8 was recently launched in South East Asia and Europe. Now, it is making its way to China and may also soon debut in India.
(Via)
ALWAYS BE THE FIRST TO KNOW – FOLLOW US!