Advertisement
Xiaomi's Redmi brand launched the Redmi K30 Pro Zoom in July this year as one of its flagship offering this year. As the name implies, the model features a zoom camera and on DXOMark, it was able to make it into the top 10 rankings for camera reviews. Apparently, Xiaomi is still optimizing the camera even with its prowess.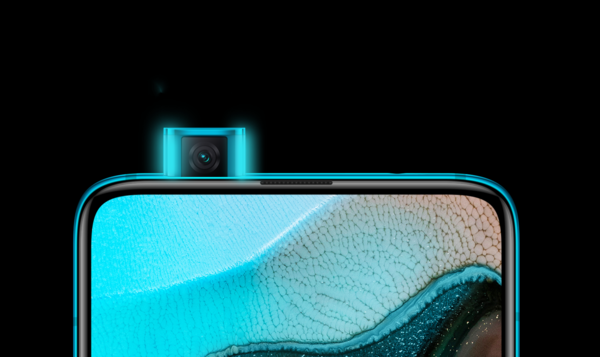 Recently, Xiaomi reportedly pushed a new firmware update to the Mi 10 Ultra which upgrades the camera algorithm to the level of the model sent to DXOMark for testing. According to an announcement on Xiaomi community, the Redmi K30 Pro Zoom will also receive a similar update which will upgrade the firmware to the DXOMak version firmware.
According to the feedback from users of Mi 10 Ultra who have upgraded the new firmware, the new firmware mainly has changes in many aspects such as the camera and the system. Of course, the focus of most users is on the performance of cameras with the same version of DXOMark firmware, because the Mi 10 Ultra equipped with this firmware version is still ranked at the top of DXO's camera review with an impressive output.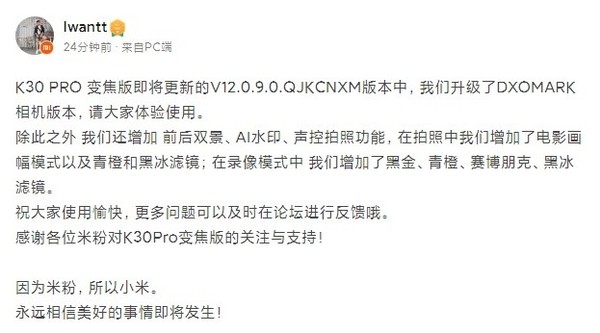 Advertisement
In addition, Xiaomi also reportedly disclosed that the new Redmi K30 Pro Zoom firmware version will also bring new functions such as front and rear dual scenes, AI watermark, and voice-activated camera. It also adds green orange and black ice filters in the movie frame mode, and also in the video mode. Also added are black gold, cyberpunk and other colour filters.
ALWAYS BE THE FIRST TO KNOW – FOLLOW US!
Advertisement