Realme first opened shop as an offshoot of OPPO in India and later on he brand made its way to China. It has been a success all the way since then. However, Realme's CEO/Founder has announced a major policy change that may likely change the landscape of the Chinese smartphone market from next year. The CEO disclosed via a Weibo post that from 2020, the company will only release 5G mobile phones in the domestic market. He did specify that the brand will pull the plugs off 4G phones from next year.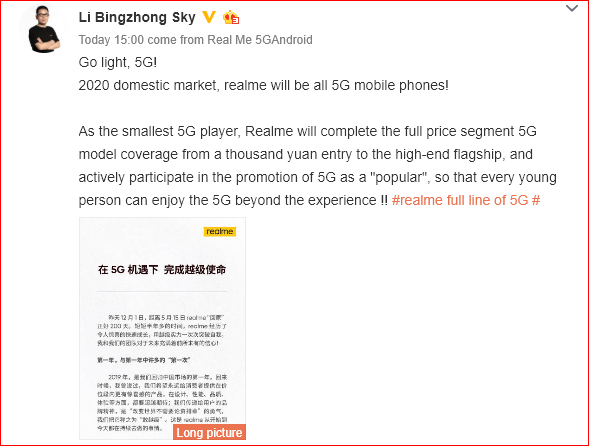 EDITOR'S PICK: Did not grab the best discount on Black Friday? Let's continue on Cyber Monday
This news is expected to send shock waves down the spines of all major OEMs in China especially those that were not planning to adopt an aggressive approach to 5G release next year. The CEO didn't only reveal Realme will focus on the flagship segment only but is also planning to bring 5G to mid-range and budget (thousand yuan machine) phones next year.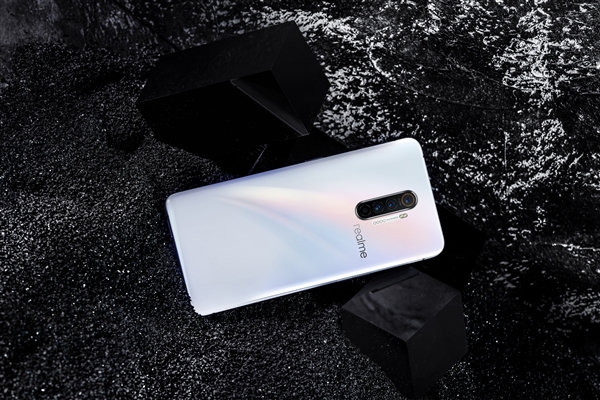 The plan, according to the CEO, is to help make 5G phones more popular and accessible to young persons. The CEO is perhaps promoting the company's first 5G phones the Realme X50 and X50 Youth Edition that is expected to be launched soon in China.
UP NEXT: Oppo A9 2020 Vanilla Mint color option to soon go official in India