Singapore-based tech giant Razer took the center stage at CES 2021 with the announcement of a number of concept products in addition to its sleek gaming laptops. One of them is dubbed Project Brooklyn, a gaming chair with a built-in rollable OLED display. The chair keeps up with the tradition of having Chroma RGB lighting. It also comes with vibration feedback.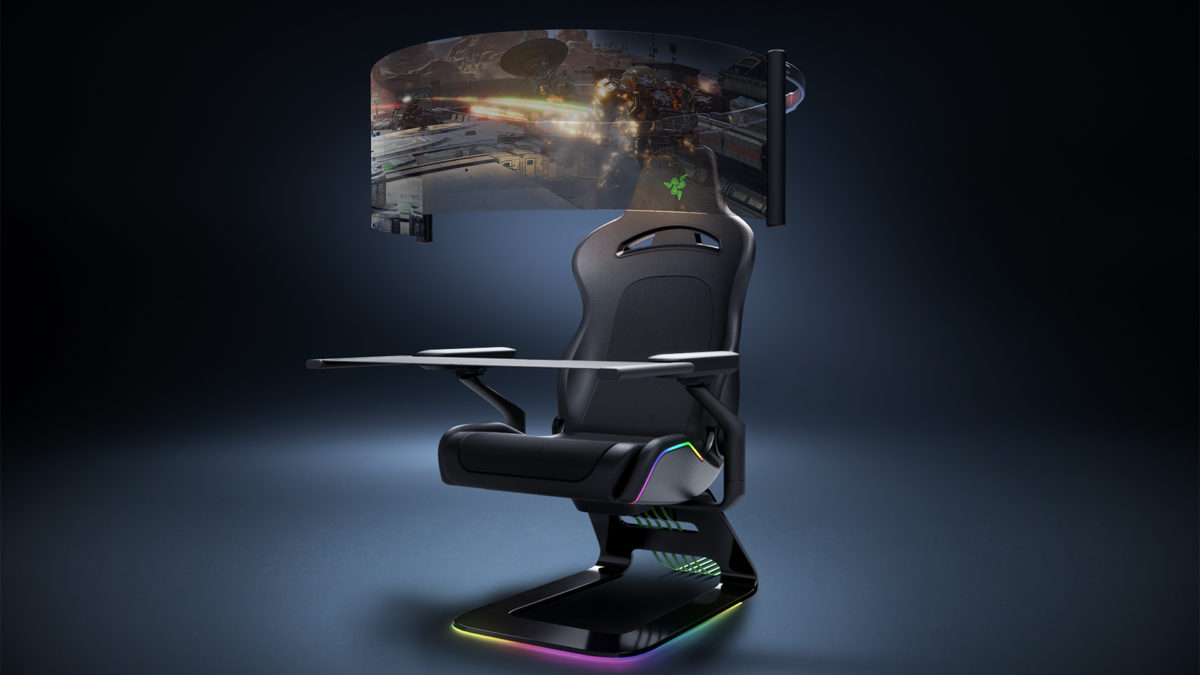 The Project Brooklyn concept gaming chair is equipped with a built-in display. The chair looks like a normal gaming chair on first look but in its backbone, there is a hidden 60-inch roll-out OLED screen. You could have a fully immersive gaming experience without a room-sized setup or a VR helmet, and tuck the screen away when you just want a seat.
Editor's Pick: Chip Battle: The Exynos 2100 challenges the Snapdragon 888
Razer says you also get HyperSense vibration feedback through the gaming chair. Further, it comes with collapsible tables that would let you switch between mouse-and-keyboard and gamepad setups easily. The seat cushions and stand are equipped with Chroma RGB lighting.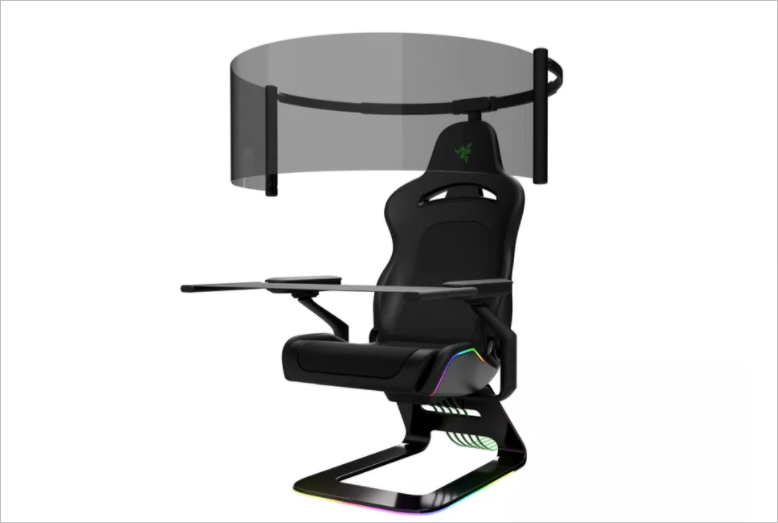 Razer also unveiled the Project Hazel face mask to help you get through the pandemic. The mask adopts a glossy outer shell made of waterproof and scratch-resistant recycled plastic. The plastic is transparent making it possible for lip-reading and seeing facial cues when you chat with people. The mask is also embedded with microphones and amplifiers in the ventilators that will project your voice, so you won't have to worry about sounding muffled.
However, there is no indication as to when the products will go commercial. Going by precedence, we may not end up seeing any of them anytime soon. We can recall that in 2017, Razer unveiled a laptop with three screens dubbed Project Valerie but since then, nothing has been heard of the product.
UP NEXT: HTC Desire 21 Pro 5G goes official in Taiwan for TWD$11,990($428)
ALWAYS BE THE FIRST TO KNOW – FOLLOW US!