Webcams are not as popular as they used to be a couple of years back, mostly due to the proliferation of smartphones and tablets. Improvements in smartphone cameras make it more convenient to video chat using a phone. However, in this pandemic era of video conferencing, it is more convenient to use a webcam on a bigger screen or even with a laptop. But some of the webcams around don't really offer the best of software. Razer has announced a new high-end webcam dubbed Kiyo Pro.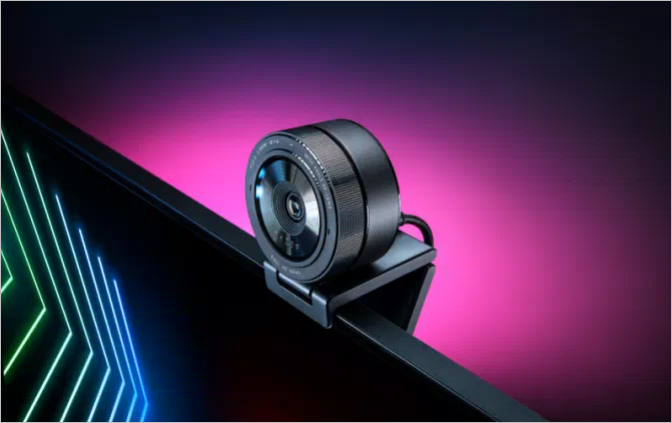 Razer Kiyo Pro is the successor of the Kiyo which was released last year. It features a 2.1-megapixel sensor which it claims can capture footage in 1080p resolution at up to 60 frames per second or up to 30 frames per second depending on if HDR mode is turned on.
The camera features Razer's Synapse software which enables users to adjust the field of view between 103, 90 and 80 degrees depending on the size of the background you want to be captured by the camera. You won't need to cover the camera with duck tape as it has a privacy cover. The lens is covered by a layer of Corning Gorilla Glass 3.
The camera uses a Sony IMX327 sensor with a larger1/2.8-inch aperture which is said to capture shots even in a poor lighting condition. As a result, the built-in ring light on the Kiyo is absent on the Kiyo Pro.
As for the pricing, the Razer Kiyo Pro is priced at $200 which is $100 higher than the Kiyo. In our opinion, the webcam is over-priced considering that it misses out on 4K video recording and Windows Hello support.
RELATED;
ALWAYS BE THE FIRST TO KNOW – FOLLOW US!