Qualcomm has today unveiled the QCC305x wireless chip series. The chip is said to be designed mainly to help its customers differentiate across a range of tiers in the very fast-moving truly wireless earbud category. This is coming several months after the QCC514X and QCC304X chips were announced earlier in March.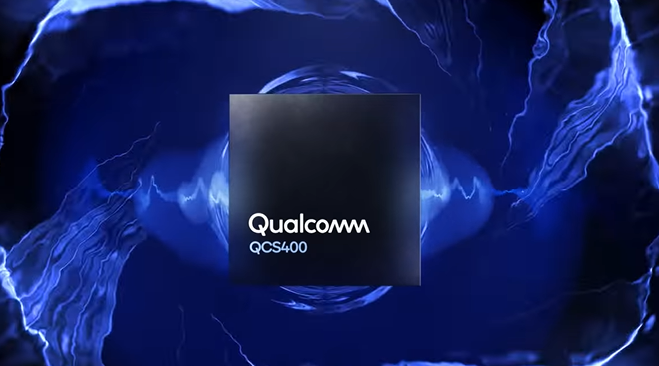 The QCC305x SoCs is the latest addition to the mid-tier Qualcomm QCC30xx series of SoCs. The platform expands the wireless audio use cases delivering powerful support for many of the firm's premium audio technologies.
Further, the QCC305x features support for the forthcoming Bluetooth Low Energy Audio standard which makes it possible for early-adopting OEMs to commence the development of an end-to-end implementation with smartphones and truly wireless earbuds supporting the exciting new audio sharing use case.
Editor's Pick: Apple will use 'hybrid OLED' displays on iPads from 2022: Report
James Chapman, vice president, and general manager, Voice, Music, and Wearables, Qualcomm Technologies hinted that: "We are entering a new era for the expanding truly wireless earbud category, which is diversifying at a terrific rate bringing new use-cases and feature enrichment to products in virtually all tiers."
"Not only do our QCC305x SoCs bring many of our latest-and-greatest audio features to our mid-range truly wireless earbud portfolio, but they are also designed to be developer-ready for the upcoming Bluetooth LE Audio standard. We believe this combination gives our customers great flexibility to innovate at a range of price points and helps them meet the needs of today's audio consumers, many of whom now rely on their truly wireless earbuds for all sorts of entertainment and productivity activities."
The QCC305x SoCs are designed to support superior end-to-end operability from a Qualcomm Snapdragon-powered smartphone to Qualcomm-Technologies powered earbuds. The recently announced Qualcomm Snapdragon 888 chipset to help deliver this true end-to-end experience with the Qualcomm FastConnect 6900 connectivity system, brings mobile-side support for Bluetooth 5.2, LE Audio, aptX audio, and other features providing further interoperability benefits for sound quality, wireless audio robustness, and responsiveness.
UP NEXT: Xiaomi Mi QLED TV 4K 55 launched in India: Android TV 10, Dolby Vision, and 30W speakers
ALWAYS BE THE FIRST TO KNOW – FOLLOW US!