Qualcomm already has its hands in the audio technology space with its audio chipsets and codecs such as aptX. Now, it wants to take things a step further by improving the audio experience from devices with what it calls Snapdragon Sound.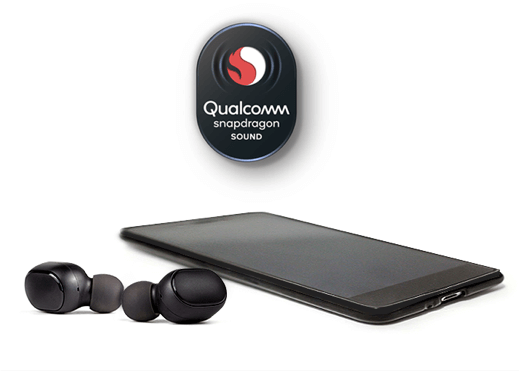 The press release says Snapdragon Sound "is designed to deliver seamless, immersive audio experiences to devices by optimizing audio technologies and software across the entire chain". It will combine Qualcomm's existing technologies in audio, connectivity, and mobile, and then optimize them to work together to solve existing audio issues. The goal is sound with consistent quality, reliable connectivity, and low latency.
Qualcomm says Snapdragon Sound makes use of its aptX Adaptive Audio technology to deliver audiophile-quality music wirelessly from the phone to wireless earbuds or headsets. It also uses Qualcomm's Aqstic audio codec to provide an equally impressive audio quality for those who prefer to listen directly from their mobile device. Snapdragon Sound will also provide a glitch-free listening experience when you are in a crowded place with lots of smart and connected devices. Glitches are frequent when in such areas and they are caused by interference from surrounding devices.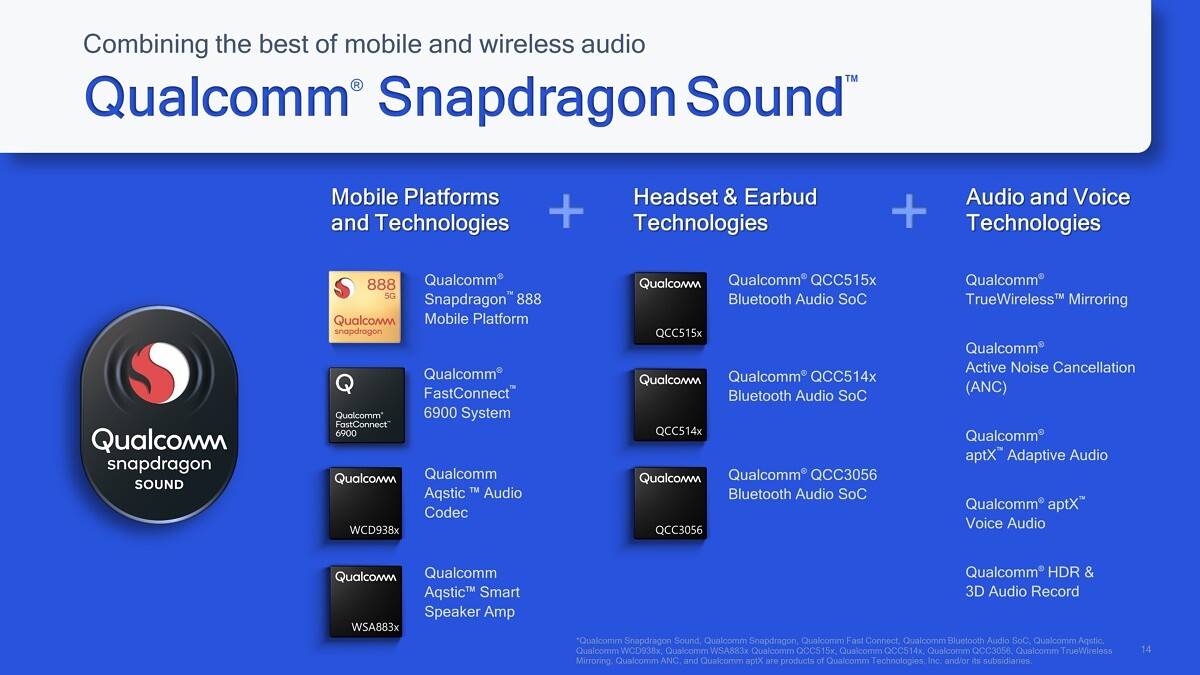 Snapdragon Sound won't focus only on output sound but will also use existing Qualcomm technologies to improve input sound when you make voice and video calls. Features such as noise suppression and echo cancellation will make use of AI to provide crystal clear audio for calls. The audio solution will also use Qualcomm's aptX Voice Audio to deliver better sound quality (greater voice clarity and speech intelligibility) when you use Bluetooth accessories.
Qualcomm boasts Snapdragon Sound will also be able to deliver latency as low as 89ms when using Bluetooth audio devices during gaming. It will be able to achieve this by utilizing the aptX Adaptive audio technology between the mobile device and Bluetooth accessory.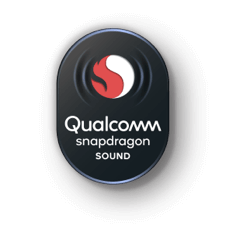 The press release says that products (earbuds, headphones, and mobile devices) will have a Snapdragon Sound badge so that consumers will be able to identify which products work best together. Qualcomm says that it will thoroughly test the performance of these devices in terms of latency, voice call quality, music quality, and robust connectivity.
RELATED:
ALWAYS BE THE FIRST TO KNOW – FOLLOW US!