A new report has revealed that Qualcomm is making a game console that will run Android and have a design similar to the Nintendo Switch.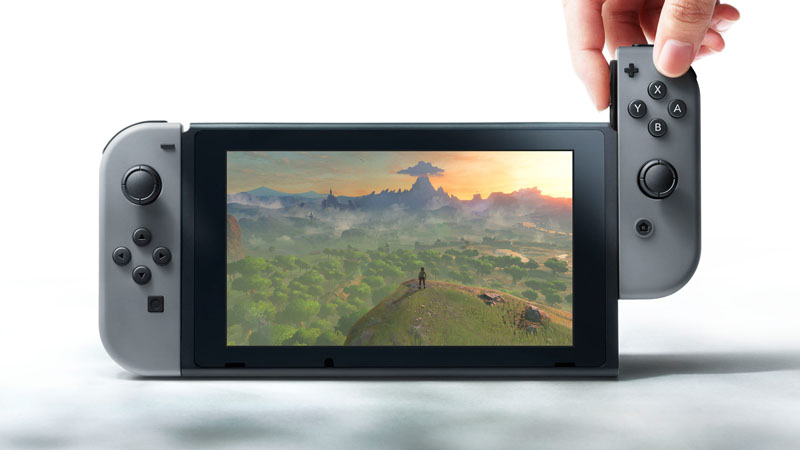 According to Android Police, they had a look at images of a prototype of the device which is expected to launch in 2022. The photos reveal a device that is inspired by the Nintendo Switch.
The Qualcomm device is said to have detachable controllers on each side. These controllers are said to be designed and manufactured by a big name in the controller industry but there is no hint as to who it is.
The console itself is liked a beefed-up smartphone – thickness or rather, thinness is not the goal here. It is stated that the extra thickness will allow the processor to function better and more efficiently than in smartphones where having the thinnest possible device is a competition between brands.
That extra space also allows for a large 6000mAh battery capacity which is significantly bigger than the Nintendo Switch's own 4310mAh battery capacity. Qualcomm will also add support for Quick Charge fast charging, so you can get the device back to full charge in the shortest time possible and get back to playing.
A similar design to the Nintendo Switch is not the only feature Qualcomm's gaming console borrows. It will also support display out, allowing it to be connected to an external display such as a monitor or TV. Unfortunately, we do not know if it will use the USB-C charging port for display output or if it will have a separate port for that function.
Qualcomm will ship the device with Android 12 and it will come with Google apps and services. It has also been reported that the device will have the yet-to-be-released Epic Games Store app in addition to Qualcomm's own content platform. While there is no confirmation of a partnership with any of the game streaming platforms in existence, it will be wise if it does as that will provide a steady stream of content for owners.
The Qualcomm game console is expected to feature Qualcomm's next-gen Snapdragon processor and it will have 5G thanks to the Snapdragon X55 modem. It will also have GPS, Bluetooth, accelerometers, and dual-zone haptics.
The source reports that Qualcomm is targeting a price tag of $300 but it is not known if it is for the full device, a 5G model, or maybe even a Wi-Fi-only version. The device is expected to be sold directly to consumers and also via network operators in the United States. It has also been revealed that Qualcomm hopes to inspire its partners to make similar devices.
Qualcomm declined to comment on the story, citing its policy of not commenting on rumors. We will advise you to not get your hopes high as even if it is true, we can't rule out the possibility of the product getting canceled and not seeing the light of day.
What do you think of a Snapdragon-powered Android-running game console? Do let us know in the comment box.
RELATED:
ALWAYS BE THE FIRST TO KNOW – FOLLOW US!