Advertisement
Xiaomi Mi Mix 4 has been in the rumour mills for a long time running now. When we expected the Chinese tech giant to deliver the Mix 4, we instead got the Mix Alpha concept which won't be available to buy just yet. That has kept the rumours alive. A recent listing for the Mix 4 on Jingdong did not help matters. The latest leak about the Mi Mix 4 is a couple of live pictures said to be of the device.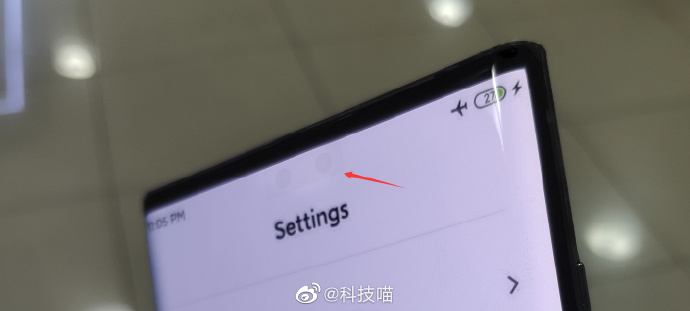 The pictures first appeared on Slashleak but have been labelled as fake by Xiaomi's product director Wang Teng Thomas via Weibo. However, the images look real and contain some interesting features that would be amazing to have on the Mix 4. Besides, we really can't take Xiaomi for its word since we have seen them backtrack on several occasions on statements made, in order to spring up a surprise. This may be one of such statement meant to keep the surprise intact.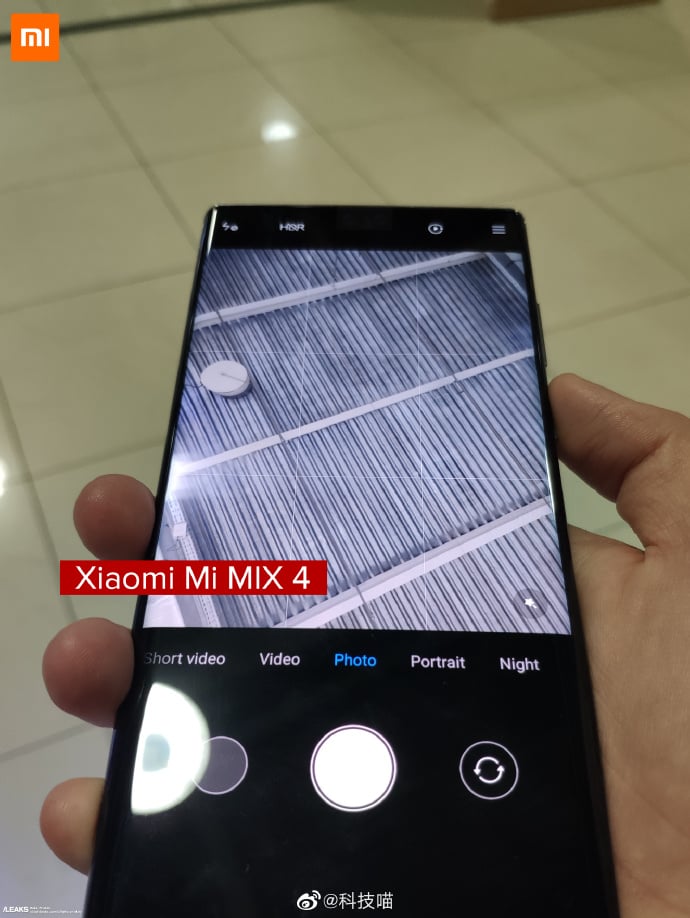 The most prominent of this is the in-display selfie camera design instead of a pop-up, notch or punch-hole design. The two sensors are located centrally at the top of the display. Xiaomi had patented the in-display dual-camera design in September this year in China. However, it is very unlikely that the design will be used on the Mix 4 even though we can't be so sure.
Advertisement
EDITOR'S PICK: First Samples from the 108MP Mi Mix Alpha is here & we are not impressed!

Advertisement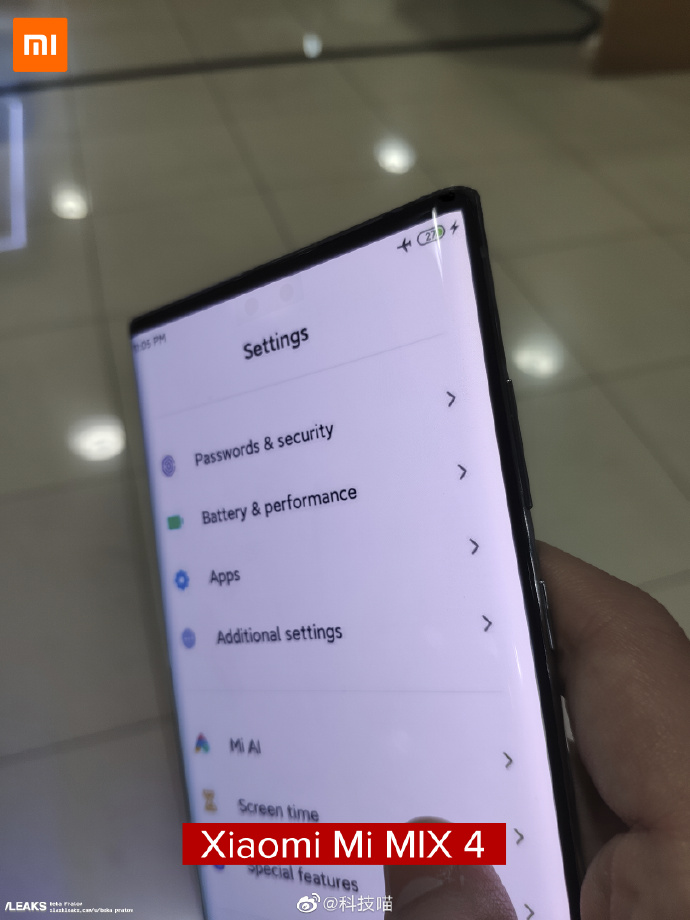 The leak also tips the Xiaomi Mix 4 to come with a curved display with QuadHD resolution It will be powered by a Snapdragon 855+ SoC and come with UFS 3.0 flash storage. The display will also have support for 60, 90 and 120HZ refresh rates. The in-display selfie camera is said to be a 12MP+2MP combo while at the rear, there is a quad-camera setup of 108MP + 20MP + 12MP + 5MP sensors.
We expect Xiaomi to spring up a surprise pretty soon regarding the Mix 4 launch.
UP NEXT: Realme confirms these phones won't get ColorOS 7 (Android 10)
(source 1, 2)
Advertisement