Xiaomi first launched the Mi Box set-top box in 2016 and since then several versions have been revealed in China. These models include the Mi Box 3, Mi Box 3C, Mi Box 4 and Mi Box 4C among others. Outside China, the Mi Box and Mi Box S are the only models that have been launched. There are rumours that the tech giant has got the Mi TV Box 2 in the works.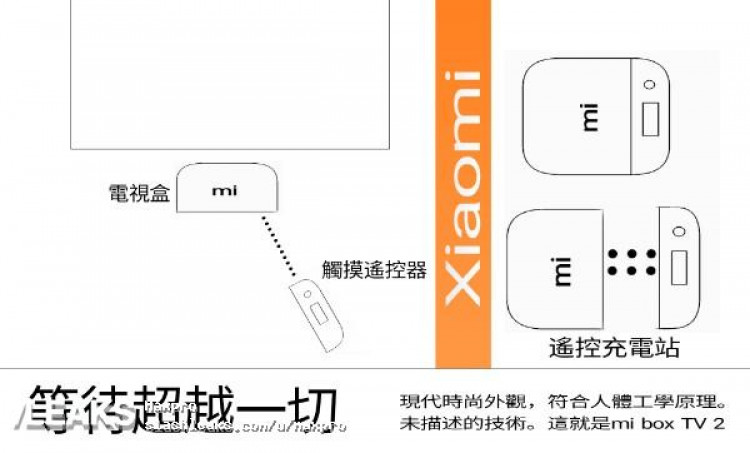 A sketch of the set-top box has now leaked on Slashleaks website. The device was listed with the moniker Mi Box TV 2 and features a detachable design. The design is such that the TV box will serve as a charging dock for the remote control. When in use, the remote can be removed and after use, attached back to the TV box.
This is also an innovative one as there is no such design in the market. It will also save you the hassle of looking for the remote control any time it is needed. However, considering the size of the Mi Set-top box, it is left to be seen if such design will be practicable and won't affect the aesthetics of the device. The remote may likely adopt a smaller size.
There is no other clue to suggest Xiaomi is working on a set-to box except the Mi TV Stick that was recently leaked to launch in Europe this year. It has been a while since a set-top box is released under the brand. Thus, Xiaomi may be working on refreshing its set-top box lineup.
(source)