Qualcomm announced the latest generation of its fast charging technology last year. Called Quick Charge 5, the technology brings support for 100W+ fast charge to compatible devices.
Following the announcement in July 2020, only one device has been officially confirmed to support the charging protocol and that is the Xiaomi Mi 10 Ultra. An official document published by Qualcomm last November that contains a list of different Quick Charge technologies and compatible devices and chargers has no phone or charger listed under Quick Charge 5. This is not surprising as there are less than five devices in the world that even support 100+W fast charging.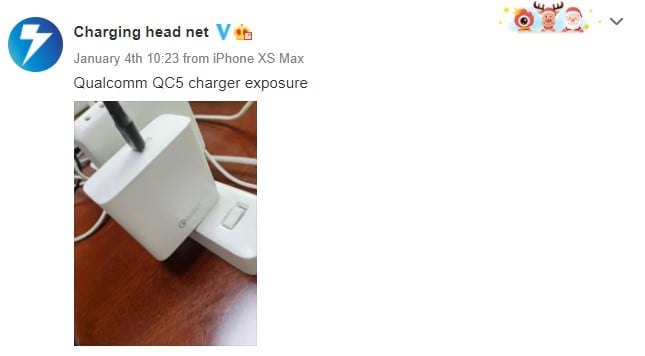 While we wait for more devices to launch with support for Quick Charge 5, an image of what is most likely the first Quick Charge 5 charger has surfaced on the web.
EDITOR'S PICK: Xiaomi confirms Mi 11 65W GaN charger issue fix to be rolled out soon
The photo which was posted on Weibo by the account 充电头 (Charger) shows a white power adapter with Qualcomm Quick Charge 5 printed on one side. It has a white body and a single USB-C output port at the top. It is not the smallest of chargers but it should easily fit into the average pocket. Unfortunately, there are no details about the manufacturer and the price of the charger.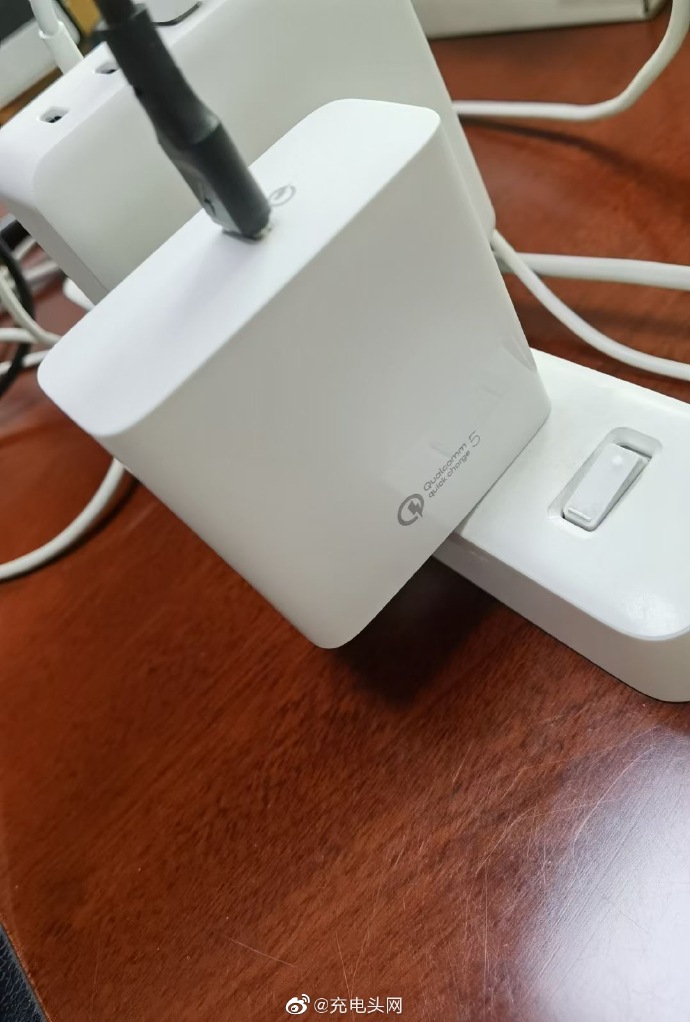 We expect only a few manufacturers will launch phones with support for Quick Charge 5 this year. These manufacturers will definitely also have their own chargers which may or may not support the charging protocol but third-party accessory makers such as ZMI
Anker
, Aukey,
Baseus
, etc. should launch power
adapters
that support the charging protocol.
Qualcomm says that Quick Charge 5 is 70% more efficient than Quick Charge 4+ and is also 10°C cooler than Quick Charge 4 and Quick Charge 4+. The charging technology is also backward-compatible with previous versions up to Quick Charge 2.0. So if you decide to pick up a Quick Charge 5 charger, you will be able to use it to charge a device that supports previous Quick Charge protocols.
ALWAYS BE THE FIRST TO KNOW – FOLLOW US!