Rising Chinese tech brand OPPO recently announced what looks to be the world's first rollable smartphone, aptly referred to as OPPO X 2021 'concept' device. The company has also stated that the device is more durable than could be imagined.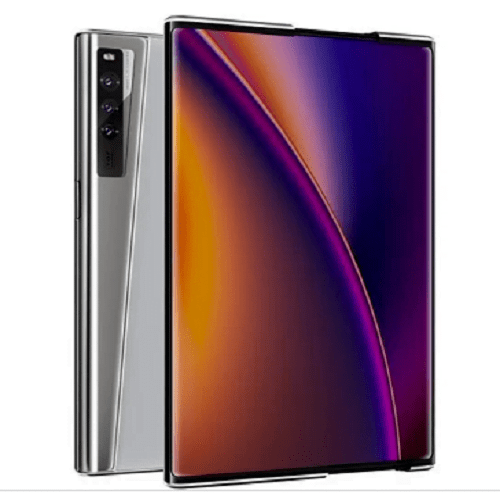 A few visuals of the OPPO concept device shows that it is an amazing device that phone lovers will find intriguing and the reviews have been impressive. The device works fine and is a reflection of the creative team at OPPO. During the unveiling event, the company's hardware structural engineer, Jin Xiang, provided some exciting perspectives on the OPPO X 2021, stating that the smartphone has been extensively tested and performed admirably.
He states that the phone has been put through 100,000 curls/rolls testing without any damage. The test involves expanding and retracting the display 100,000 times. The OPPO hardware executive also said the limit was even not breached with this test. It is therefore indicative of the power of the smartphone to withstand consistent rollings for several years, without any damage.
This is quite an impressive milestone for the OPPO brand. The OPPO X 2021, however, is yet to go on sale, as there are still several hurdles before it is passed for production. A recent report hinted that the expected launch date is 2022, as the display is being fine-tuned.
That display's manufacturer is BOE, and a tipster has pointed out that it may not be ready for mass production until 2022. That's quite a long wait that could tip the scales away from OPPO, as LG is planning to release a rollable smartphone within the first half of 2021. Samsung is also known to be working on this concept as well.
OPPO, however, is the first manufacturer that presented watchers with a view of a working unit of the device. They may as well pip others to the record of the first rollable smartphone if it is released earlier than the projected 2022 release date.
UP NEXT: Oppo X 2021 unveiled as the world's first smartphone concept with an extending display
ALWAYS BE THE FIRST TO KNOW – FOLLOW US!