With HUAWEI's decline, fellow Chinese OEMs have been trying their best to fill the void left by the once world's largest smartphone maker. In fact, OPPO succeeded to become China's largest smartphone brand for the first time since its inception in January 2021.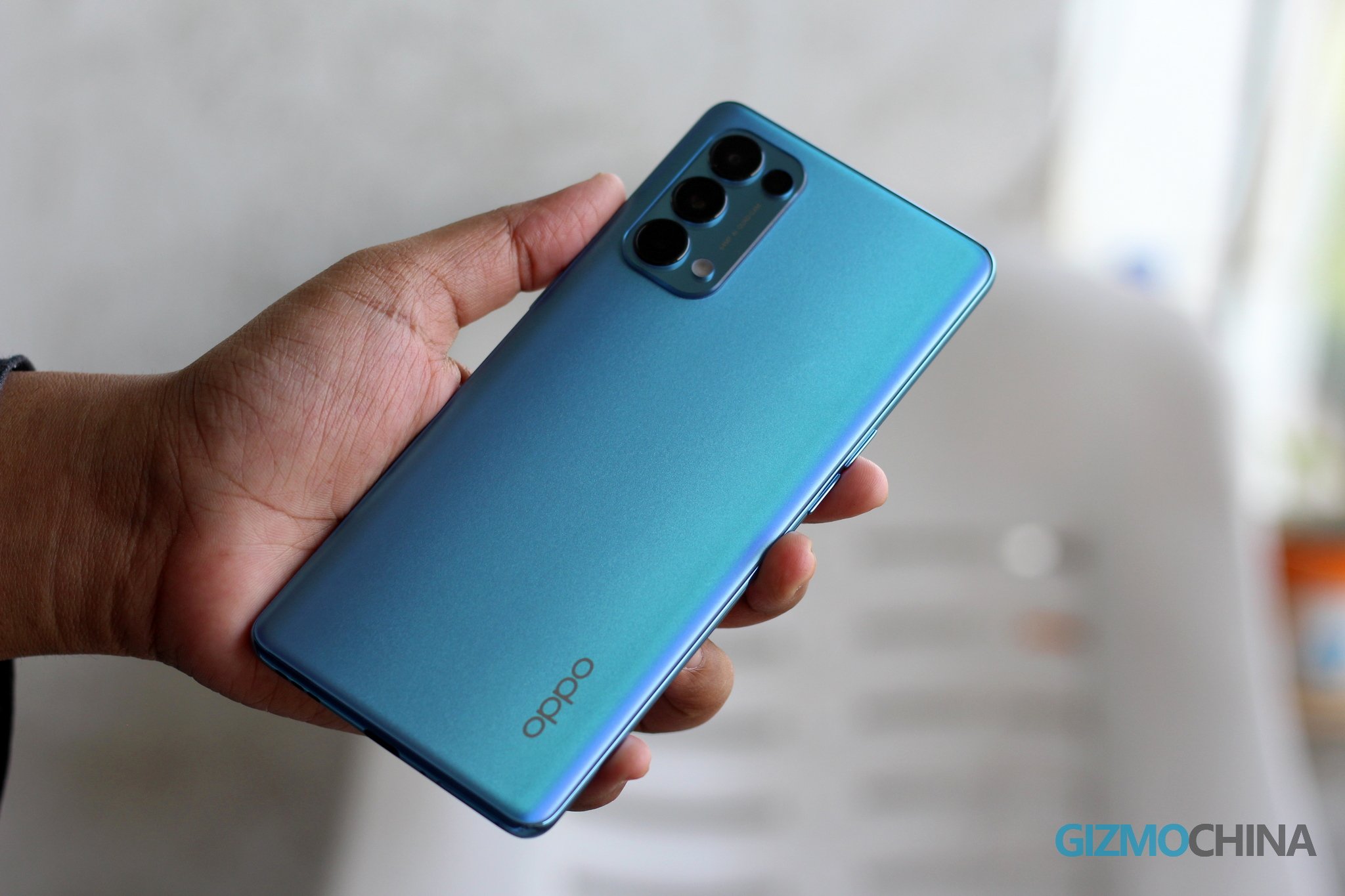 According to Counterpoint Research, OPPO's market share in China stood at 21% in January 2021. The company was closely followed by vivo at 20%. Whereas, other top brands like HUAWEI, Apple, and Xiaomi had a 16% market share each.
As per Counterpoint Research's Market Pulse Service, sales of OPPO smartphones grew 33% MoM (month-on-month) and 26% YoY (year-on-year) in January 2021. The OEM was also the largest 5G smartphone brand in the sub-$600 segment and second-largest as a whole.
OPPO was able to pull this because of HUAWEI's steady decline. Both HUAWEI and HONOR have been continuously losing their market share due to the shortage of 5G smartphone components on account of the US sanctions.
OPPO's success comes from the strong sales of the OPPO Reno5 series, which includes OPPO Reno5, OPPO Reno5 Pro, and OPPO Reno5 Pro+. The latest-gen Reno series was introduced at 10% cheaper, compared to its predecessor.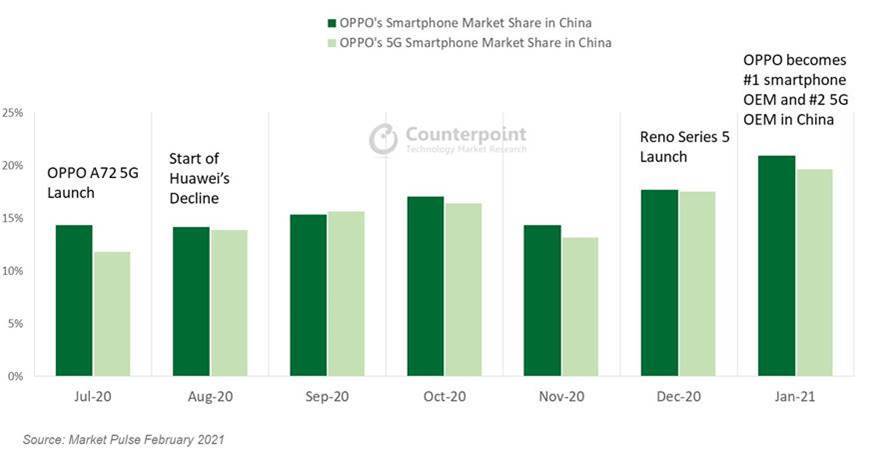 That's not all, the OPPO A72 5G has been the best-selling 5G smartphone in its price segment since November 2020. Nearly one-third of the 5G handsets sold in China cost less than $300. Both the OPPO Reno and A series helped the company gain market share from HUAWEI's nova and Enjoy series.
More than 65% of the handset sold in China in Q4 2020 were 5G-enabled. But HUAWEI and HONOR could not meet the demand, As a result, distributors in the country have now turned towards brands like OPPO, vivo, and Xiaomi. The former two now rule the offline channels while the latter is seeing growth across online channels.
Ever since HUAWEI sold HONOR, its market share even shrank further. The company is now only focused on selling premium phones with higher margins.
HUAWEI had more than 10,000 retail and experience stores across its home country at its peak. But that number has been now dwindling since Q4 2020. Competitors are expected to benefit more from the company's further decline in 2021.
RELATED:
ALWAYS BE THE FIRST TO KNOW – FOLLOW US!