Oppo, vivo, and Xiaomi are three of the major smartphone manufacturers in the world, and back in August they announced a cooperation called "Inter-Transfer Alliance Group" which should enable their devices to make seamless peer to peer file transfers at high speeds.
After several months of open beta, the group is finally done with the testing and has just announced in a press release the cross-brand service is going global. According to the message to the media, they are timing it with the 5G rollout across the world due to the "expected increase of average file sizes."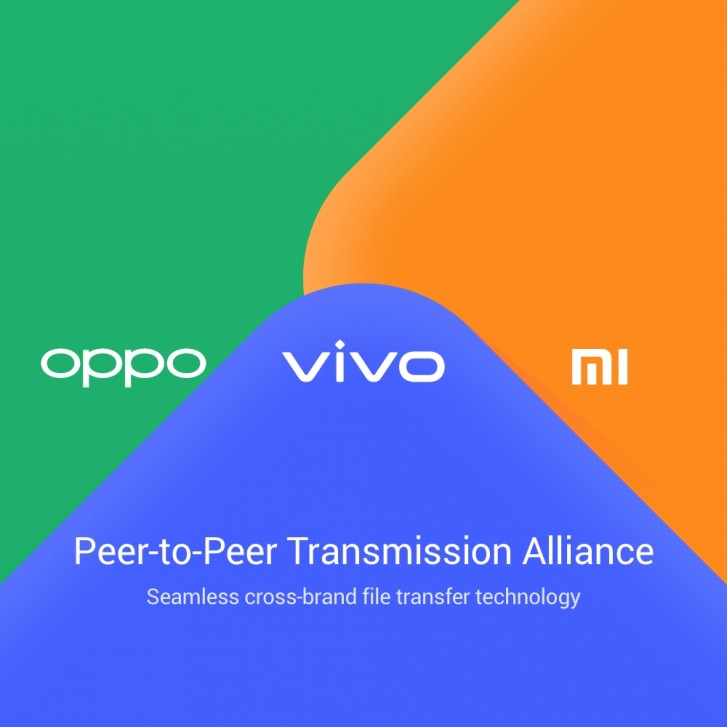 According to Spark Ni, Senior VP at vivo, the partnership will allow users to share files wirelessly without the need for an internet connection. The service will use Bluetooth for fast pairing and Wi-Fi P2P for a high-speed connection. In order to use it, Wi-Fi and Bluetooth must be turned on, then from the Menu option you can select what files you wish to transfer.
The Peer-to-Peer Transmission Alliance is the global name of the cooperation and is looking to add more brands that are willing to participate and expand their ecosystem. Transfer speeds will be up to 20 MB/s and will be available on smartphones starting February 2020.
Related articles