OPPO's annual event dubbed INNO DAY is usually a highly anticipated one. The Chinese manufacturer is known to showcase new and breathtaking technologies it has been developing. This year's edition is set for tomorrow, November 17, and a new poster released by OPPO teases a concept device with a rollable display.
The image was posted on Weibo with a caption that roughly translates into "Big screen? Small screen? Infinite screen? In the future, your mobile phone may be able to retract freely".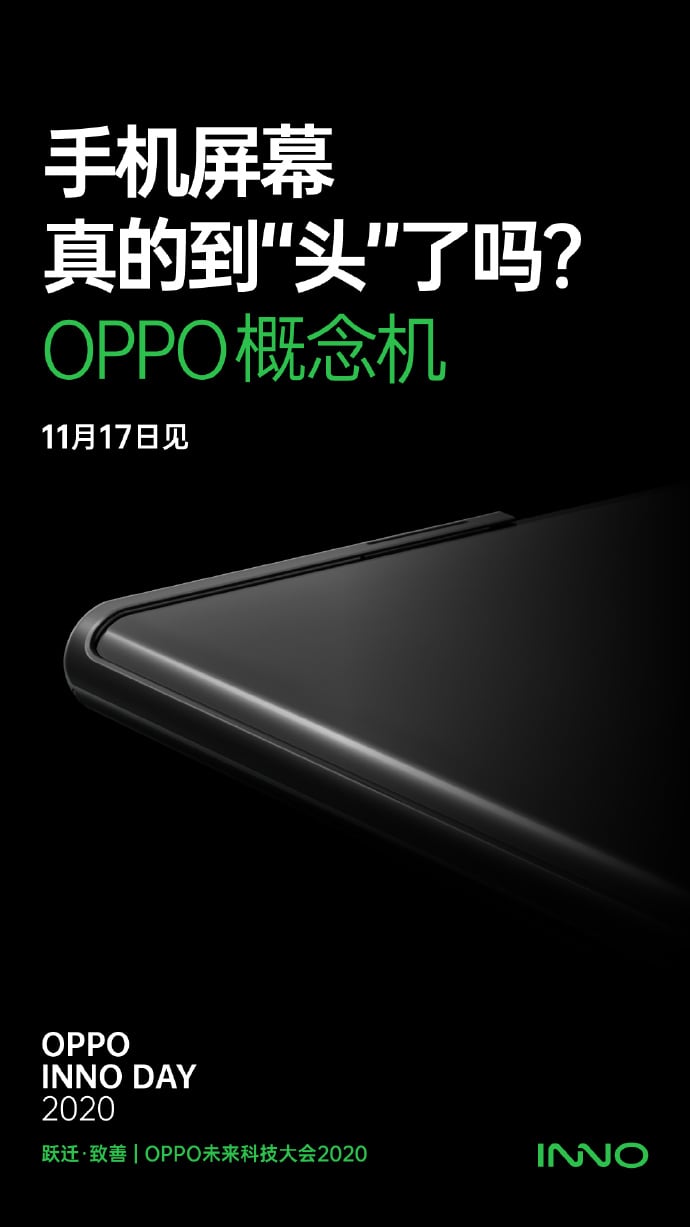 The poster shows a render of a phone with a curved screen with a display that can be extended or retracted to change the size.
OPPO joins the growing list of other manufacturers working on a phone with a display that can be rolled. The list has manufacturers such as TCL who showcased a rollable phone early this year. A working prototype was even leaked last month. There is also LG
l
aunch one in the near future as one of the products from its Explorer Project
.
Earlier th is month, an OPPO patent for a device with a rollable display
event
may be based on this patent.
OPPO's Weibo post clearly says this is a concept device, so don't raise your hopes, expecting to purchase one soon. Nevertheless, a working concept means the era of rollable phones draws closer, and we can't wait for it to be here.
ALWAYS BE THE FIRST TO KNOW – FOLLOW US!