OPPO today held the 2020 edition of its Inno Day event where it launched a number of products. The OPPO AR Glass 2021 was one of the products that were unveiled by tech giant at the event which also saw the unveiling of the concept rollable display phone.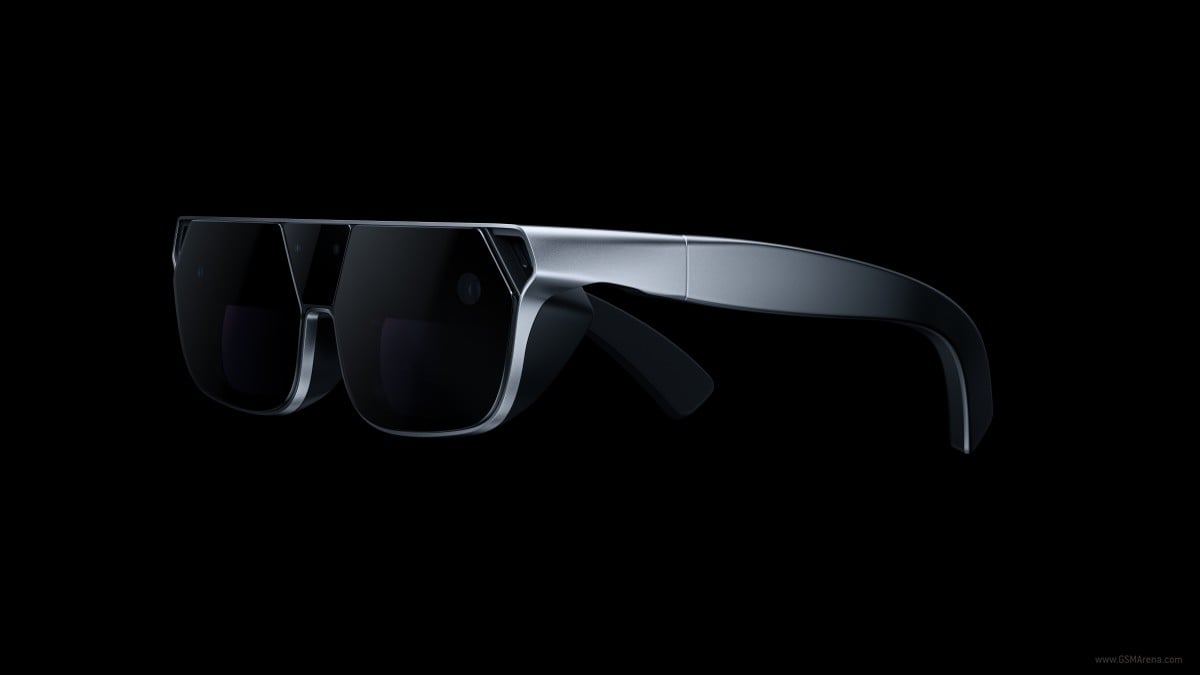 This year's edition is a much-improved version but with a design which looks like ordinary eyeglasses. The design of the previous version of the OPPO AR glasses looks very much like VR glasses. In terms of the build, this model is 75% lighter than last year's model and it is possible to connect it to a smartphone via the USB-C to USB-C port.
OPPO AR Glasses 2021 utilises the Birdbath optical solution which brings an increased contrast by 53%. It also results in an increase in brightness uniformity by 98%, and pixels per degree by 40% compared to last year's model.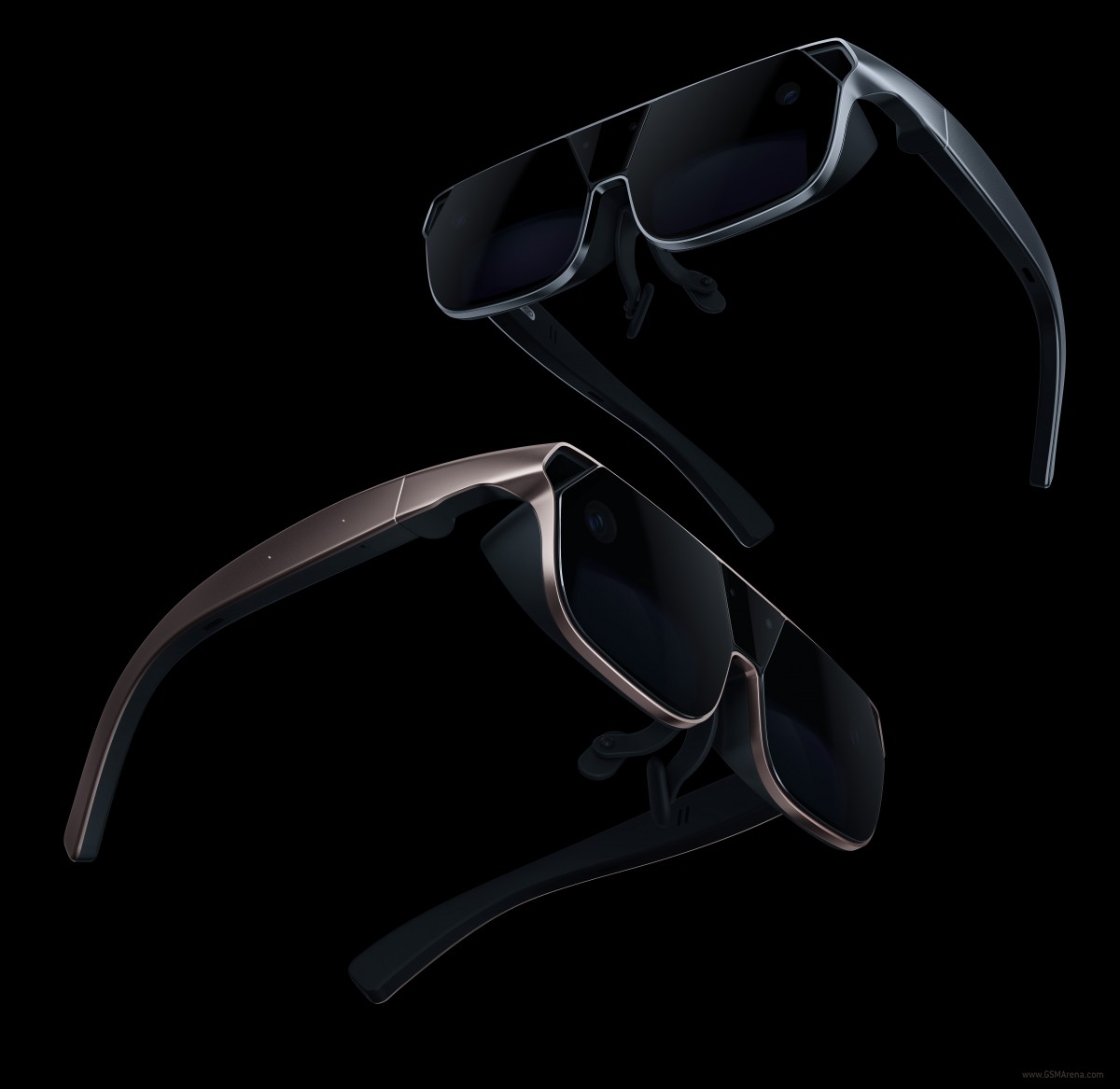 The AR glasses pack a 0.71-inch OLED display which has its light refracted by a spectroscope to the eye. There is also a customized large-amplitude speaker onboard with a unique semi-open rear cavity acoustic design. This audio design will ensure that the AR glasses deliver a home theatre-like experience which gives the illusion of watching a 90-inch screen from 3m away.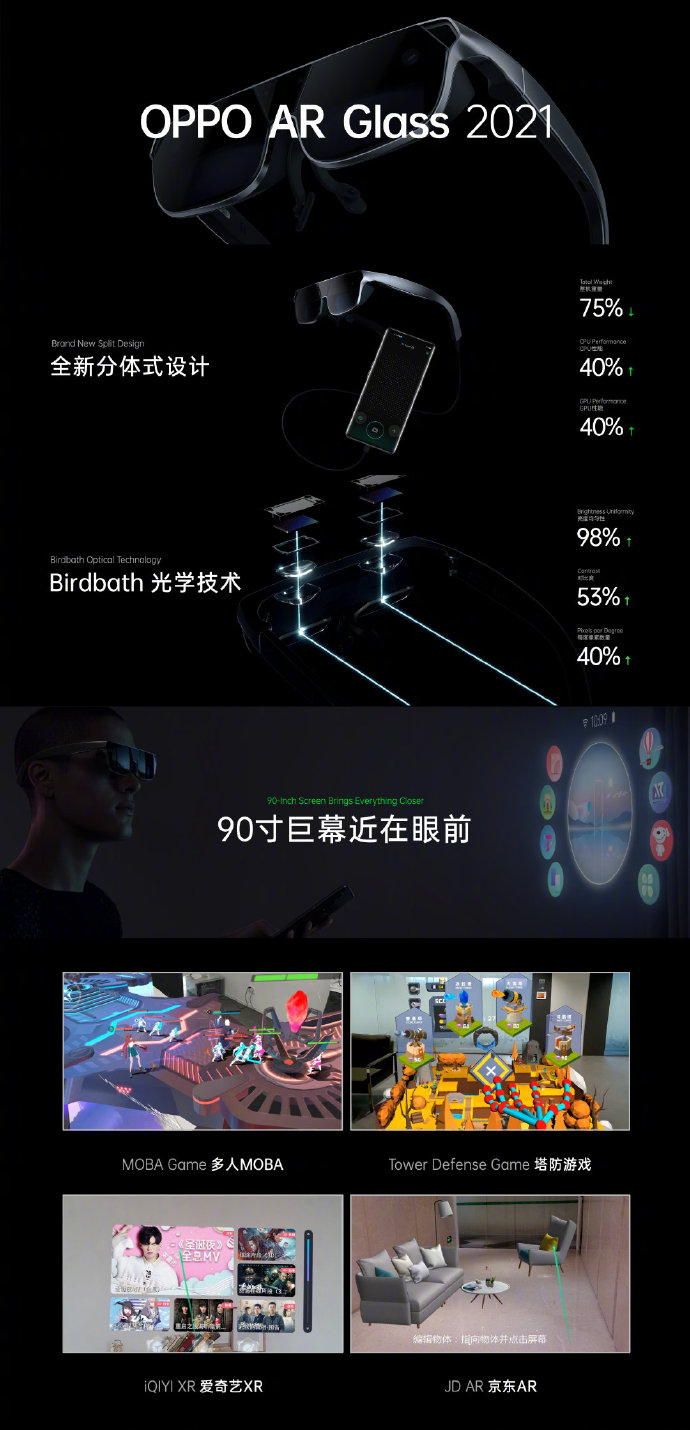 Users can also interact with the glasses from a paired smartphone. The glasses can be used as a touchpad. Users can equally track their hands and fingers through the glasses' set of binocular fisheye cameras. The cameras can recognize 21 markers on a single hand, four on one finger. Those cameras paired with a ToF camera enable centimetre-level accuracy within 1-degree.

Talking of the potential use cases for the glasses, OPPO says it can be used for AR streaming of online and local HD videos, delivering a "theatre-like" viewing experience. It can also be deployed for AR gaming with the Multiplayer Online Battle Arena and tower defence games, virtual placement of furniture in your home, and AR picture taking with RGB cams that capture virtual and real scenes simultaneously.
OPPO is also planning to open up the system to developers by providing a comprehensive client-side SDK and a development toolchain under the Oppo AR developer program. The program will commence next year and will help the community create AR-specific apps.
UP NEXT: Xiaomi XiaoAI Speaker Art Battery Edition launched for 399 yuan ($59)
ALWAYS BE THE FIRST TO KNOW – FOLLOW US!