The Oppo Reno4 Pro 5G just passed through DxOMark's camera test. The device scored the highest in comparison to all the Reno smartphones tested by DxOMark so far, achieved 104 points overall.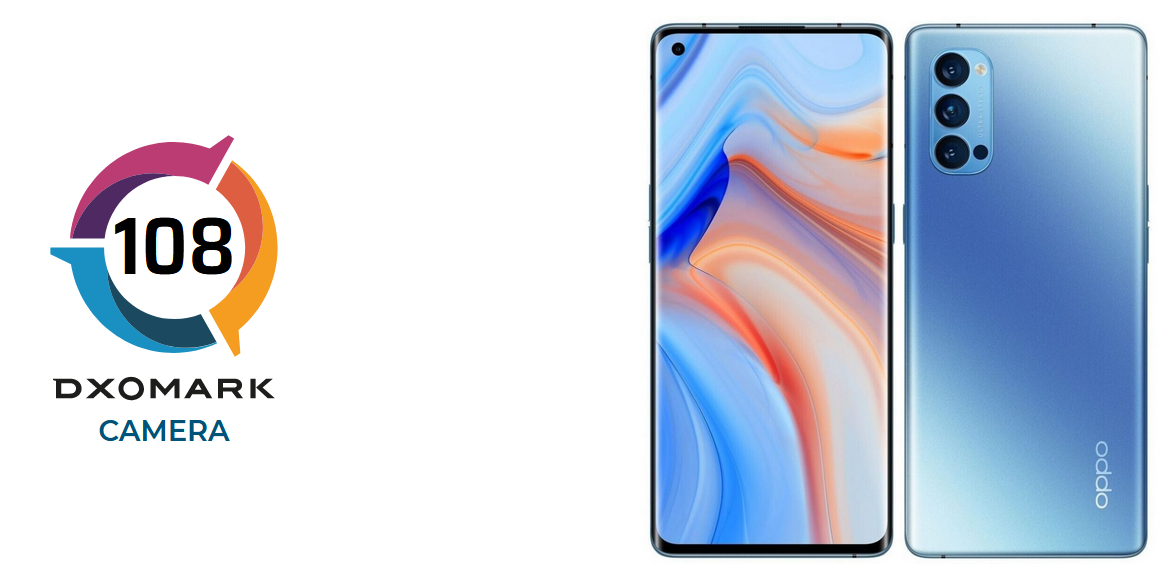 Talking about the device's specs, the Reno4 Pro 5G features a 48 megapixel primary sensor, along with a 13 megapixel telephoto lens, and a 12 megapixel ultra wide angle lens on the rear. According to the DxOMark tests, the Chinese tech giant's upper mid range handset's performance had it score 109 points in photography, 60 points for zoom, and 101 points in videos.
Looking at the photography score first, the DxOMark testings found that the device offered a fairly wide dynamic range in indoor shots, while also offering good details. Its autofocus was accurate as well for the most part, and details were also consistent in bright light scenarios. The tests also found a good balance in noise and details in portrait mode. Although, the company also noted low exposure in low light, with limited outdoor dynamic range for stills. Other issues like halos, ghosting, and color quantization artifacts were also noticed during these stills.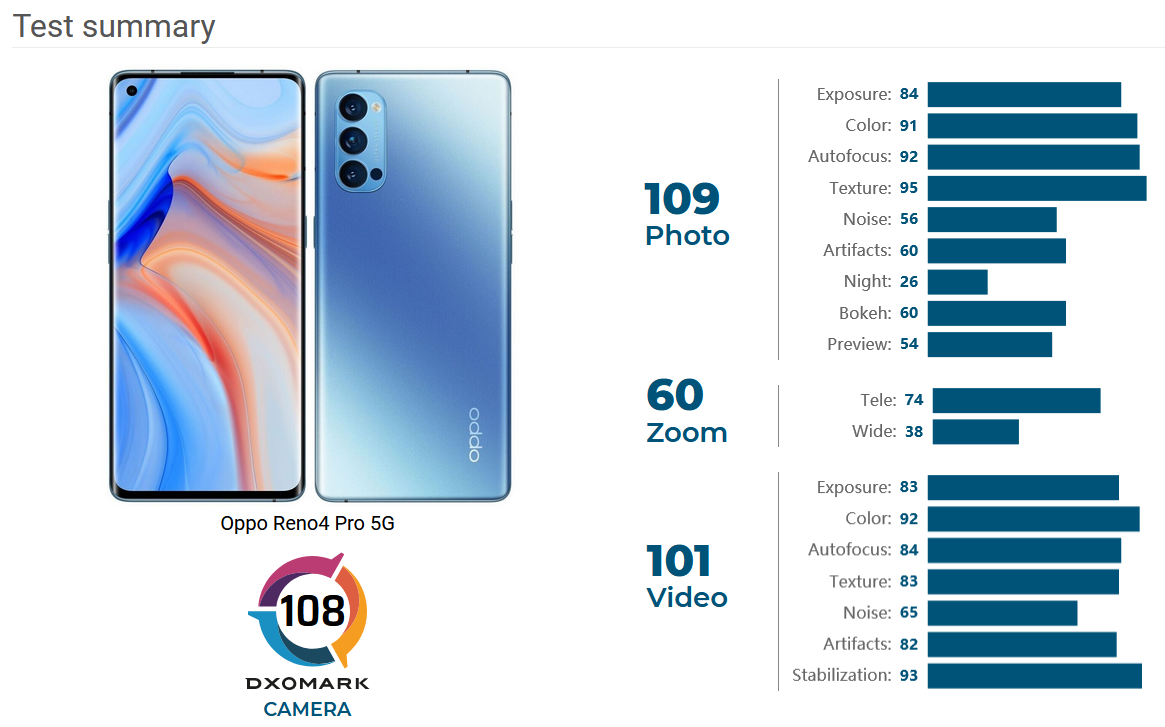 For videography, DxOMark praised the Oppo Reno4 Pro 5G's accurate white balance during recordings with pleasant colors. The video captures also retained high detail on faces, with accurate exposure and effective stabilization when standing still. However, DxOMark found high noise in videos, which also suffered from a limited dynamic range. There was also a noticeable shift in sharpness between video frames. All in all, the handset had a mixed photography performance, with its strengths leaning more towards videography.
ALWAYS BE THE FIRST TO KNOW – FOLLOW US!