A few days ago, we saw a design patent filed by Vivo for a slider smartphone. Now, today, we are subjected to a patent for a smartphone with a physical QWERTY keyboard filed by its sister company Oppo. The design gives us the vibe of LG's Dual-Screen cases available for G8X, V50, and V60.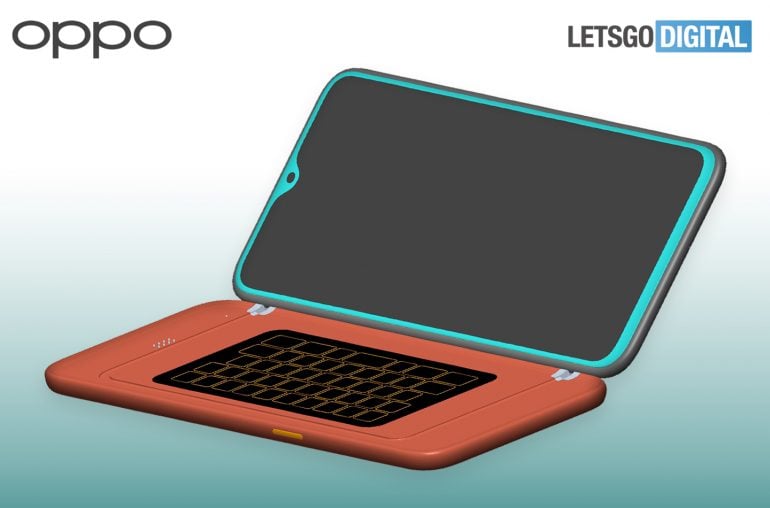 It has been a long time since we saw a physical keyboard on a smartphone. The last two such devices were BlackBerry Key 2 and Key 2 LE. If this patent comes into fruition, then we may finally get a modern phone with a keyboard from the house of Oppo.
Anyway, the design seems to be of a QWERTY keyboard case similar to LG Dual-Screen than a permanently attached hinge. If you recall, the last such accessory was available for the Galaxy Note 5, however, it was to be placed on the display and not to be used as a case.
Further, the patent design suggests the keys to be rather capacitive than tactile. Also, the layout seems to be congested than wider. Additionally, the smartphone used for reference has bezels all around with a dew-drop notch.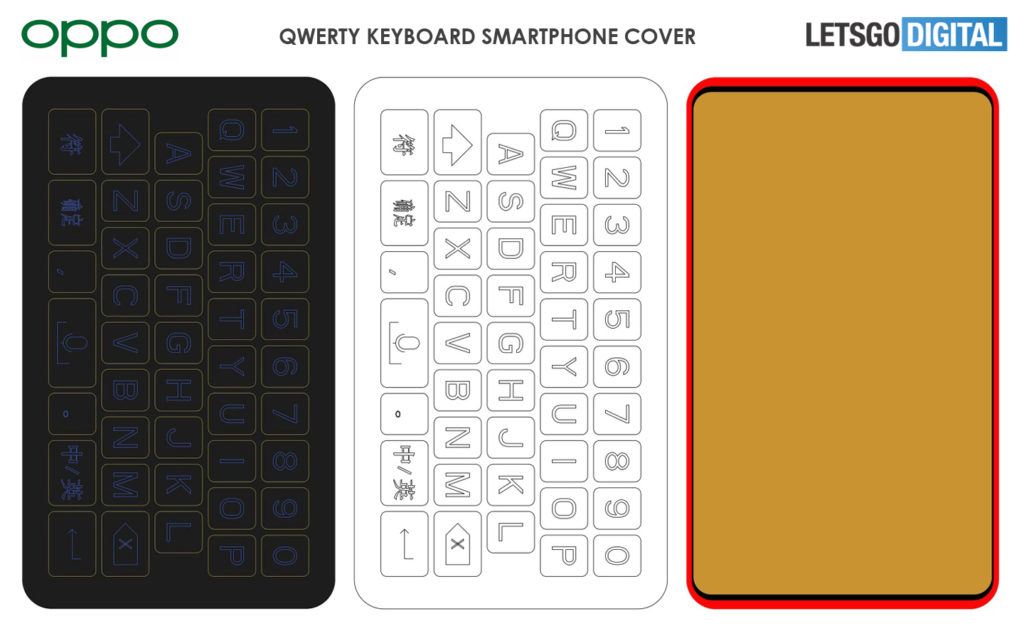 All of the above-mentioned characteristics indicate the patent to be a rough unfinished design, which might never see the light of the day. However, there is a possibility that Oppo could be working on something with advanced design matching the current trend.
(Source)