OPPO was one of the early adopters of the pop-up camera mechanism along with the sister Vivo. The company also patents weird designs every now and then. Recently, we saw a circular pop-up camera module patented by OPPO. Today, we have another but this time it's a double-sided design with a reflective mirror.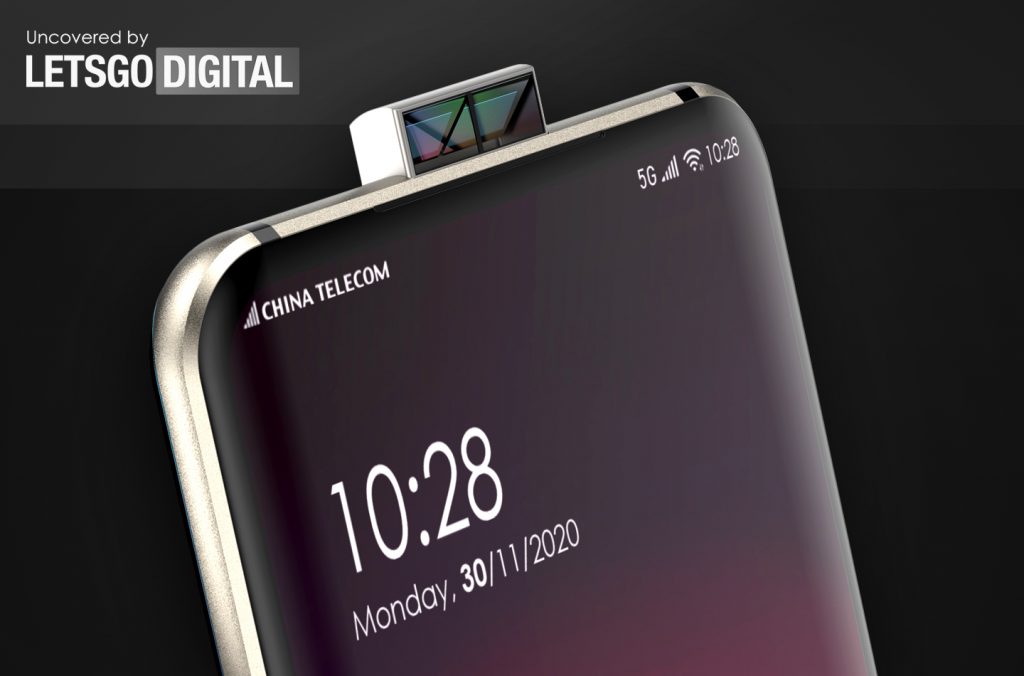 The patent, filed by OPPO at WIPO(World Intellectual Property Office) and spotted by LetsGoDigital has been applied in March 2020 and published later that year in October. Accordingly, the design shows a flat display upfront and clean as a slate rear panel. You might wonder where are the cameras right? Well, OPPO has decided it to hide like Xiaomi.
Last week, we saw a Xiaomi patent having a smartphone design with a reflective mirror. Similarly, OPPO is using a light path deflection mirror on its pop-up camera. However, OPPO's patent shows not one but two mirrors(shape of mirror/prism Δ). Additionally, OPPO is making only the reflective mirrors move up and down so as to keep the cameras intact.
With pop-up design sitting flush and cameras facing up, the mirrors are kept perpendicular to them generally but can be altered to vary the type of photos you want. This enables it to use them both as Selfie and Rear cameras. And the fact that it can draw light from left/right sides is just the icing on the cake for 360˚ panorama shots.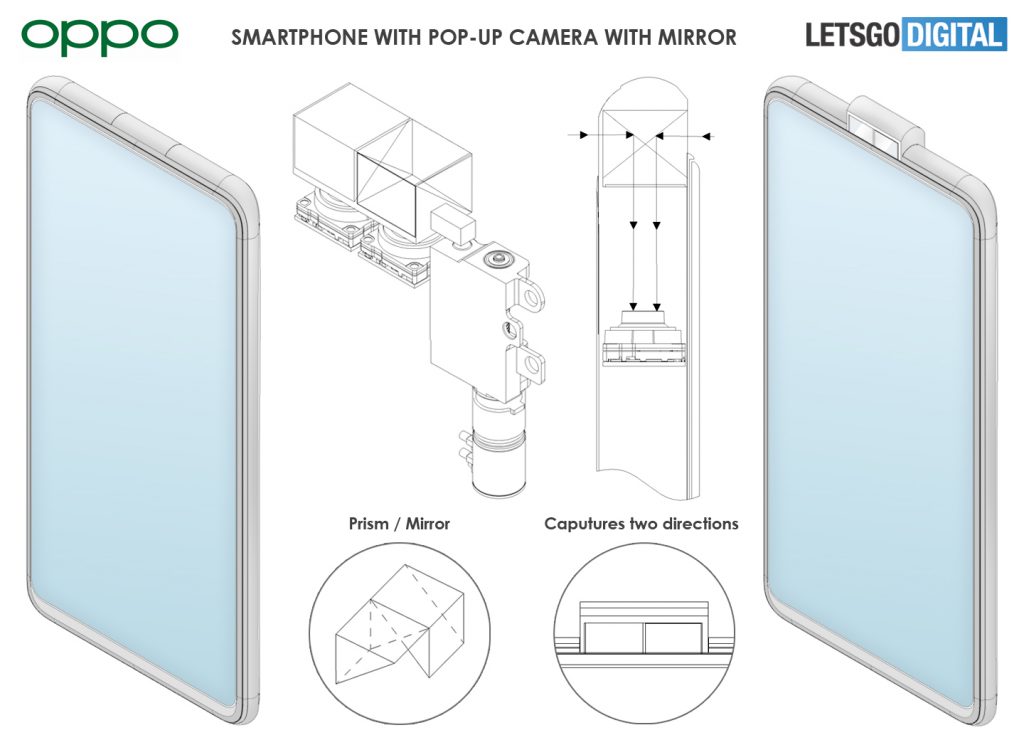 To customize this, OPPO is said to use a button on the side as per the patent. Triggering it once will turn them into Selfie shooters whereas pressing it twice will point it backward. Other features like Single Camera activation at a time could also be possible as per the report.
Besides, when technology is moving towards under-display cameras, companies like Samsung have also been trying various designs of pop-up mechanisms. Nevertheless, Just like other patents, we aren't sure if the OPPO's patent would debut as a commercial device.
RELATED:
ALWAYS BE THE FIRST TO KNOW – FOLLOW US!