Last month, Xiaomi announced a True Wireless charging technology called Mi Air Charge Technology. Now, OPPO has joined the bandwagon with its Wireless Air Charging tech. It has also announced a new partnership with Automakers and chipmakers.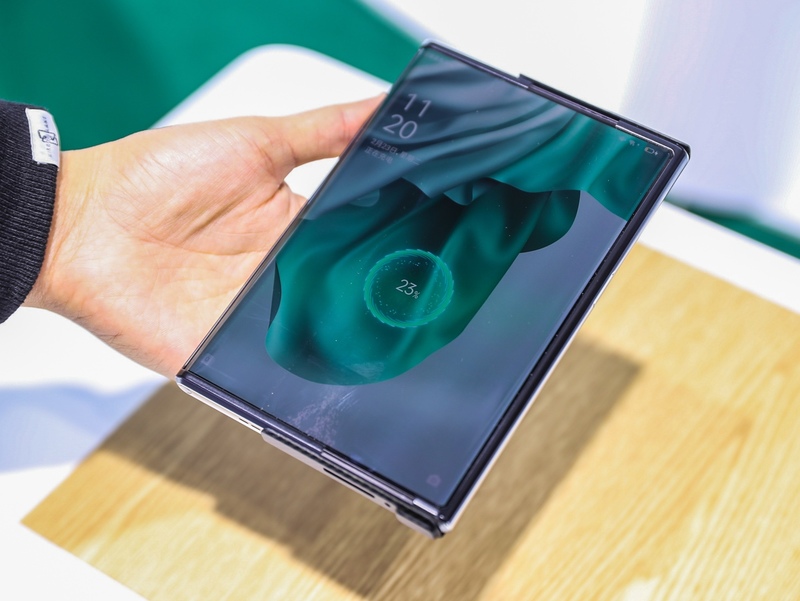 OPPO showcased how the Wireless Air Charge Technology works on devices via a demo video. In the video, you can see the device used is the OPPO X 2021 rollable smartphone. Just like Xi aomi, OPPO tech seems to be true wireless charging as the device continues to charge even after lifting it from the charging mat a few centimeters above.
At the MWC Shanghai Booth Number N2-E40, it explained that the Wireless Air Charging tech can go up to 7.5W of charging power. As for the distance, OPPO says that a user can take the device up to 10cm distance from the charging mat to continue charging.
Compared to Xiaomi, whose tech sends millimeter waves via a Tower inside a room, this seems a bit lesser in range. Anyway, OPPO adds that it is using magnetic resonance as a solution for ubiquitous problems of wireless charging.
Apart from this, OPPO has also announced a Global partnership with Automakers and chipmakers to expand the VOOC Flash charging technology arena. Through the project 'The Flas Initiative', it is going to license companies to use its charging tech on their products.
Partners like Volkswagen, Anker, and NXP Semiconductors are pioneers in the fields of automobiles, portable charging, and chip manufacturing. OPPO says that these companies will work with technical designs developed by OPPO and implement them on their products.
In case you don't know, OPPO has around 2,950 flash charging patents worldwide among which 1,400 are already granted. Talking about Anker, it is known for power banks, chargers, and vacuum cleaners. So we can expect VOOC to land on these products.
As for Volkswagen and NXP Semiconductors, the partnership will allow them to incorporate the charging tech on their Cars(made in China) and PCBs respectively.
RELATED:
ALWAYS BE THE FIRST TO KNOW – FOLLOW US!