Advertisement
OnePlus is not new to Power Banks. Previously, in 2015, it launched a 10,000mAh Power Bank in Sandstone black. However, the company has been mum about a successor although its fast chargers have improved a lot. Well, that could change any moment now as a tip from Ishan Agarwal reveals the entire specifications and price of an upcoming Power Bank from OnePlus.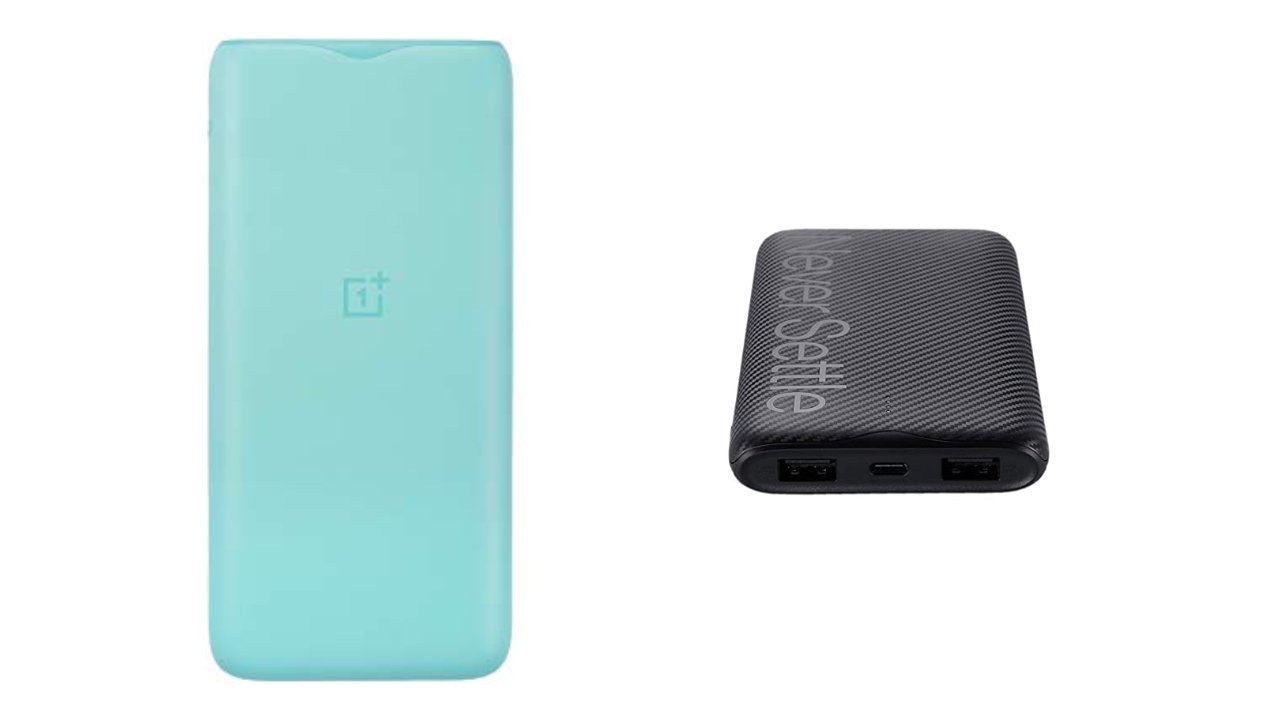 According to Ishan, the new OnePlus Power Bank will have a capacity of 10,000mAh. It will launch in two color options- Black and Green. One of them even has a big "Never Settle" logo with a carbon-fiber like texture with a small v-shaped cutout at one end. Beneath the v-texture is an array of four LED lights. This is probably to indicate the amount of juice that's left inside.
Looking at the design, it resembles the Oppo Power bank 2 a lot. This is understandable considering OnePlus is under Oujia which also has major shares in OPPO. Also, the company uses a lot of resources from OPPO including its factories. Anyways, the new Power Bank will have three ports in total – 2xUSB-A output, 1xUSB-C.
Advertisement
And, the sole USB-C port will be an input/output port. Furthermore, Ishan says the power bank will support up to 18W fast charging. This is definitely a bummer considering all of OnePlus' devices including the Nord support a minimum of 30W charging. Moving on, the OnePlus Power Bank will likely be priced between ₹1,200-₹1,400(~$16-$19).
However, OnePlus hasn't confirmed its arrival yet let alone the specifications. OnePlus will unveil the OnePlus 8T on October 14. And, a new OnePlus Buds Z will accompany the smartphone as well. While Ishan hasn't shared a launch date, it is obvious that OnePlus Power Bank will most likely occupy the product portfolio that OnePlus is said to reveal on Wednesday. In case you are wondering what to expect from the OnePlus 8T – check this article.
Up Next: OnePlus 8T won't use Snapdragon 865+ & It's Not Surprising, Here's Why
ALWAYS BE THE FIRST TO KNOW – FOLLOW US!
Advertisement