OnePlus has a new wireless charger coming, one that is not only faster but also has a better design. A teaser video shared by OnePlus on Twitter gives us our best look at the OnePlus Warp Charge 50 Wireless Charger.
When OnePlus announced the OnePlus Warp Charge 30 Wireless Charger for the OnePlus 8 Pro last year, we reported that it has a design flaw. This flaw, which is that it had a power adapter that was undetachable, made it impossible to pass the cable through the grommet on a desk. The cable is also fairly short at 3 feet, and since it is permanently fixed, it means you can't use a longer cable if you want.
As seen in the video above, the OnePlus Warp Charge 50 Wireless Charger has a removable USB-C cable which solves the problems of the 30W wireless charger. We are pretty sure we are not the only ones happy that OnePlus listened and improved the design.
The video shows that the charger has a white body with a band of silver that goes around it. It also shows that you can charge your phone in both landscape and portrait orientations.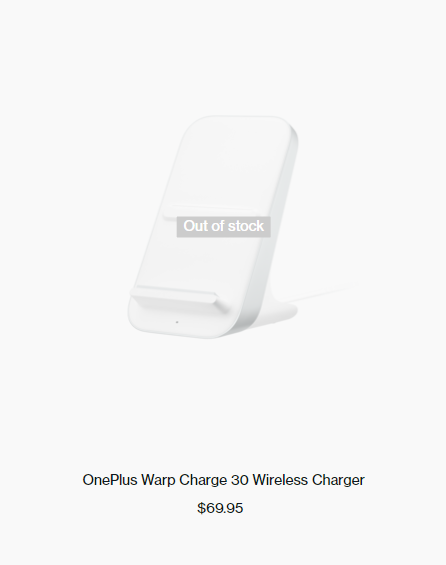 In related news, the OnePlus Warp Charge 30 Wireless Charger is listed as out of stock on the OnePlus online store in the US, Canada, and the UK. However, we do not know if this is a coincidence and it will be back in stock soon or if OnePlus plans to stop selling it in favor of the new charger which we believe should be backward compatible with the OnePlus 8 Pro.
RELATED:
ALWAYS BE THE FIRST TO KNOW – FOLLOW US!