OnePlus 8 Pro officially went on sale on April 29 but before then, the company had shipped units to buyers who made pre-orders. Some of the pre-order units were noticed to have issues with their display, with problems ranging from crushed/clipped blacks and even a "green tint." The tech giant responded swiftly and promised to push an OTA that'll fix the issue. Apparently, the OxygenOS 10.5.5 update was seeded to OnePlus 8 Pro units and only fixed the green tint issue.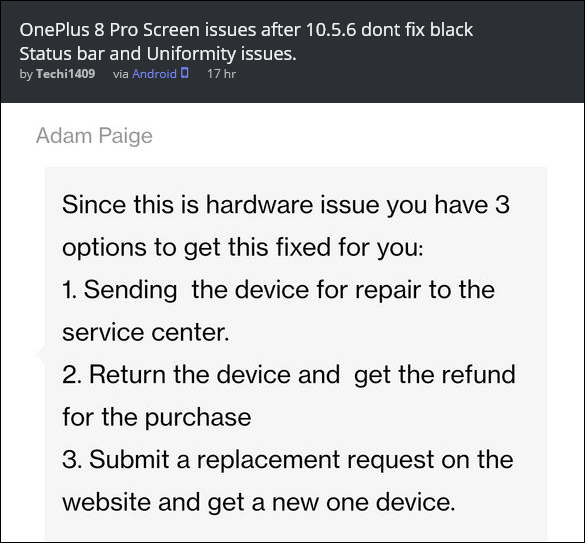 OnePlus seems to have confirmed that the black crush display issue is a hardware issue. A post by a Reddit user reveals that the company is giving users facing this issue three options. The first is to send in the device for repairs at the service centre. Buyer may also return the device and get a refund. Finally, they could submit a replacement request on the website and get a replacement.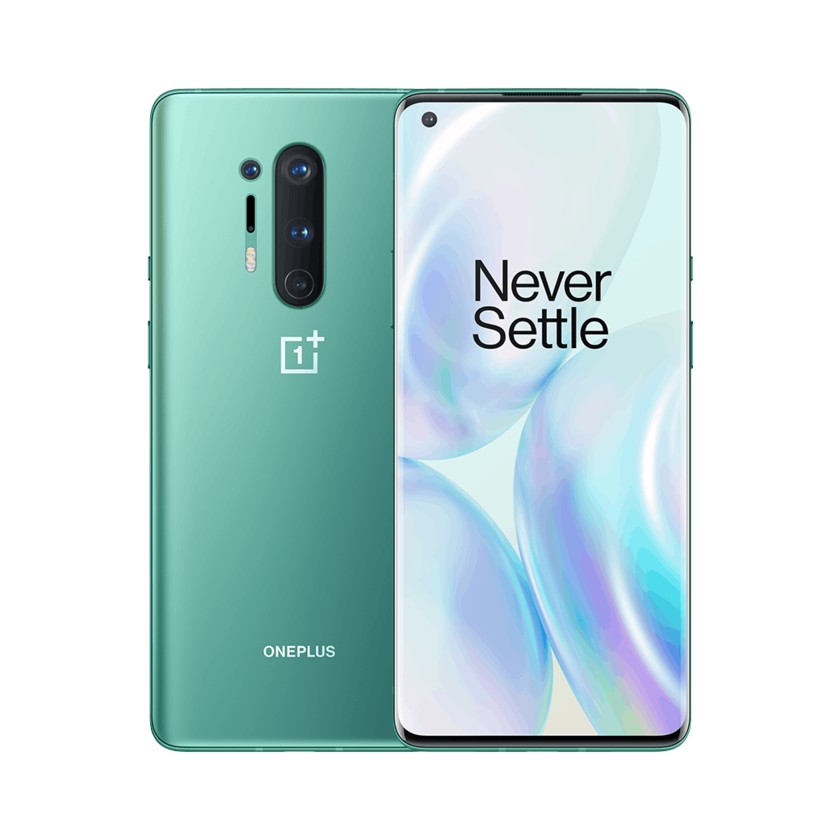 We couldn't verify the authenticity of this claim but if it is true, it a welcome development. Most buyers will likely opt for the option of getting a replacement or a refund which can then be used to purchase a new one. The OnePlus 8 Pro sells for around $900 and that is so much to shell out and then proceed to get the unit repaired so early.
(source)
ALWAYS BE THE FIRST TO KNOW – FOLLOW US!