Advertisement
We already know what the front of the OnePlus 8T looks like thanks to some early leaks and images shared by OnePlus itself. However, today, OnePlus has given us an early look at the whole device including the rear. The reveal comes along with a post that explains how they arrived at the design.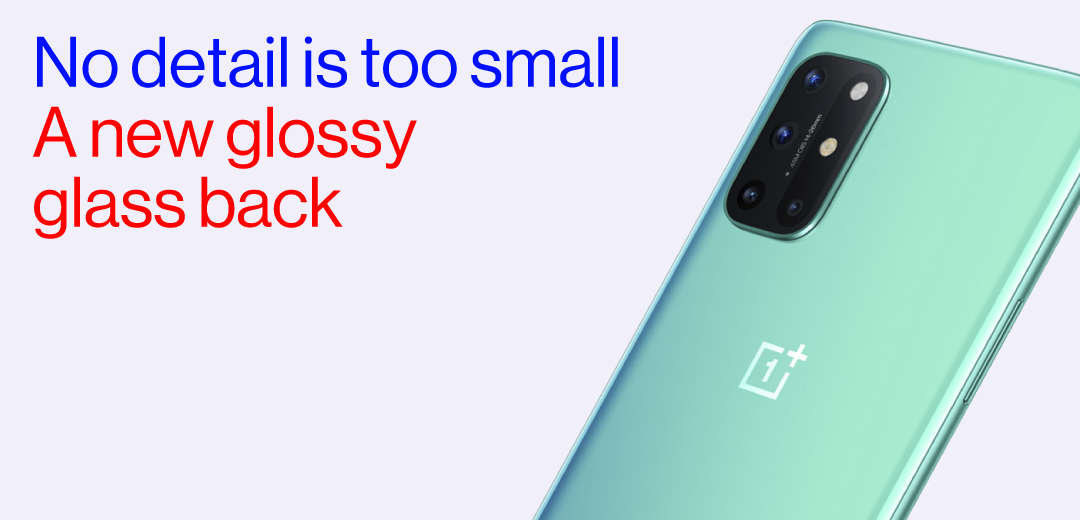 The OnePlus 8T official render shows the device in a colorway dubbed Aquamarine Green. It looks like the Glacial Green color of the OnePlus 8 series but a tad lighter. The slight color shift is not the only change. OnePlus says the phone features a new glossy glass back design, a shift from the matte glass of the OnePlus 8 Pro.
According to OenPlus CEO, Pete Lau, it took more than four months before they achieved a breakthrough in getting the type of finish they want. The new glossy glass back is said to "take advantage of diffuse reflection, a form of light refraction that scatters light in an expansive array of angles and directions, to produce a clean, gleaming surface that effectively mitigates the buildup of fingerprints".
Advertisement
The post says getting the right film to use also took testing several hundreds of film before getting the right type which has 7 layers and brings out the unique shade of green and blue. OnePlus says the film is one of the most advanced in the industry.
The image shows the OnePlus 8T does have four rear cameras that are housed in a rectangle with rounded corners. three of the cameras are on the left while the fourth one is on the right along with two sets of LED flash with different tones. The design is different from what we saw in the renders leaked by OnLeaks last month.
ALWAYS BE THE FIRST TO KNOW – FOLLOW US!
Advertisement