OnePlus phones or rather future OnePlus phones may be coming with some really interesting camera features based on details found in the latest version of the camera app.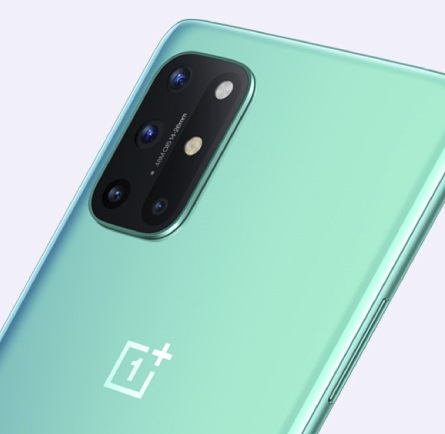 A teardown of the new camera APK, which has version number 6.4.2.3 and was found in the OxygenOS Open Beta released for the OnePlus 7 and OnePlus 7T series, was done by the folks at XDA Developers. The teardown revealed strings and codes relating to the new camera features which are expected to be released in the future. Below are the features:
Tilt-shift mode
A tilt-shift lens is a type of lens that can change its orientation and position with respect to the image sensor. In a typical camera, the lens and sensor are parallel to one another and on the same plane. If you use a tilt-shift lens, you can "tilt" or "shift" the position of the lens to a different direction thus changing the angle of the plane and one of the results you get is a miniature image. The screenshot (below) of the Tilt-shift mode for the OnePlus Camera shows how the feature works.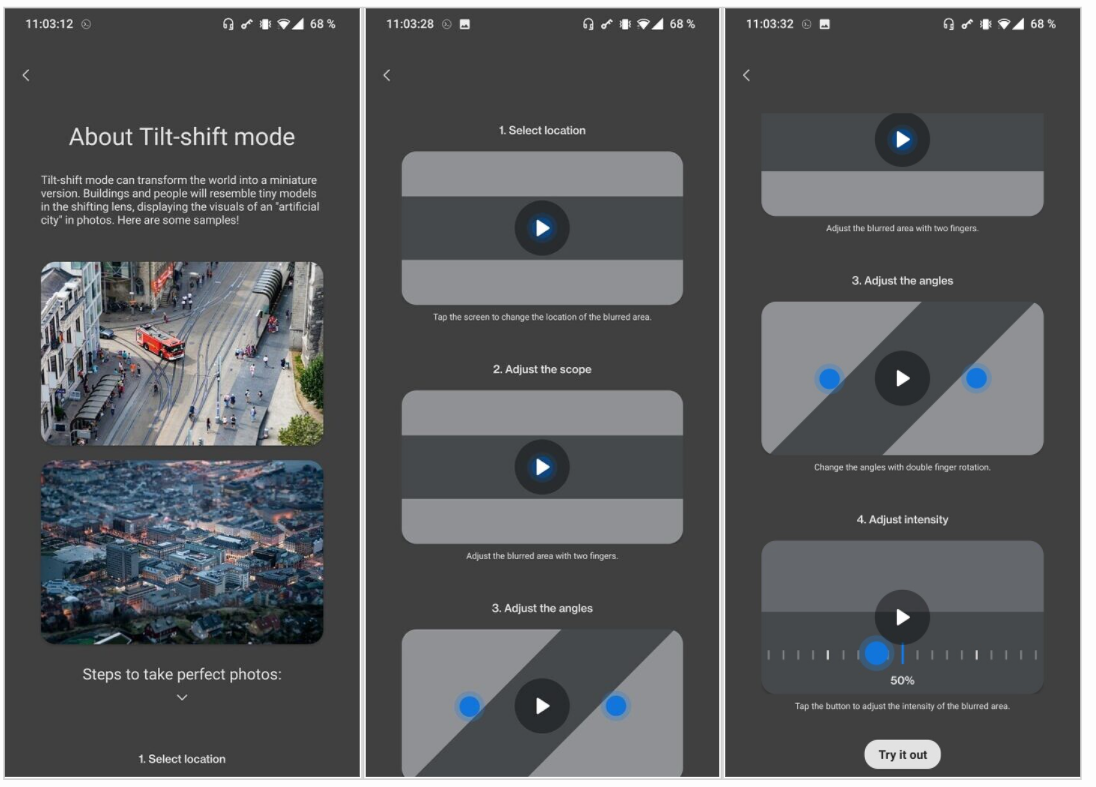 This feature sounds like one that will be based on hardware, so there is a chance it may not be available for certain devices.
Starburst
If you look at a light source and you can see star-like effects around it rather than a dot, then you have what is called starburst vision and you should see a doctor. However, starburst looks nice in photos and it appears OnePlus will allow you to be able to capture images of a light source with the effect.
Moon mode
Huawei can be said to be the manufacturer that made taking photos of the moon with your phone popular, and lately more manufacturers have jumped on the bandwagon. OnePlus will be the latest to do so and they will even add different filters that allow you to change the color of the moon.
Hyperlapse
The OnePlus camera can take timelapse videos which is a sped-up video taken at a stationary point. OnePlus plans to add a dedicated Hyperlapse mode which will allow you to record sped-up videos over long distances. This should come in handy once the pandemic is over and folks can travel and visit places.
Focus peaking
Focus peaking is a feature that is found in a lot of cameras, and what it does is highlight the edges that are in focus for you. OnePlus seems to be bringing it to its phones.
We do not know when these features will be available and which phones will get them but our guess is that they may debut first on the OnePlus 9 series before rolling out to older eligible devices.
RELATED:
ALWAYS BE THE FIRST TO KNOW – FOLLOW US!