Advertisement
At CES 2020, OnePlus unveiled its first concept smartphone – the Concept One. The phone's unique feature is its "disappearing" rear cameras. OnePlus was able to achieve this by covering the cameras with a piece of electrochromic glass which can change its transparency when a charge is applied. The glass is designed to become transparent when the camera app is launched and revert back to opaque when the app is closed.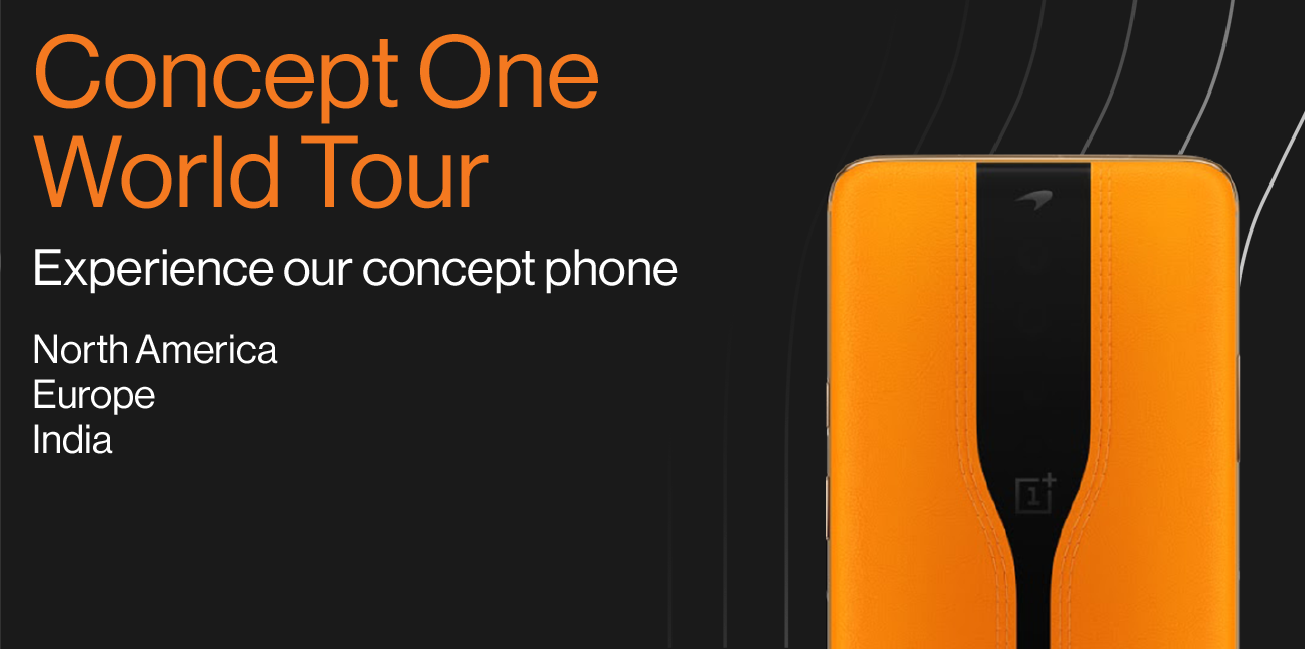 OnePlus already said the phone will not be mass-produced. However, it has announced a world tour so fans of the brand can have a look and hands-on experience of the device. The world tour begins on February 5 and will be held in Europe, North America, and India. Below are the details for the world tour:
Advertisement
North America
Europe
Paris, France
February 5, 2020, at 6:00 pm.
Station F, Paris 13e.
Cologne, Germany
February 7, 2020, at 5:30 pm.
Bogen 2, Gladbacher Wall 5, 50670
Amsterdam, The Netherlands
February 12, 2020.
McLaren HQ, Woking, UK
February 13, 2020.
Helsinki, Finland
February 17, 2020, at 5:00 pm.
OnePlus Exclusive Service Center (ESC).
Denmark
More information will be available soon.
India
Delhi
February 8, 2020.
Mumbai
February 8, 2020.
Bangalore
February 8, 2020.
No information has been provided regarding the time and location for Denmark and India.
(Source)
Advertisement