OnePlus usually unveils exclusive official cases with every smartphone. That is the case with the OnePlus 8T and this time, the company has cranked it up a notch by launching more than one shades of Cyan.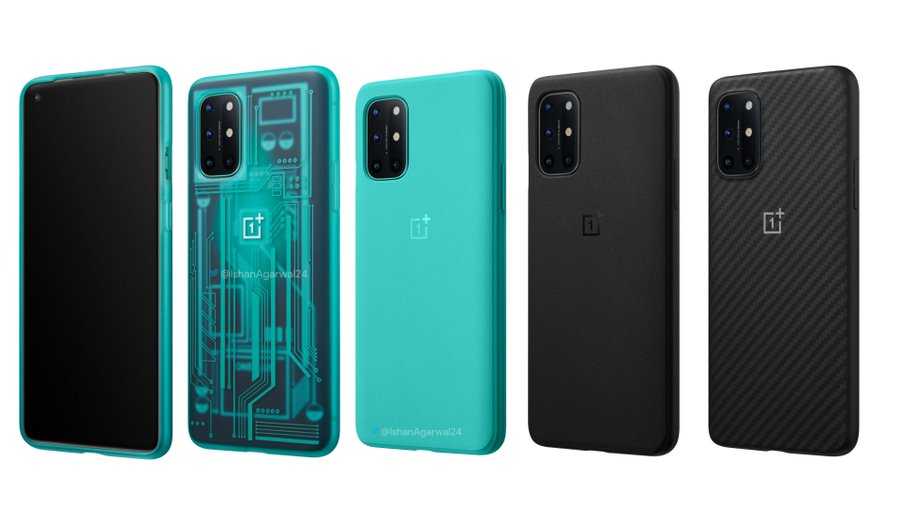 To begin with, OnePlus launched four new shades of official cases with the OnePlus 8T. They are Karbon Bumper Case, Quantum Bumper case Cyborg Cyan. And, two Black and Cyan shades of Sandstone Bumper case. These are accessories and are sold separately. However, OnePlus bundles a silicone TPU(Thermoplastic Polyurethane) case in the box along with OnePlus 8T. This silicone case has a big 'Never Settle' logo on the sides.
OnePlus 8T cases – Prices
All the cases will be sold via the OnePlus official websites/website-builder/" 51818 target="_blank">website. The Indian(₹), USA($), and Europe(€) prices are listed below:
Quantum Bumper case Cyborg Cyan- ₹1,490/$34.99/€32.95.
Karbon Bumper case- ₹1,990/$39.99/€39.95
Sandstone Bumper case(Black & Cyan)- ₹799/$24.99/€24.95
Quantum Bumper case Cyborg Cyan
Keeping that's aside, we feel the coolest of them is the Quantum Bumper case Cyborg Cyan. OnePlus says it has a futuristic design and is a Special Edition. It has patterns like a circuit board and few who got the cases early say it has a 3D effect when moved.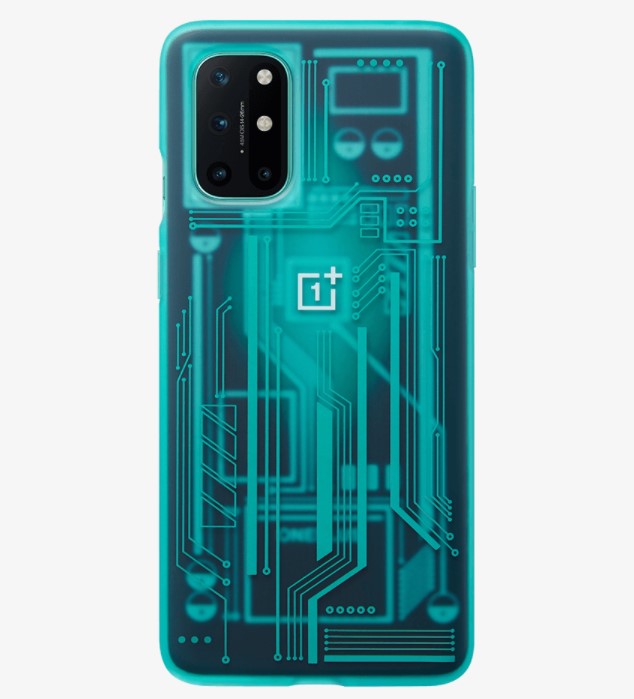 OnePlus says the cases are aimed to match the Aquamarine Green color of the OnePlus 8T with a translucent design and higher impact resistance. It weighs case is 36g, measures 16.37cm*7.79cm*1.13cm, and is made of PET(Polyethylene terephthalate) and TPU.
Editor's Pick: Get $100 Off on OnePlus 8 Pro on Giztop till 20th October
Karbon Bumper case
This is probably known to many OnePlus users. OnePlus usually makes a Karbon Bumper case for its flagship models and 8T gets it too. The material used is Kevlar and TPU. Kevlar is a synthetic polymer. It weighs 24g and measures 16.34cm*7.75cm*1.05cm. Just like other cases, we can expect durability and comfort here. But the design gives a lot of carbon-fiber texture throughout.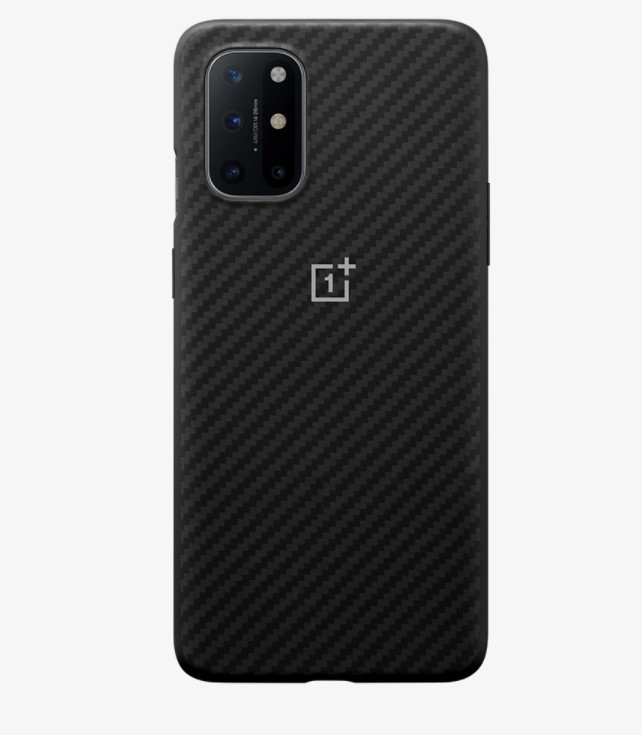 Sandstone Bumper case (Cyan, and Black)
1 of 2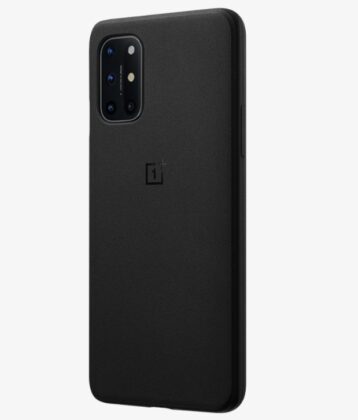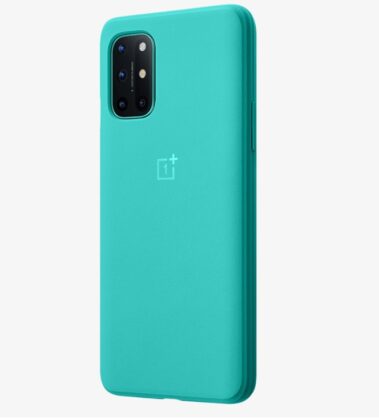 This is another standard case variant of OnePlus. The new Sandstone case has two colors- Black and Cyan. The Sandstone here refers to the brushed finish it has resembling sand. Material is PC(Polycarbonate) and TPU. It weighs 31g and measures 16.37×7.8×1.09cm.
Up Next: OnePlus launches the OnePlus Buds Z TWS earbuds with 10mm drivers, ENC, 20hrs playback
ALWAYS BE THE FIRST TO KNOW – FOLLOW US!
Advertisement